The Art Center Car Classic 2015 – Visions Of The Future serves as a reminder that behind every beautifully designed car is an innovative and talented designer—one often educated at ArtCenter College of Design. For more than 10 years, ArtCenter's Car Classic event has examined automotive culture and vehicle architecture through the lens of design. More than just another high-profile car show, this popular public event celebrates the very best in automotive design, showcasing the College's strong ties to industry and honoring many of our noteworthy alumni.
This year, transportation and entertainment designers, car collectors, pop culture enthusiasts and self-styled futurists to hear from and meet the people who design the vehicles we love and explore the many ways our quest for tomorrow has impacted our day-to-day lives. Whether it's yesterday's dream of the flying car, today's shared driving experience or tomorrow's autonomous vehicles, artists and designers have been depicting the future of transportation design—and bringing it to life—for generations.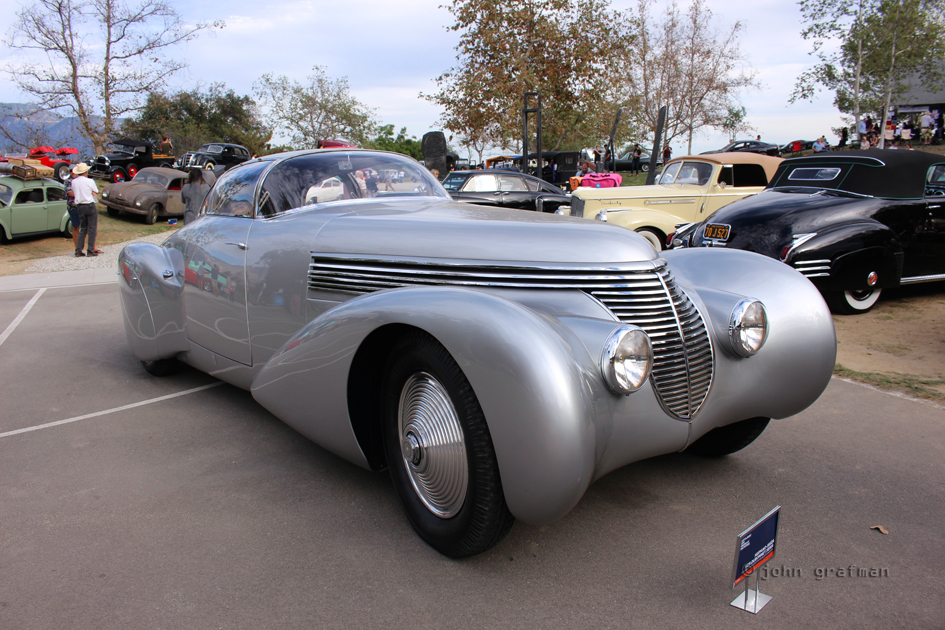 It's a daylong celebration, providing attendees an up-close-and-personal look at a carefully curated selection of innovative vehicles, rare automobiles and stunning concept cars.
KEYNOTE PRESENTATION
Syd Mead, Visual Futurist *
PANEL PRESENTATION
Chris Bangle, Founder, Chris Bangle Associates and former 
Chief of Design, BMW *
Clay Dean, Director, Global Advanced Design, General Motors
Tisha Johnson, Senior Director, Design, Volvo Car Group *
Mitch Solomon (moderator), Co-Host, Doing Donuts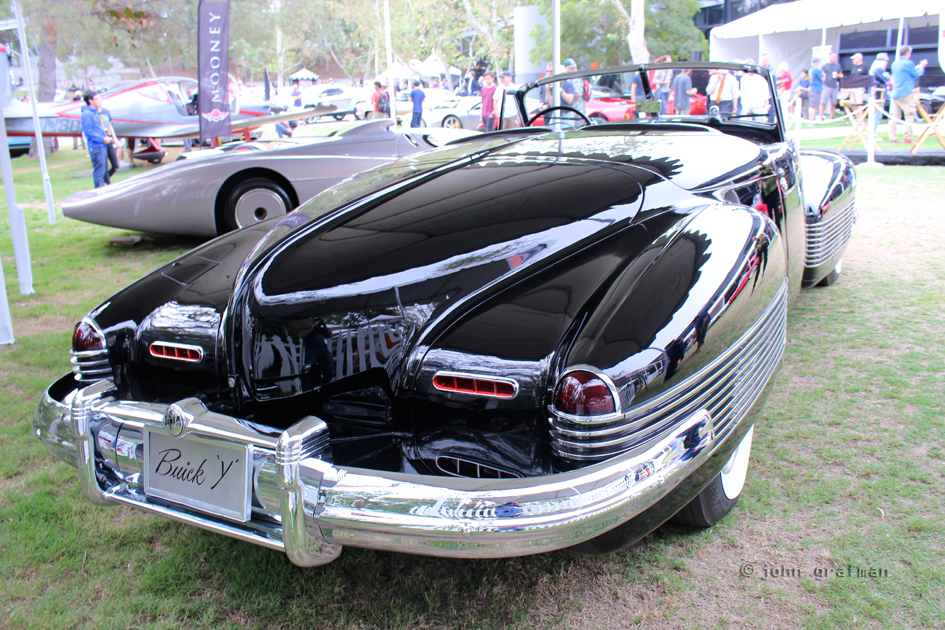 EMCEES
Ed Justice Jr., President and CEO, Justice Brothers, Inc. and co-host, 
Motor Trend Radio
Dave Kunz, Automotive Reporter, KABC-TV Channel 7 Los Angeles
Barry J. Meguiar, President and CEO, Meguiar's, Inc. and host, Car Crazy Radio
HONORARY GUESTS
Jay Leno, Host, Jay Leno's Garage (CNBC)
Orval Selders, Automobile designer, technical stylist and studio engineer, Oldsmobile/General Motors (ret.) *
Ed Welburn, Vice President, Global Design, General Motors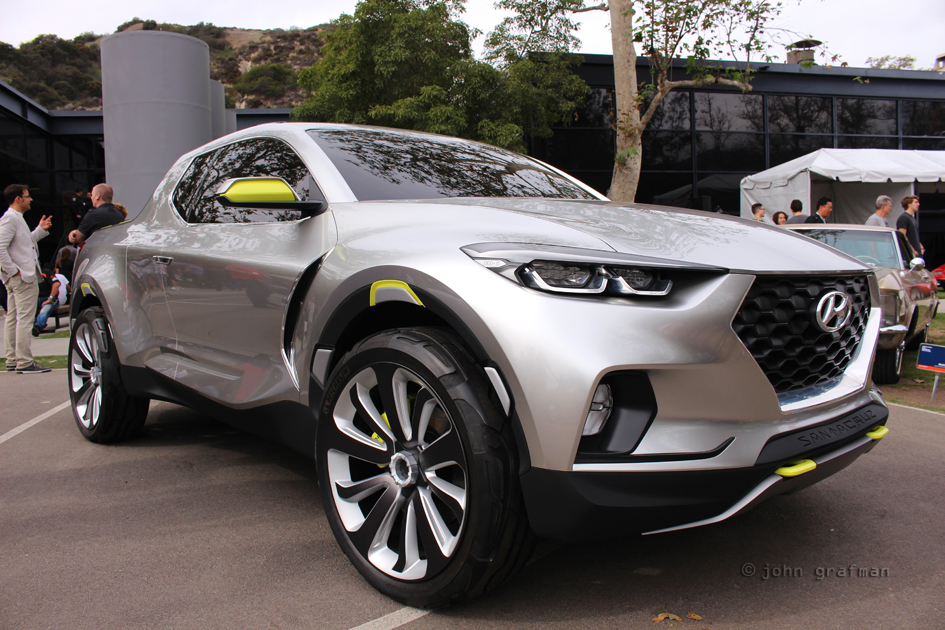 Award Winners this year include –
BOLD AMERICAN DESIGN (head judges Clay Dean & Jonathan Ward)
1952 PETERBUILT 280 COE – JOE CONZONIRE
1957 MERCURY TURNPIKE CRUISER – ROGER SERVICK
1963 BUICK RIVIERA – JOE PARKINSON & MARK PARKINSON
CLASSIC DESIGN (head judges Chris Bangle & Miguel Galluzzi)
1929 AUBURN 8-120 BOATTAIL SPEEDSTER – AARON & VALERIE WEISS
1938 HISPANO-SUIZA DUBONNET XENIA – PETER MULLIN AUTOMOTIVE MUSEUM FOUNDATION
COMPETITION (head judges Clay Dean & Jonathan Ward)
1965 ALFA ROMEO GIULIA SPRINT GTA – JERRY ROSENSTOCK
1967 ALFA ROMEO TZ-2 – DAVID SYDORICK
EXOTICS (head judges John Sahs & Rich Plavetich)
1975 LAMBORGHINI LP400 COUNTACH – CHUCK GAYTON
1984 FERRARI BB521I BOXER – KIRK AXTELL
HOT RODS & SPECIALS (head judges John Sahs & Rich Plavetich)
1923 FORD TRACK ROADSTER – MAUREEN MAGNUSON
1932 FORD FORDOR HOT ROD – BRUCE CANEPA
OUT OF THE BOX DESIGN (head judges Freeman Thomas & Frank Saucedo)
1947 TATRA T87 – JOHN LONG
1947 TUCKER TORPEDO (30TH MADE) – COLLECTION OF THE PETERSEN AUTOMOTIVE MUSEUM
SPORTS & GT (head judge Henrik Fisker)
1955 MERCEDES-BENZ 300SL – BRUCE MEYER
1967 FERRARI GTC – PERRY MANSFIELD
2000 BMW Z8 – SATCH CARLSON
STUDENTS' CHOICE (presented by Thomas Belhacene)
1999 MERCEDES-BENZ CLK GTR – BENJAMIN CHEN
DESIGNERS' CHOICE (presented by Richard Pietruska)
1932 AUBURN BOATTAIL SPEEDSTER – STAN LUCAS
1951 SIATA 1500 COUPE SPECIAL – DON MURRAY
1951 HIROHATA MERCURY – JIM NcNIEL
1965 ALFA ROMEO SPRINT SPECIALE – PAUL COLONY
1967 JAGUAR E-TYPE – IAN WAYNE
1983 PORSCHE 911SC TARGA REIMAGINED – MICHAEL REESE
2014 FERRARI LaFERRARI – KEN & DAYLE ROATH