Article and images by John Grafman
If we all agree that design, be it architectural, automotive, or apparel, is indeed important, shouldn't it follow that design should be preserved? The obvious answer is a resounding – yes! As it happens, the best of intentions don't always result in the best of actions.
I ponder this amidst a few hundred enthusiasts in Beverly Hills. These rare moments of contemplation are occuring on the serene grounds of the 18.5-acre Doheny Greystone Estate, and the 46,000 square foot Greystone Mansion residing on the property.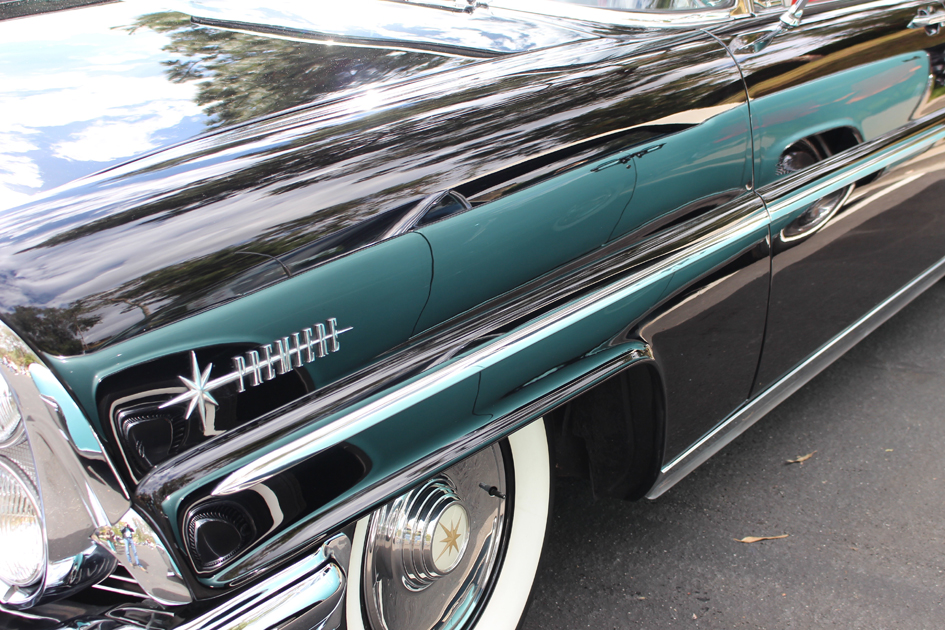 This sort of "deep thinking" would be far less meaningful without the backdrop of one of the most incredible concourses in Southern California.
Cindy Brynan, Director of the Concours, points out, "Now we are in our eighth year, Greystone Mansion Concours d' Elegance has gained popularity and people are taking notice of this event." Cindy is far too humble. This concours started on the right track with a stellar field of cars eight years ago, and has been gathering steam ever since. By no means is this some casual cars and coffee affair. The all-inclusive tickets are $135 (yes, coffee is provided too). The money being raised goes to Friends of Greystone in the ongoing effort to restore, preserve, and protect the mansion.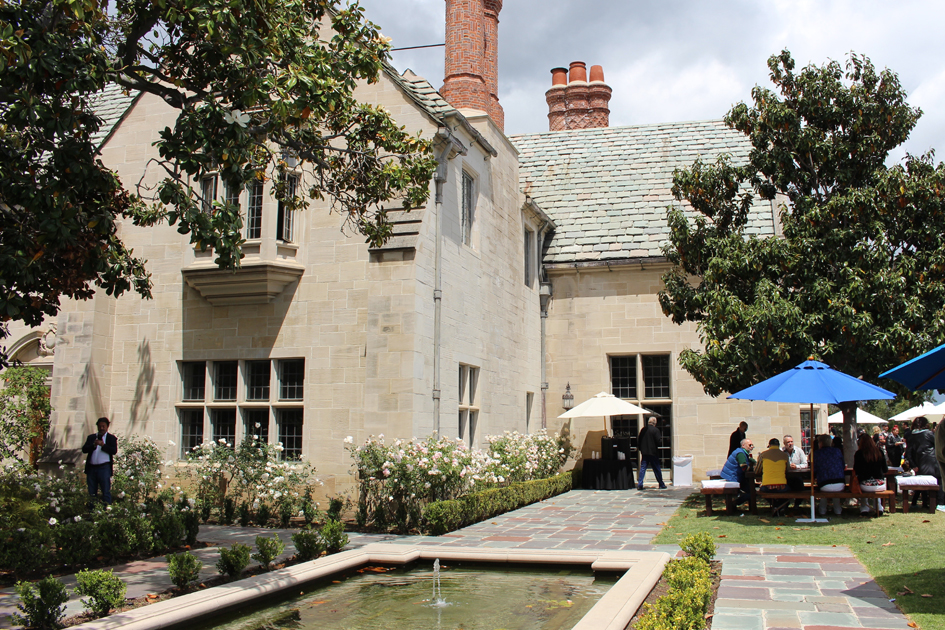 The backstory – The Doheny family, having created enormous wealth in oil during the early part of last century, hired architect Gordon B. Kaufmann, and began construction on the property in 1927. The P. J. Walker Company completed the construction project three years later at a cost of $3 million, a hefty sum at the time. Decades later, the city of Beverly Hills purchased the landmark in 1965 for a reasonable $1.3 million.
Beverly Hills has an undeniable understanding of what are considered significant works of design, and the estate is certainly that. So, it's also fitting that the city embraces the 150 equally outstanding pre-1974 vintage automobiles and motorcycles on display at this historical landmark.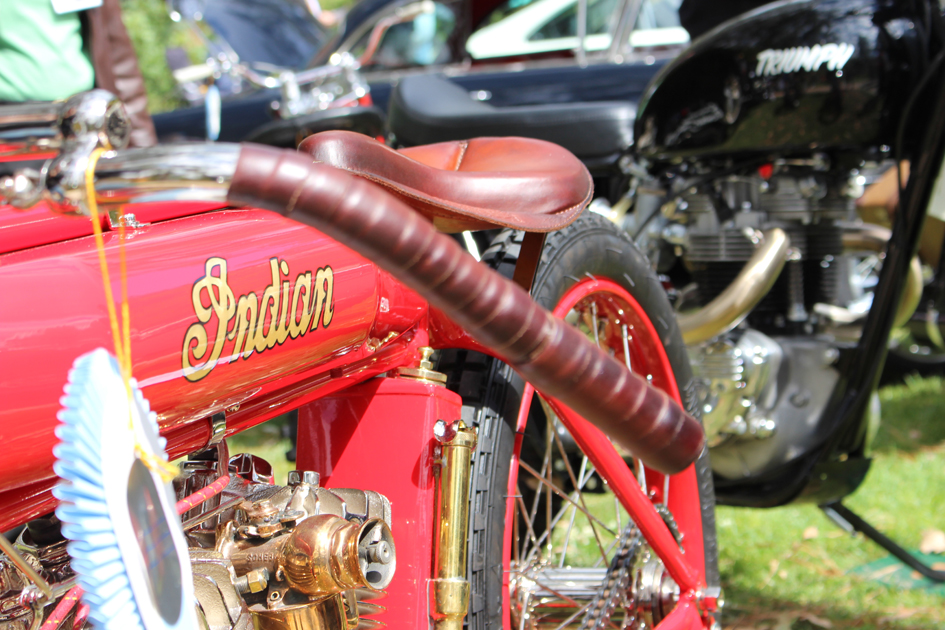 In keeping with the Gatsby-esque, party-feel, those attending are lavished with a never-ending supply of tempting, gourmet dishes and adult beverages from gracious sponsors – Asombroso Fine Tequila, Tito's Handmade Vodka, and Stella Artois beer. Not only are these delicious libations refreshing, these can be useful in lubricating prospective donors. Indeed, the non-profit organization Friends of Greystone is welcoming additional patrons for the restoration of the fabled Greystone mansion, as well as becoming involved with this massive undertaking.
Mixed in with the dining and tours of the mansion are wonderful lectures from Jeff Hyland, and Steven Price. Additionally, there are several presentations with auto industry insiders – David Gooding (Gooding & Co.), and Mike Brewer (Wheeler Dealers). On hand are numerous automotive fine artists, including Harold Cleworth, Ken Jones, Richard Pietruska, Nicola Wood, and others.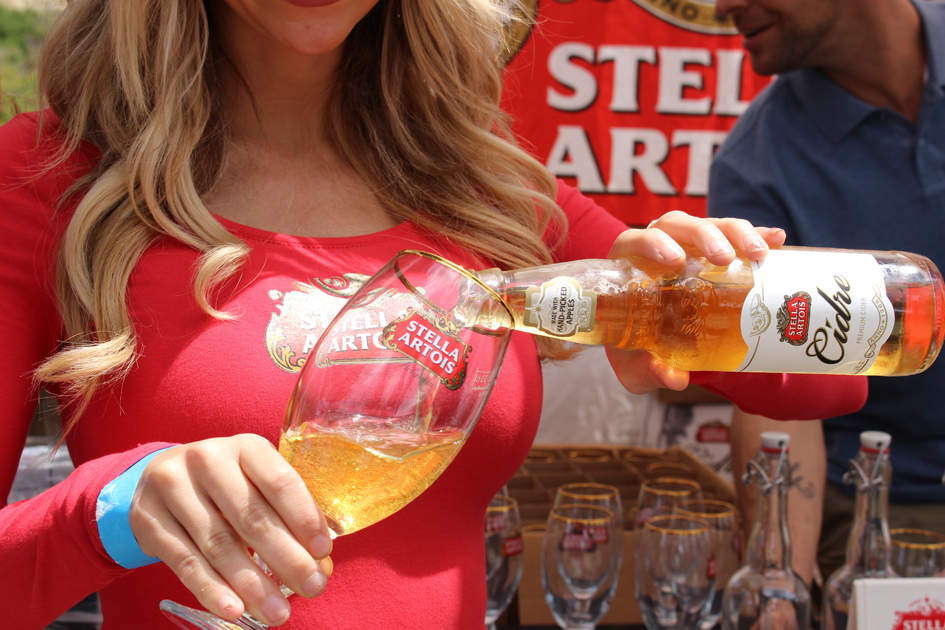 It should also be noted that the Greystone Mansion Concours d' Elegance Signature Awards are designed by Pietruska. Those are given in two Best of Show categories along with 15 Best of Class categories, and nine Special Automobile Awards and three Motorcycle Awards. Categories this year include Cadillac, Classics, Corvette, Ferrari, Grand Touring, Jaguar, Lincoln, Mercedes-Benz, Porsche, Porsche Speedster, Post-War American, Post-War British, Post-War Sports, Rolls-Royce and Special Interest. Entries are assessed per the "French" method of judging. This emphasizes the overall impression of the entree, basing the judging on such factors as originality and authenticity, elegance, design and styling.
Similar to the mansion, the cars are not just special in their overall design, but also in the detail, historical significance, and preservation. On the 100th anniversary of Lincoln Motorcars, and the 70th anniversary of Ferrari, it stands to reason that the concours is awash in both models.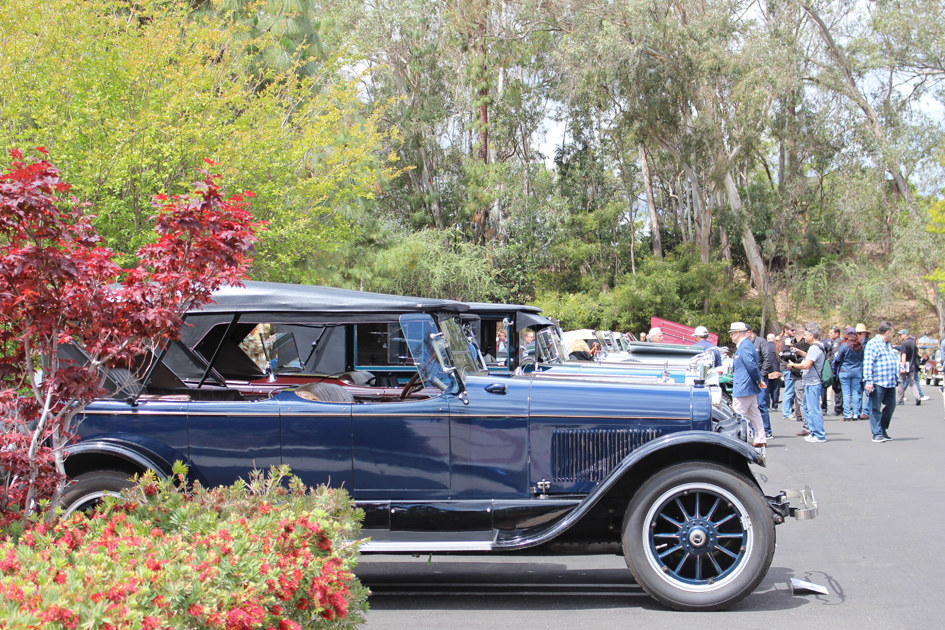 On any given day, Beverly Hills is overwhelmed with Ferraris, but this gives those attending the chance to observe at length some of the finest, which includes cars from private collections. As a bonus, we get to appreciate these outside, in natural daylight. A stand out is certainly the Best of Show Concours de Sport winning 1954 Ferrari 500 Mondial, displayed by A&A Premier Classics, LLC. Equally hard to not fall in love with is the Bruce Meyer's 1957 Ferrari 625/250 TRC, which takes the Best In Class. Bruce has all the best toys!
Only once in a blue moon does anyone get to see most of the remarkable Lincolns invited here. Top honors this year goes to the Best of Show – Concours d'Elegance – 1929 Lincoln Aero-Phaeton owned by Stan Lucas.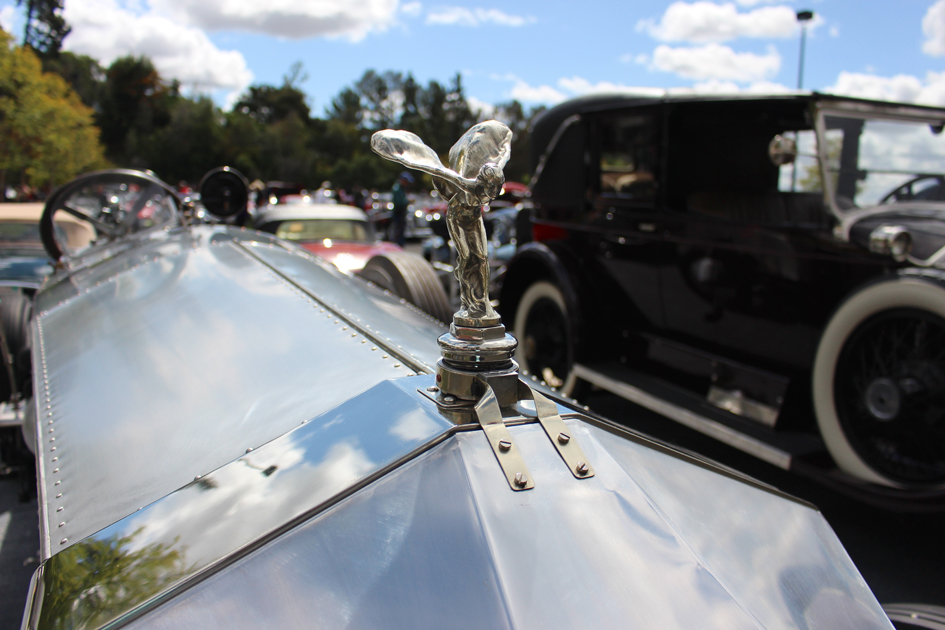 Honestly, the creative diversity in design punctuates how each car or motorcycle on display has its place in time. Each is special and deserving of an honorary mention. That being said, some more than others just seem to leap out at us, and are burnished into our brains. This is not to say that most of the cars here, like a Mecedes Gullwing, aren't remarkable. However, too many on the Concours circuit have become almost, dare I say, commonplace. While not as dazzling, many others seem to be as expressive in design, and less visible in our daily travels.
At AutoDesignO, we will name names, and point out a few deserving of additional attention. One of these is the 1919 Rolls-Royce Silver Ghost of David S. Morrison, M.D. While the R-R does appear to be designed by engineers, it has a certain sincerity in purpose and shape. This is almost brutish, but in a very clean manner that Rolls-Royce masters. This model was still in the infancy of mechanized personal transportation, where even basic principles were not resolved, like having both the horn and gear shifters outside the bodywork of the car.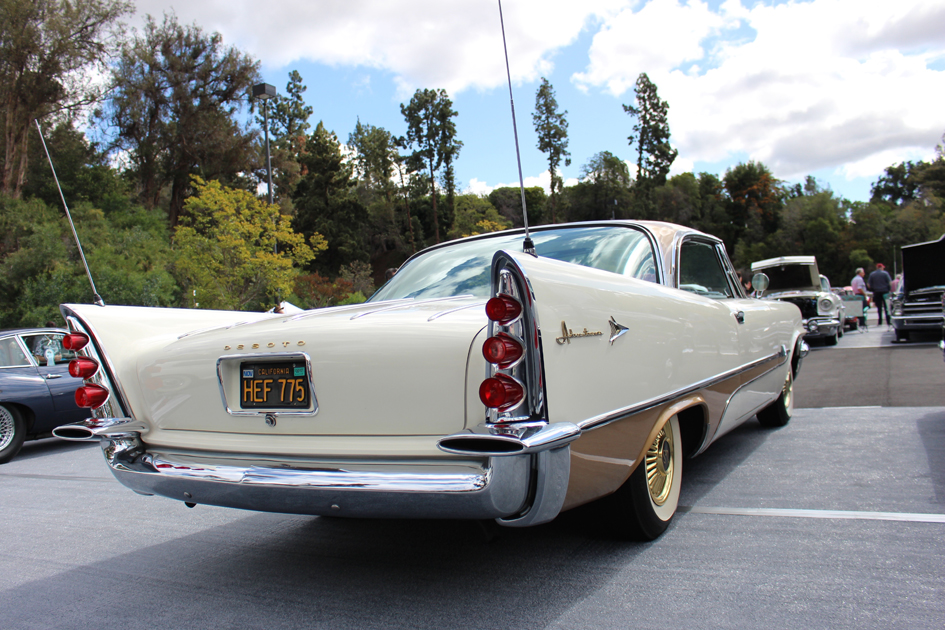 And then there is the jet-age flavored 1957 De Soto Adventurer of Jim Davidson. Those fins are reason enough to fall in love with this model, and Davidson's fine example does proper justice to the era. In sync with the De Soto is the 1957 Lincoln Premier of Joseph Venture shown in eye-catching black paint. The Lincoln is more restrained and a tad less flamboyant, but echoes a time in America when this country was awaking to unbridled potential.
In the middle of the sixties, the mindset of those in this country still revolved around the thought that bigger is better. One can only imagine what the 1965 Ferrari 500 Superfast of William Heinecke must have looked like during '65 in comparison to the contemporary cars being produced by the Big Three. The rear of the silvery blue 500 beautifully draws towards the centerline, as if the metal is being shaped by an airstream. Accented with minimal chrome, the Ferrari is a wonderful form to look at and begs to be caressed.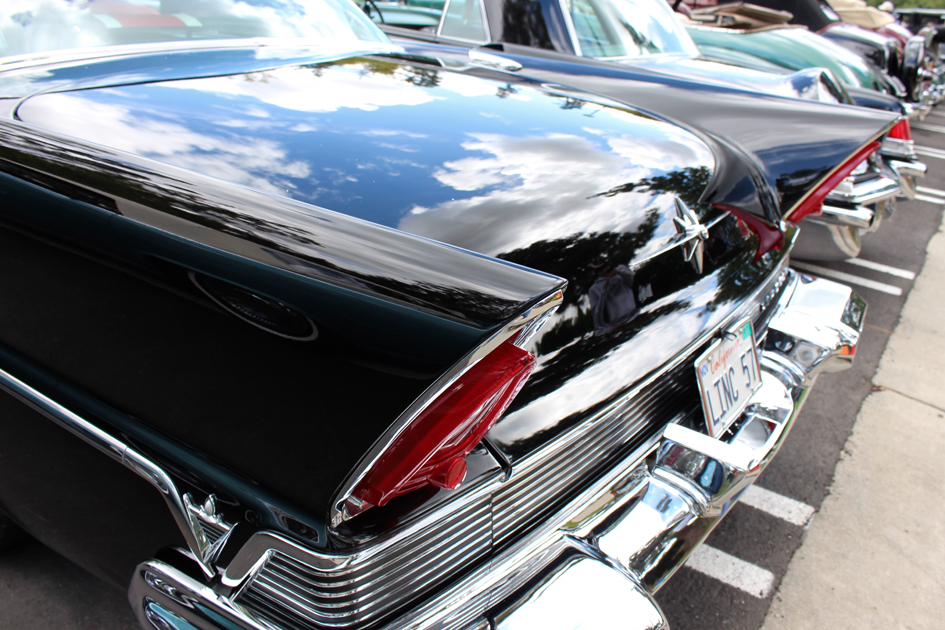 At the opposite end of the spectrum is the 1960 Cadillac Eldorado of Randolph and Melanie Hane. Everything about this screams excess, from the highly detailed, fender-to-fender-wide grill, to the graceful tail fins. This is so massive it's easy to overlook some of the smaller aspects. The stylized font used for the badging might not be as momentous, but is clearly shows a design philosophy where each and every part on the Cadillac matters.
Inside and outside of the mansion is filled with displays that captures both new and old, and offers a decent assortment of products and artwork to keep anyone occupied for hours, even if the attendee isn't much of a car enthusiast. Mixed in with the classic cars on the property are an assortment of exotic modern cars, including the Karma Revero that's accompanied by Karma Automotive's cordial VP of Design – Alexander Klatt, a Bentley Bentayga, as well as a slippery looking McLaren 720s, and a James Bond ready Aston Martin DB11. Alongside the other brands is Lexus showcasing the far from conservative, new Lexus LC 500.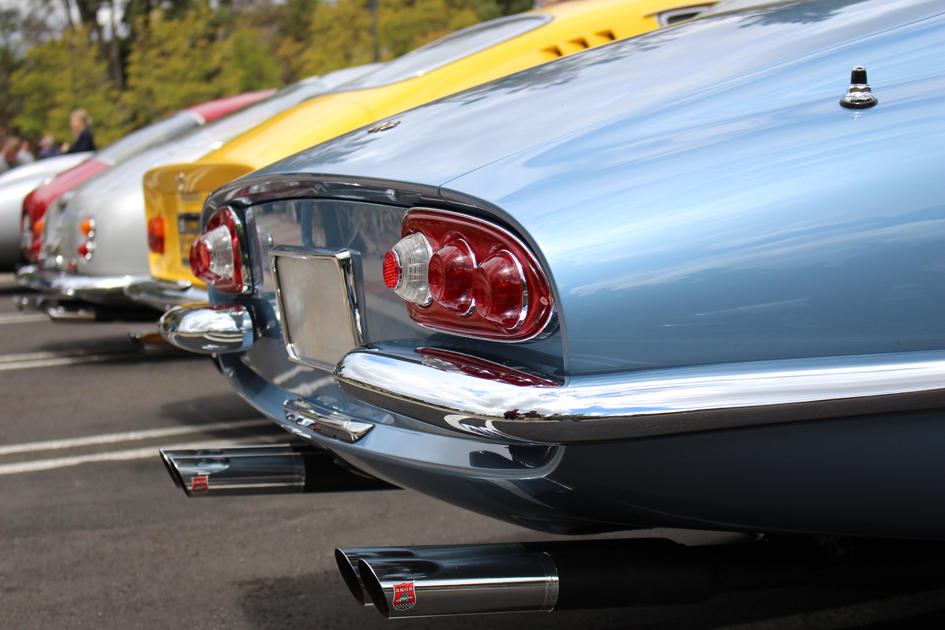 From start to finish, the Greystone Mansion Concours is engaging. Of course, this wouldn't be half as entertaining without Dave Kunz of KABC7 as the emcee. Dave is fast becoming the Huell Howser of the automotive world. Joining Dave is none other than Donald Osborne. And poking around and glad-handing attendees is Jay Leno. Together, these three form the tips of the car culture spear hurtling its way into the hearts and souls of many.
In speaking with a few of the owners, like Brian and Pamela Hermansader (1940 Cadillac Series 62), it becomes clearly apparent why this one event is so unique. It's obvious that most of those going to the time and trouble of displays their rolling works of art at Greystone do so because they love to, not because they have to, or need one more sparkling award or a pat on the back.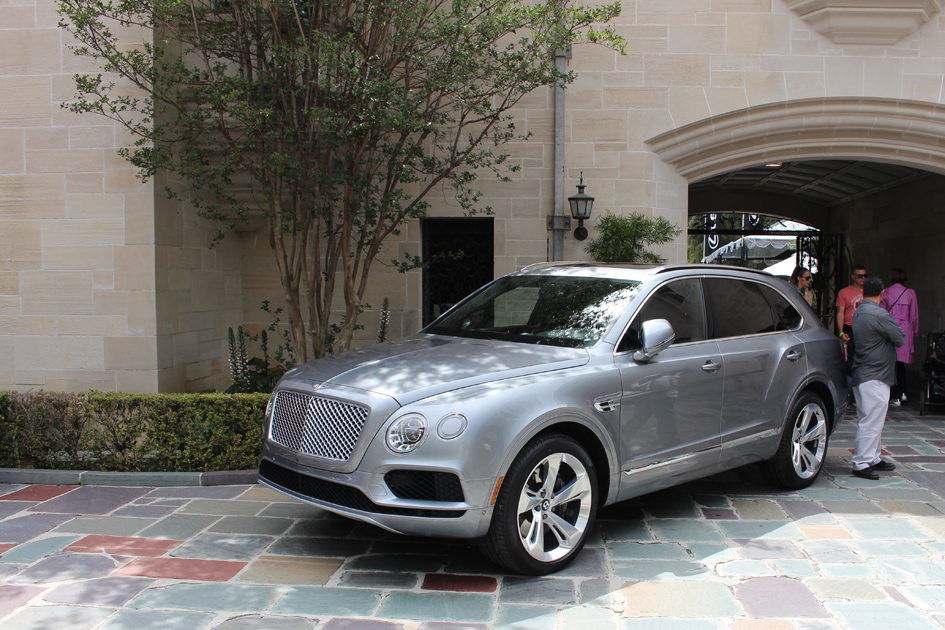 The individuals that can afford most of the cars here today are not your run-of-the-mill people. Their cars are their rewards for a job well done. It's true that their capabilities and backgrounds exceed the common man on the street. However, the owners' passion for automobiles is part of who they are, which often is no different than the rest of us. However, having a few more dollars in the bank only adds to the possibilities, and the responsibilities!
Save
Save
SaveSave
SaveSave
SaveSave
SaveSave
SaveSave
SaveSave
SaveSave
Related Images: