A flute of champagne is a fitting reward to surviving another LA Auto Show press day. After draining the glass dry, I ease into one of the more accommodating leather seats on the show floor. As it happens, this is bolted into the welcoming arms of the Maserati SUV. Ordinarily, this would be sufficient to wrap up any show. Fortunately, riding shotgun is the Head Of Design for FCA, Ralph Gilles, which makes this moment even sweeter.
Okay, in full disclosure, there is no drinking and driving involved here. Actually, there's not even any driving, unless you count traveling down memory lane. Ralph is one of the few that has not only has seen it all, but is perfectly candid and comfortable discussing this show, the industry, and FCA.
Take-Five with Ralph Gilles.
Interview and auto show images by John Grafman. Maserati images provided by FCA.
______________________________________________________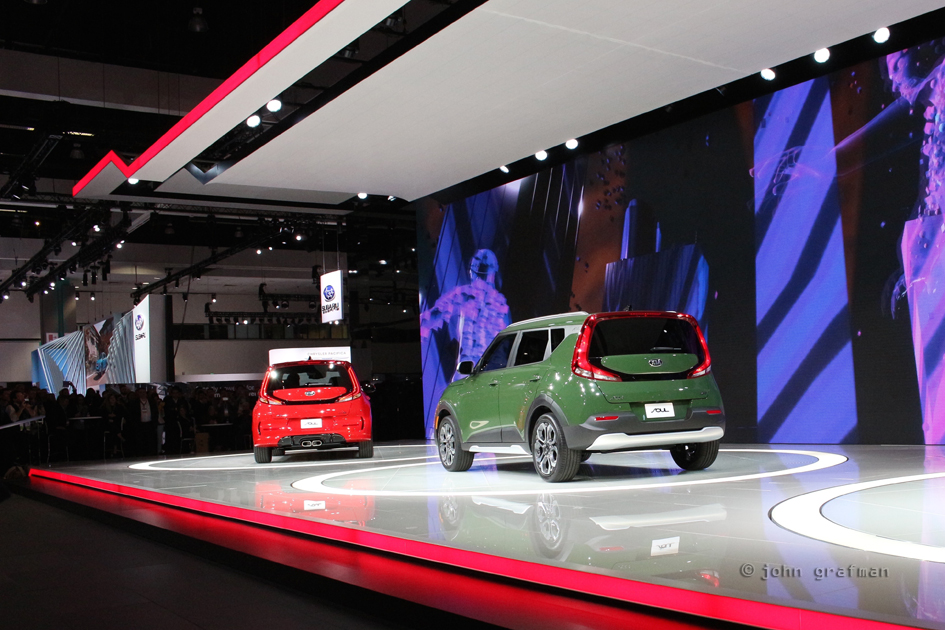 AutoDesignO: Please, tell us a little bit about this show?
Ralph Gilles: Yeah, so the show's interesting. I like the LA show, number one, it's grown a lot in its complexion.
A lot of reveals here… the 911, of course! We launch our new truck, the new Kia Soul. The Rivian, which is an interesting upstart, all-electric truck company. A lot of innovations here, so people seem to want to make a statement at this show. But, the UV thing is here in a big way. I mean a lot of interesting cars are changing in proportions. People have realized that the hatchback, which is now thinly designed as a UV vehicle, seems to be the most practical and most desired vehicle in the C and D segment are exploding with interesting configurations as people are lifting their vehicles. In our case at FCA we've seen that, and that's a lot of what is behind the Jeep growth.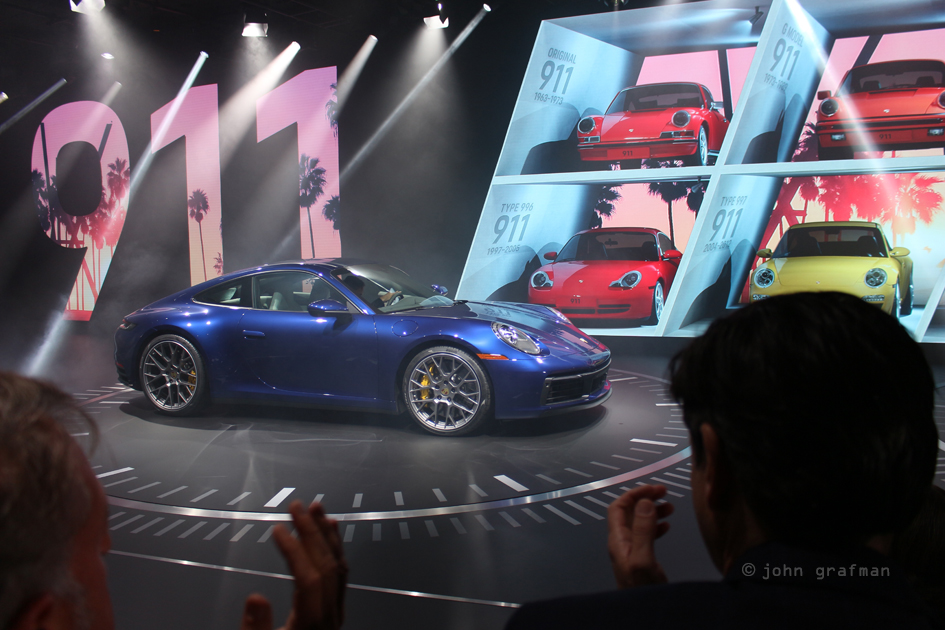 I mean the Jeep brand has grown four-fold in the last seven years because of this interesting wave. Utility vehicles are far more efficient than they've ever been. There's really very little penalty and a lot of gain, in terms of functionality.
Brands are having a lot of fun. A lot of brands are really finding their mojo. – Ralph Gilles
The other thing I see that I like at the show is, brands are having a lot of fun. A lot of brands are really finding their mojo. The Koreans are coming up strong, strong with Kia. What I see going on at Hyundai as well. Some very innovative, very characterful front ends, the designs are getting bolder and bolder, grills are getting larger. Vehicles are getting a little angrier, so I'm seeing a lot of attitude in everyday cars, which I'm a fan of. I've always believed cars should have outside personalities and have a certain demeanor about them. So it's neat to see that.
AutoDesignO: With Rivian you see a very clean design which kind of goes against the grain of some of the stuff we're seeing now. Do you think there's maybe room for both in the marketplace?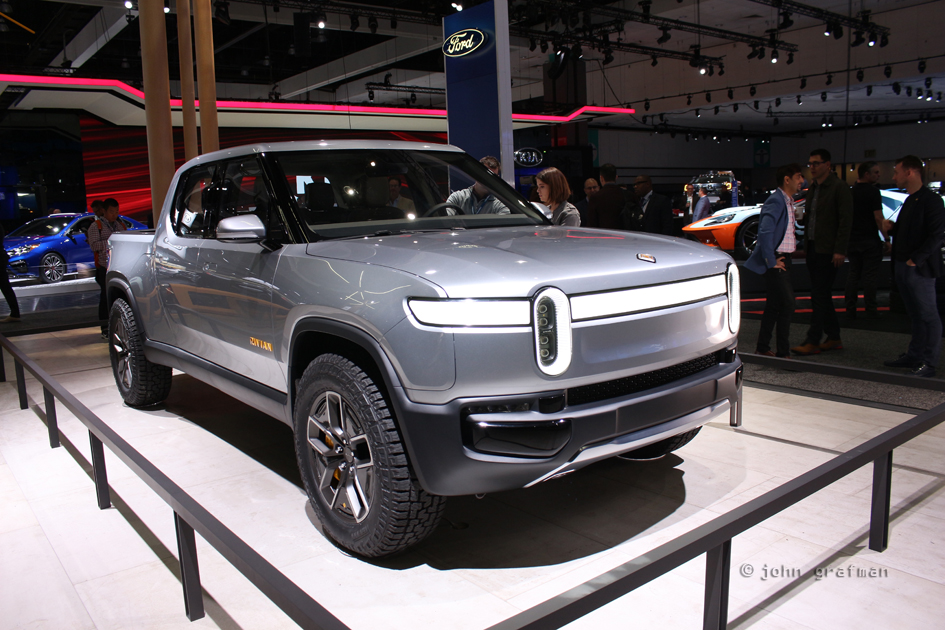 Ralph Gilles: I'm a big fan of that. Actually, a lot of my ex-designers are at Rivian. Most of the staff there are ex-FCA designers. So, that's kind of, I guess, from my school in a way, and I do believe in handsome designs tend to live longer in the industry. You can't afford to change up a car every year, so sometimes you got to design something that's going to have some legs and then work on fine tuning it with derivatives. That's kind of our philosophy at FCA. We try to, like the Grand Cherokee's are almost 10-years old but it's still relevant, still leading its segment because it's got good bones. I think once a vehicle has good proportions, which the Rivian, I have to give them credit – they really had some lead proportion vehicles, very beautiful surfacing. So, a lot of maturity in those designs.
AutoDesignO: You also see a lot of move towards more SUV's and this certain sort of sameness, but at the same time you see some stand out details, such as headlights and so forth. Is that now going to be even more defining, more important?
Design something that's going to have some legs and then work on fine tuning it with derivatives. – Ralph Gilles
Ralph Gilles: It has to be. Of course the silhouettes are somewhat prescribed by the packaging. The packaging is quite similar, aerodynamic forces are the same for everybody. There's always going to be a little bit of similarity in the silhouettes in some of these vehicles, but you're absolutely right. The lighting is amazing, the technology out there, how small and compact. Even the DRL's we're going to start doing things with OLED lighting, there's some great technologies. Of course the cost is getting to be interesting. The costs are coming down enough that the more plebeian vehicles, so to speak, can have pretty exotic lighting now. You're seeing that trend really start to take hold at every price class, not just the premiums anymore.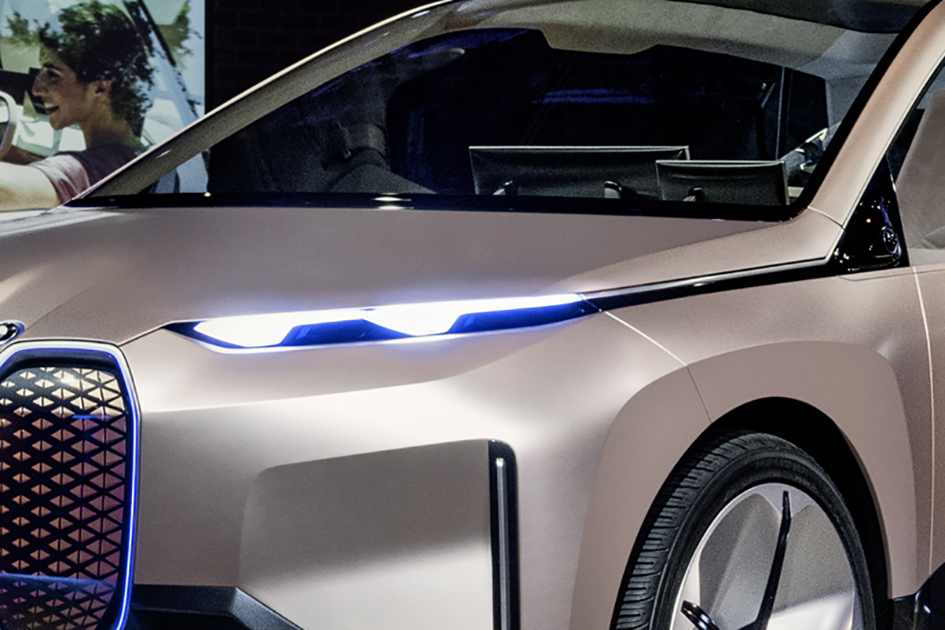 AutoDesignO: As we see more autonomous vehicles come to market, will there be a time where it's really about design because performance and the drive experience is no longer going to be the same?
Ralph Gilles: Well I think there's a lot of discussion about autonomous cars. There's a lot of activity in concept autonomous vehicles. In terms of actual affable autonomous cars, that's a ways off yet, I think for public consumption, anyway.
But, yes, every company has put at least an oar in the water to what they think that future will look like. Clearly the interior is the battleground. Wherever the concept is from, there's some interesting ways in that the interior is reconfigured where you have more of a lounge-like set up, more of a space to hang out, a Third Space we call it at FCA, where people can be entertained and consume media in different ways and converse differently and share time together versus driving.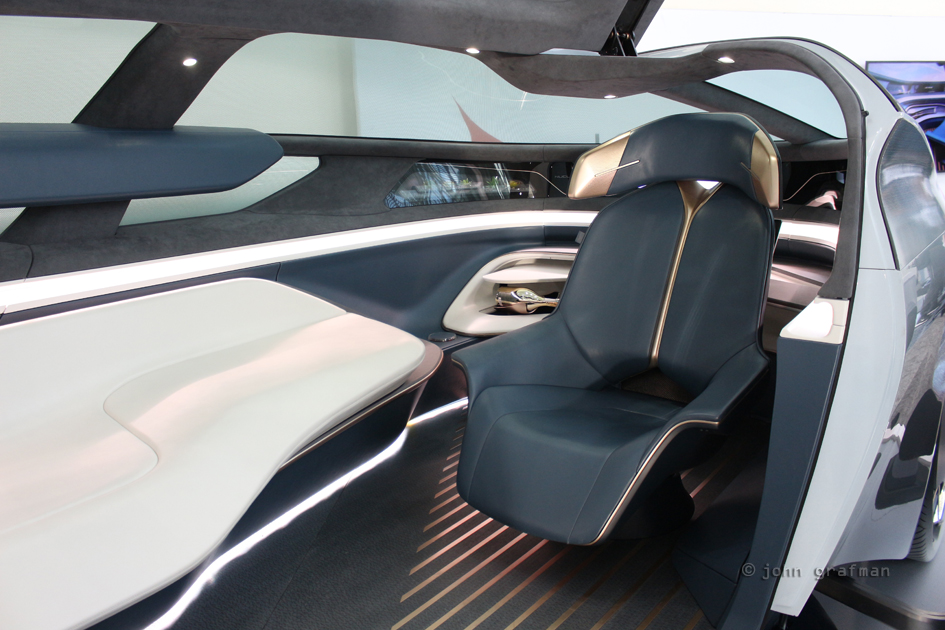 It's less of a driver-oriented cockpit, more of a group oriented (space). That's the way that obviously the generation, especially millennials, like to hang out. They really love group settings, so this is what you're seeing. But in the meantime, on our path to autonomy you're going to see hyper cruise, you're going to see things like assisted cruising, high-speed where you can be on the highway for extended lengths of time where you could technically put your hands off the wheel and that's the big debate. What do we do with that time? You're going to see a lot more screens, a lot more entertainment coming to the cars and a lot more, honestly, investment into the interior in general. The interiors have gotten more beautiful over time and more chock full of technology. That trend is clearly here to stay.
AutoDesignO: And lastly, with Maserati, is there anything that's going to be coming up that we should be keeping at eye out for?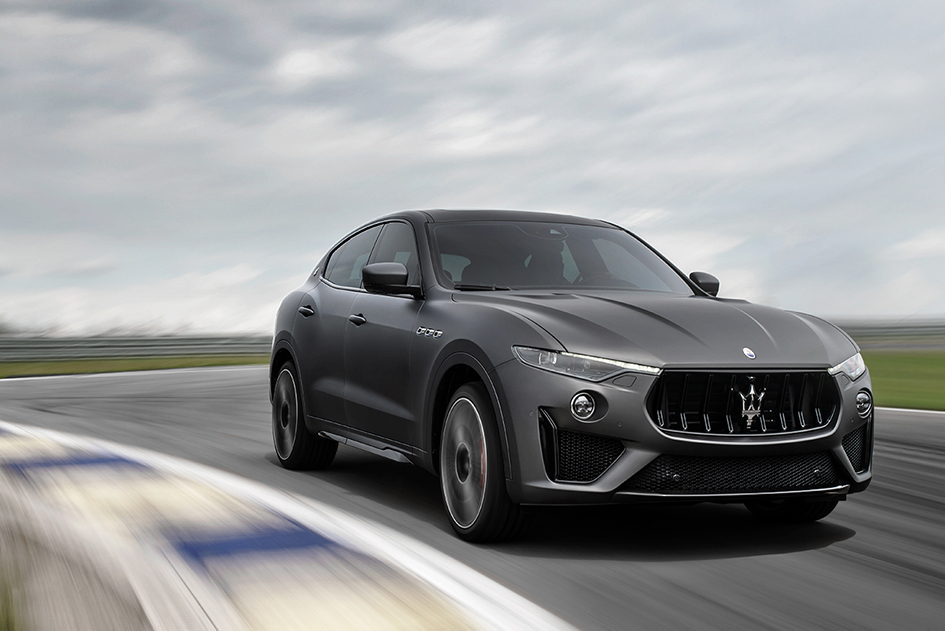 Ralph Gilles: A lot. Maserati's going through a transformation, if you look at our five-year plan at FCA it's one of the brands that's just scratching the surface of it's potential. It's a great mark. People recognize it all over the world. It's in a premium space where there's still plenty of margin to be able to explore some technology. So yes, I think Maserati's future is quite bright.
Related Images: