The auto design industry is not lacking in creativity. Often times, it's bubbling over with talent and unique ideas. But, it's far from alone.
The artisans throughout time have crossed-over from one medium or field into another. The automotive world is no different, and those in it are more that just a little fond of musical artistry and the "tools of the trade".
NAIAS, SEMA, and now CES are well known abbreviations of the places to be, well if you give a damn about cars and car design. Similarly, NAMM – the National Association of Music Merchants, is where the industry buyers come to see and hear the latest and greatest in everything from harmonicas to pianos. This annual melting pot of retailers, manufacturers, and musicians collide in the recently expanded Anaheim Convention Center each January. And yes, that collision is indeed a loud one!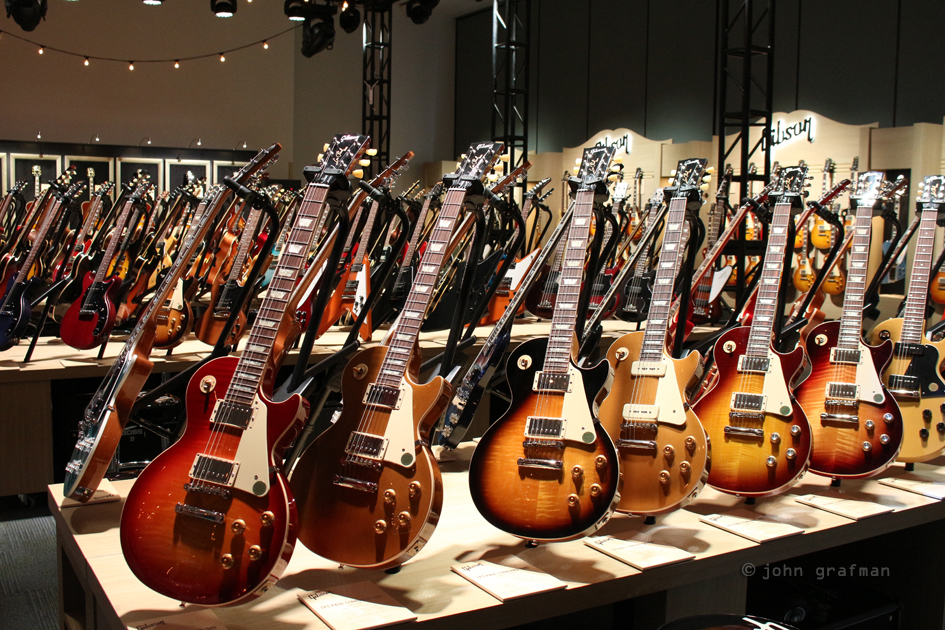 The word "custom" conjures up many different things to different car people
Gibson, Marshall Amplifiers, and Taylor Guitars are not slackers in their respective markets. All three have built a reputation based on their time-tested production pieces. Even models that have been originally developed decades ago are still being reproduced today. But, it's the custom, bespoke products that truly earn the appreciation of artists everywhere. Fortunately, NAMM features both production and custom models
The word "custom" conjures up many different things to different car people. That ranges encompasses everything from paint to an OEM concept car, or a bespoke Rolls-Royce with monogramed seats. Likewise, when it comes to guitars and amps anything is possible… with enough money and imagination.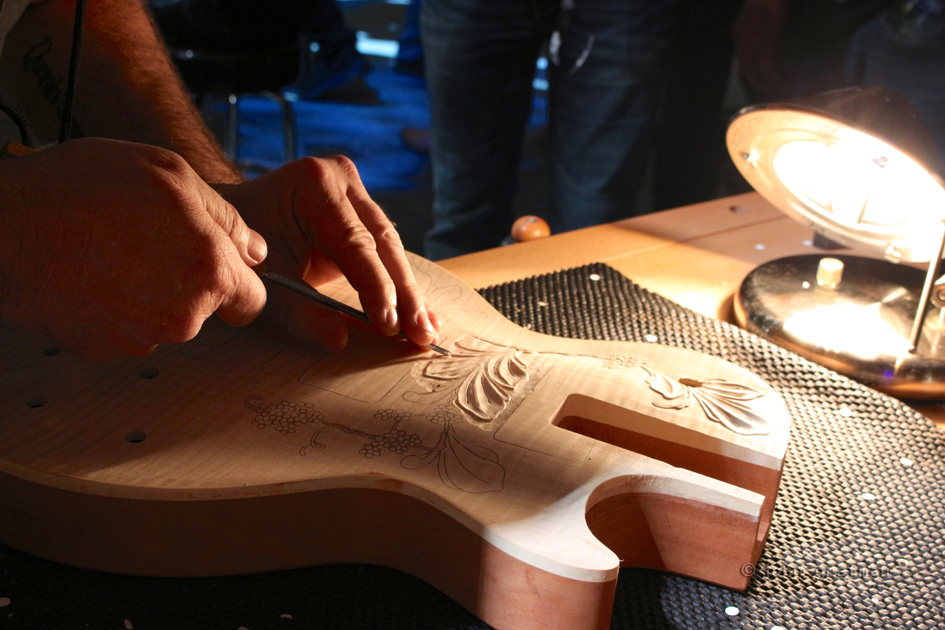 NAMM is unbelievable opportunity to meet up with some of the industry's unsung heroes. Matt Koehler – Gibson Custom Shop Product Specialist, Steve Smith – Marshal Amplifiers Product Specialist, and Andy Powers – Taylor Guitars Master Builder give us their insights into custom musical products. Their thoughts are easy enough to related to, even if you the only cord you know is one with four wheels!
Images and interview by John Grafman
_______________________________________________
Matt Koehler: At Custom Shop, we're kind of the pinnacle, the flagship of Gibson brands and at Custom Shop, we're making high end items, bespoke items and basically instruments, mostly guitars but also some mandolins, that are undeniable in every sense of that word. So the idea is, whether it's a replica of the historic Gibson model, collectible model, or it's something that came from someone's imagination on one of our platforms, we want that to be a lifetime guitar and then some. We want it to be an heirloom and we also want it to be a tool and an instrument to enhance the voice of the musician or just to offer that inspiration that our fans want.
Custom Shop is making high end items, bespoke items that are undeniable in every sense of that word
It sounds cliché, but we're in the business of making dreams come true and to me personally. I think, both offering undeniable products, but in a better sense, it's providing an experience for our fans and that's what gives everybody joy and what makes the world go round, if we can offer incredible experiences.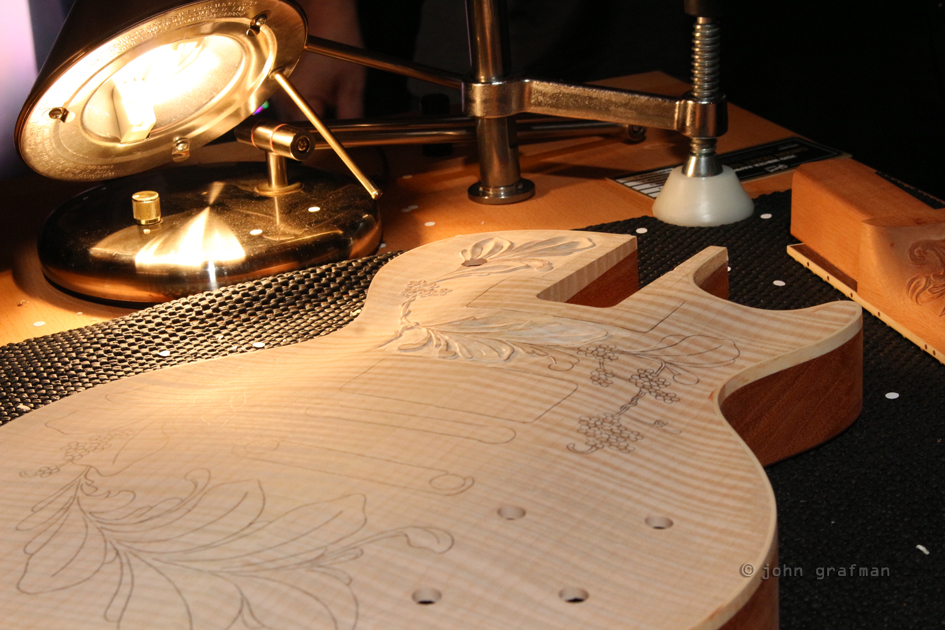 AutoDesignO: There's a wide variety of materials to chose from. How does Gibson go about that?
Matt Koehler: So, because so much of our portfolio is rooted in vintage Gibson, whether we're making mandolins, like we did in 1923, which is kind of the golden era of Gibson mandolins, or making a Les Paul like they did in the 1950s, which is thought to be the golden era for that model, we might be sourcing the same woods or similar woods that Gibson sourced in that time period.
And then on the bespoke custom order side, we have to have a unique selection of exotic woods because if somebody is building a unique instrument and they want it to be set apart from anything else they're seeing, and they expect us to have woods in-house that match. So, we might have 3A Quilted Maple, 5A Quilted Maple, 7A Quilted Maple, which are just different grades of the depth of the figure of the maple, or we might have pieces of solid Hawaiian koa which is one of the rarest woods in the world, and then even rarer than that would be figured or flame Hawaiian Koa, which we also source. And sometimes we'll source big blocks of it that we can build an entire body out of, but typically we're putting a maple or an exotic wood top on a mahogany back is how we build most of the guitars at Custom Shop.
Some days we liken it to the movie Apollo 13. It's like how do you put the square peg in the round hole? But, we are always up to the challenge.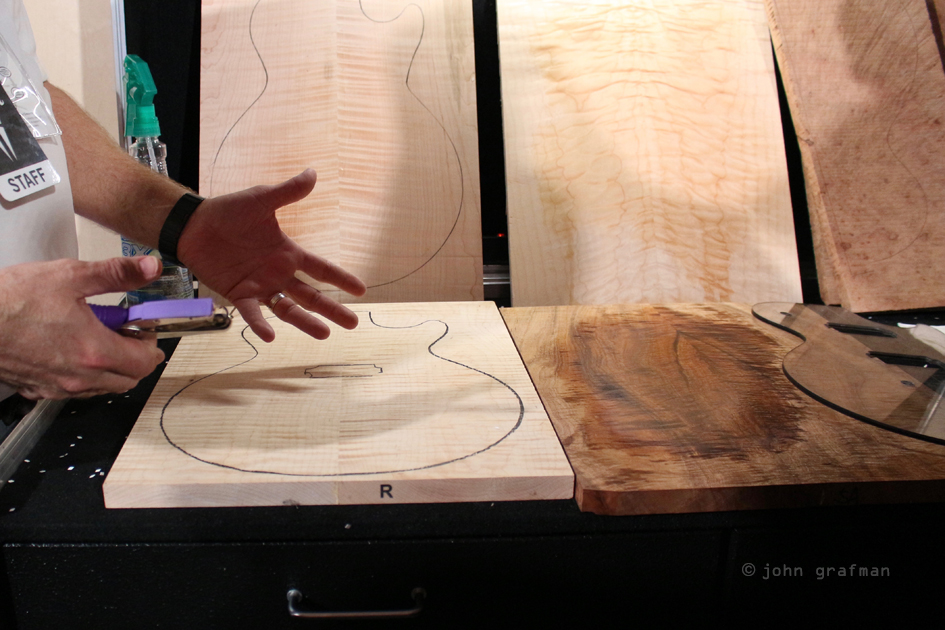 ADO: What have been some of the more out of the box demands from some of your customers? Something that's kind of pushin' the limits on what you've done?
MK: I think, you know, every week we see something that we've never seen before and that's what makes it fun. Honestly, this job is… some days we liken it to the movie Apollo 13. It's like how do you put the square peg in the round hole? But, we are always up to the challenge. At Custom Shop, our engineering team is top notch, and I would say the average tenure at Custom Shop is 17 years.
We've got a lot of expertise in the building, and people who have been building guitars and working with wood for a very, very, very long time. Basically, there's not a lot that we haven't seen, but we're constantly surprised. I feel like we're a confident bunch who is up for the challenge, Specifically, some of the weirder things that we've seen, we have people requesting particular combinations – so, they might say they want a Firebird neck on a Les Paul body. You might want to make a typically solid body guitar, semi-hollow body with an added F-hole in it or something like that, and we've done all of the above.
But, really where we draw the line is if someone wants to operate off of typical or historic Gibson shapes and designs or platforms, we're not gonna build a star shaped guitar for you, but we will steer you towards the Explorer which kind of looks like a star, or a lightening bolt, but we won't make entirely new shapes, essentially.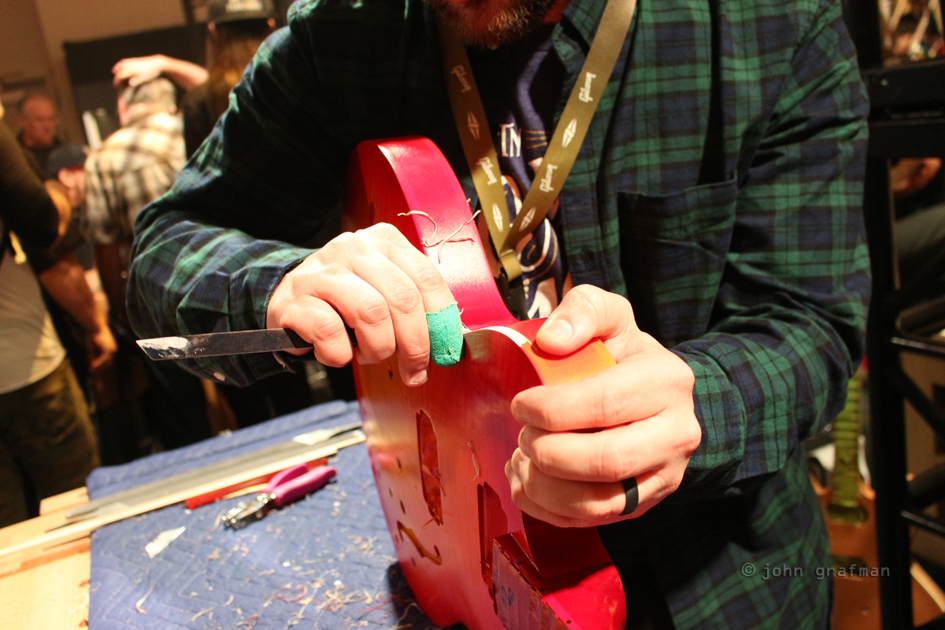 ADO: So how did you find your way into this industry?
MK: I was born in it so I grew up in Waukesha, Wisconsin, birthplace of Les Paul. So, there's that level, but also my uncle managed a music store there called White House Music for a very long time, at least a couple of decades. And, my other uncle is a guitar repair person, a luthier, a tremendous luthier. I have a brother who I'm very close with, who's 13-years older than me. So, when he was 18, he was shredding a guitar, and I was just learning when I was five-years old. He was always pointing me towards the next purchase (when Matt was a little older).
So with that knowledge, I kind of understood which guitars retained their value, which were the best instruments, which inspired me the most as a musician. I began flipping guitars, vintage guitars, and basically what that turned into was a way to put myself through college and eventually a business of my own.
I had a guitar shop called Holy Grail Guitars in Santa Monica, California, on the other side of the states. I operated that for many years and had a great run, but still felt like something was missing. Really, from when I was a kid, my favorite guitar was Gibson. I had cut them out of magazines and paste them on the wall in my bedroom and it was my lifelong goal to work with Gibson. Luckily, I had an opportunity to interview for Gibson and didn't want to mess it up, and ended up at Custom Shop. Actually, initially I was working for Custom Shop and Gibson Memphis, and I feel at home.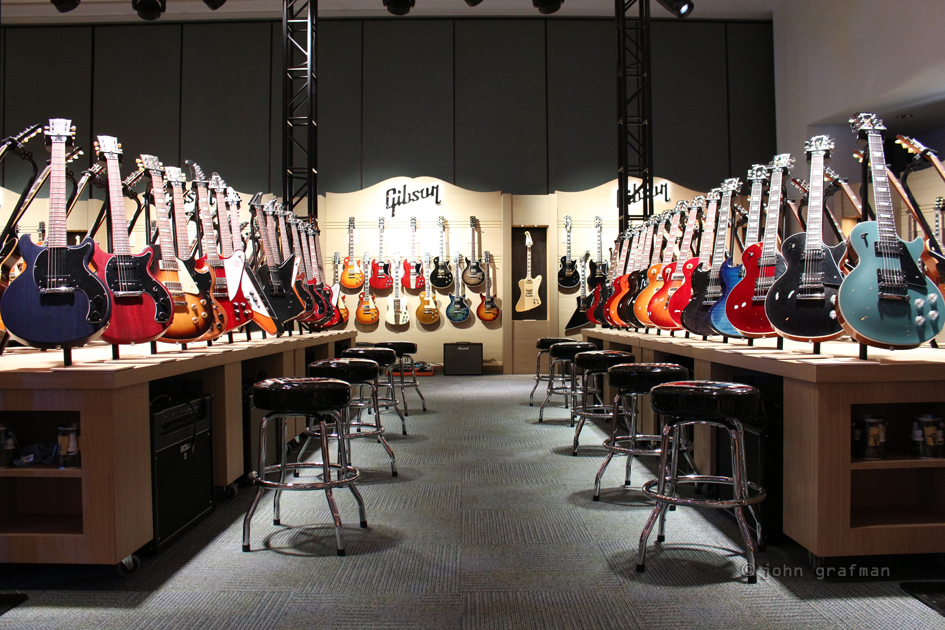 This is what I wanted to do my whole life. So that's my background, but when I say I was born into it, it seems like I had no choice. But, it's also my biggest passion.
ADO: Your destiny, you might say?
MK: Yes. Yeah, definitely! I couldn't imagine myself doing anything else. I don't think I have any other life skills, to be honest with you [smiling].
ADO: Well, I think those skills are plenty for anybody.
MK: Yeah, well, I'm okay with it but don't ask my wife what I do. She doesn't really know yet!
Find out more at Gibson
Related Images: