Article and images by John Grafman
Forty years ago, Molly Sanders began working with Toyota. His eye for design was the start of a long and mutually appreciated relationship.
Molly was Steve McQueen, John Wayne, Raymond Loewy, and MacGyver all rolled into one.
Those fortunate enough to work with Molly got far more than a paycheck. His infectious gusto and passion would always rub off on anyone close to him. The opportunities he provided helped to launch more than just a few into the demanding and gratifying world of auto design.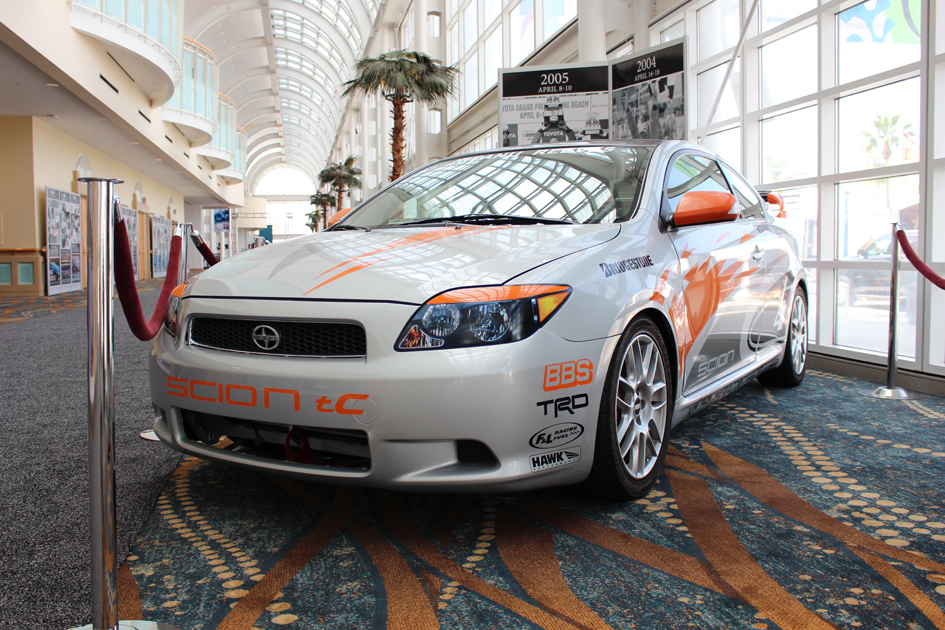 Sanders was one of those iconic type of guys that blazed the trail for the rest of us to follow.
Molly passed away in 2010, yet the 2016 Grand Prix of Long Beach still reverberates with his soul. From day one, the Toyota Celebrity Race cars wore the colors and trim from his company, Molly Designs. This is the last year for the celebrities, but his influence continues. One look at the vivid, bold livery of today's racers and you know Molly lives on!
The following is an interview with Mr. Molly Sanders back in May 2009.
_____________________________________
John Grafman: How did you initially get involved in motorsports, and providing graphic content?
Molly Sanders: I bought a car when I was 12, and fixed it up and painted it, even though I couldn't drive it yet. In high school I painted motorcycles for friends, and while attending college I began painting racecars for Moon Equipment, Bill Thomas Cheetahs, and then Dan Gurney's All American Racers. That was in the early 60's. I painted Gurney's F1 car he won the Belgium race in – about 1963 or 1964.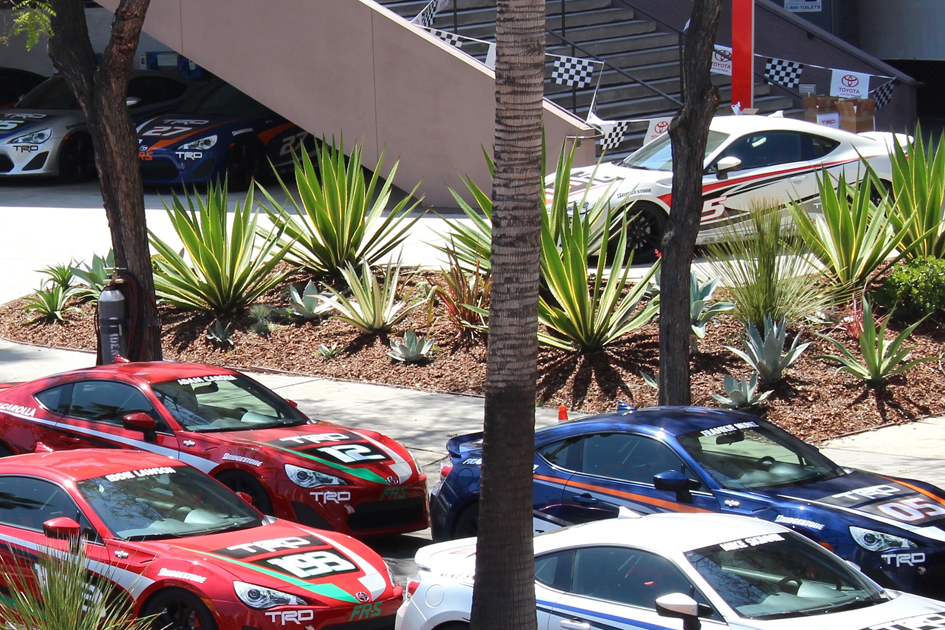 I quit college and opened a paints shop specializing in motorcycles, racecars, and race boats. I was always interested in art and design and the paint shop was a way for me to express my passion for art and automobiles. I also was asked to do a few airplanes.
In 1967 Kawasaki saw some of my work at motorcycle shops around Southern California, and asked me to design graphics and colors for their road-race team, plus help them with their graphics and colors for the bikes they brought to the US market. That was when I came up with the lime green that Kawasaki still uses today. I did that gig for five years, designing graphics on all the US bikes and spent at least a week each year in Japan with the design group at Kawasaki.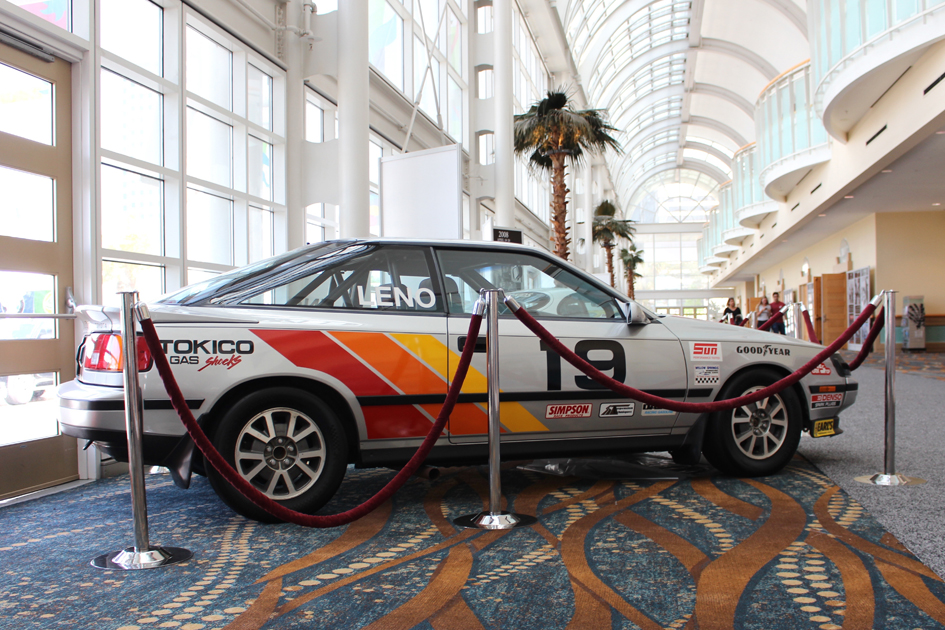 Yamaha saw what I was doing for Kawasaki and hired me to do their graphics for the race teams and also the US imported bikes. They also had me design clothing for motorcycle wear and everything from implementing the graphics system I had designed for them on point of purchase displays, race support vehicles, snowmobiles, etc. That was the beginning of the yellow, black, and white "laser" stripe that was used again two years ago on Yamaha's 50th anniversary edition motorcycles. Design elements from the original graphic are still used today on their new sport motorcycles, which use the cobalt blue color scheme I did for them in 1996.
I met the Toyota folks in about 1976 and did some project trucks for them, as well as the yellow, orange, and red color scheme they used for about 20 years. In about 1977 the people at Toyota asked me to do graphics for the pro-celeb race Celicas and some pace cars, and that's the beginning of a long and great relationship with the people at Toyota. I've worked with Les Unger for almost two decades. I very much value working with people like Les, who are straight shooters and give you enough artistic freedom to make it exciting, yet are sharp enough to know what works.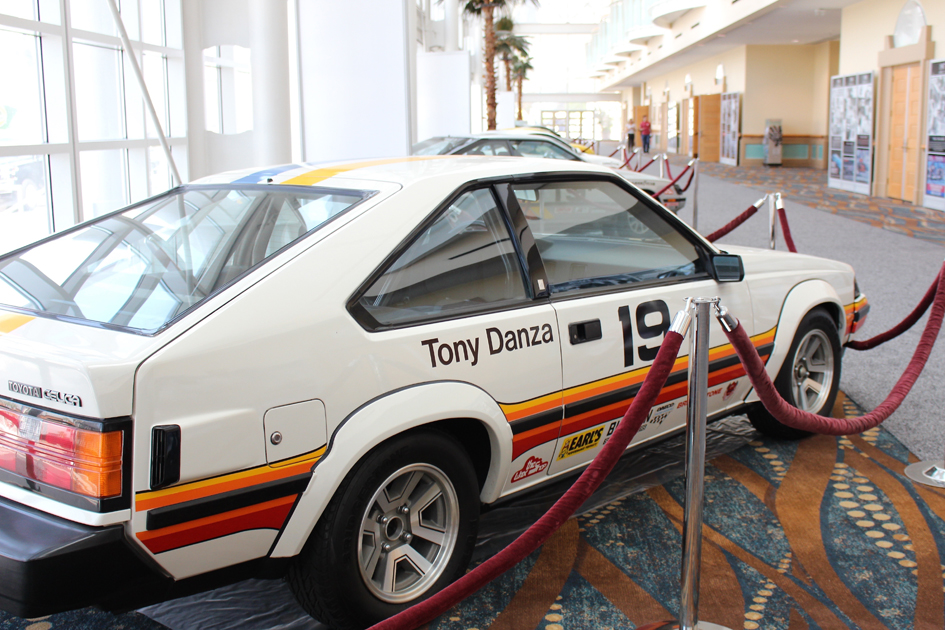 So every four or so years we design new graphics for the pro-celeb cars when they come out with a new model for the grand prix. I take my job very seriously, even though it's for a fun venue, since it is how Toyota is perceived by their race fans and potential customers.
When Toyota entered the NASCAR Craftsman series, they had me design the race truck graphics for the factory teams, plus driver's suits, crew uniforms, and transporters.
JG: Which designs make the best graphics on race cars?
MS: In my opinion, simple designs using a main color and two or three accent colors have more impact than busy designs with intricate designs and lots of colors. I'm sure that comes from my background in painted graphics where it was difficult to use too many colors, but also I think clean and simple designs are more recognizable on the race track and even more memorable. One of my favorite older designs was the John Player Special black racecars with the gold accents.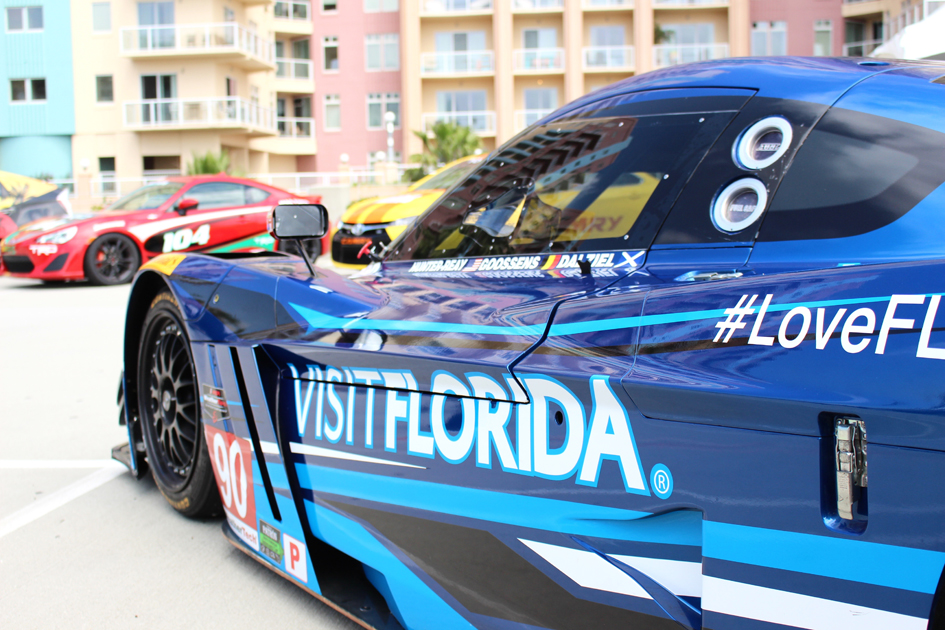 JG: Besides your numerous race related projects, what are some of the more memorable projects you've undertaken (transport trailer graphics, logos, etc.)?
MS: My most memorable, or high visibility project, was designing the logo for Lexus. I also got to design the backlit dealer signage and the Lexus word. Doing the Toyota Motorsports logo and graphics scheme, the Kawasaki green, Yamaha yellow and blue color schemes, plus working with Herb Fishel (GM Motorsport director), to design the Buick 6 logo and the Buick Grand National were all highlights on this great ride I've been on for the last forty years.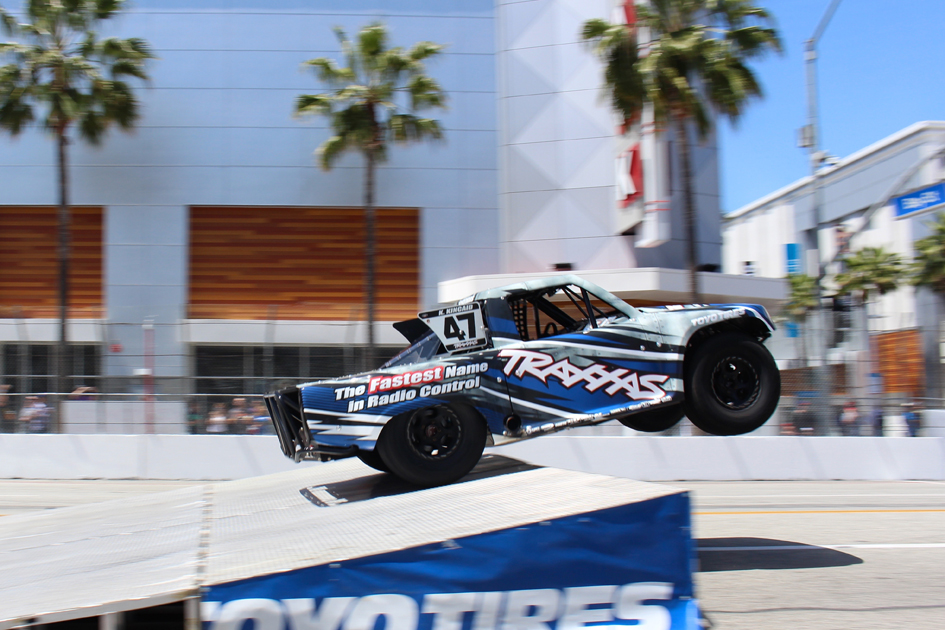 JG: What keeps you busy when you aren't working on the TGPLB?
MS: I have some race teams I do graphic design and decals for, as well as work for Yamaha, Toyota, and some motorcycle accessories I am designing. I ride my Yamaha FJR sport-touring bike as often as possible with friends, usually from Toyota and the motorcycle industry. My wife and I adopted this fantastic little girl four years ago, who is now nine, and I try to spend time with her and my wife. I love to cook, and spend time at home with the family.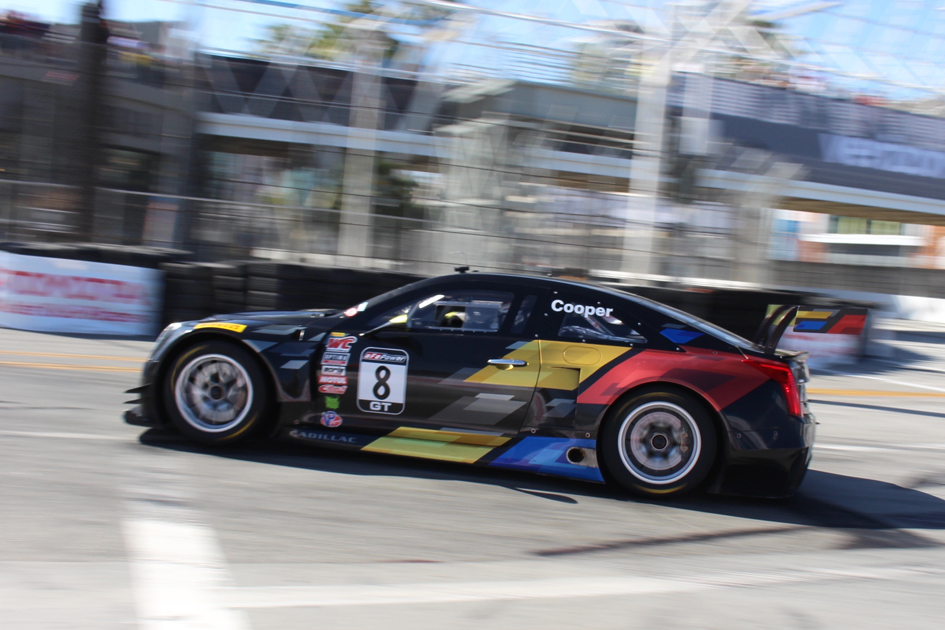 JG: Is there any mountain you still have yet to climb? Is there a special project or challenge that you would like to take on that you haven't already conquered?
MS: I would like to be able to keep up with a couple of my fast friends on their motorcycles, but don't think mine are big enough for that, and I would rather live to see tomorrow. And I suppose when I slow down a notch, I would like to see if I can do some "fine art" and have a few shows. I know there is something inside me that would like to get out, but I just can't put my finger on it . . . yet!
Related Images: