Interview and images by John Grafman
Good things come in small packages. That could be the motto of Hot Wheels for the past 50 years. Celebrating that, along with the anniversary of the Camaro – one of the first in a long line of cars from Mattel, provides two perfectly good reason to showcase the talent in both companies' design departments.
The 2018 Camaro Hot Wheels 50th Anniversary Edition is the result of the decades long relationship. The full-size Chevy has 15 various touches that will entice those with found memories of their youth.
Tom Peters, Director for Chevrolet Performance Cars – Exteriors, the Designer responsible for Camaro and Corvette, gives us glimpse into his love affair with Hot Wheels.
___________________________________________________
AutoDesignO: You guys have been doing a collaboration for quite a while now?
Tom Peters: I think going all the way back to when I was 11 years old, or 8 years old maybe.
AutoDesignO: Yeah. How does it feel to be part of that heritage?
Tom Peters: You know, when you stop and think about it, it truly is amazing. And we have these discussions on occasion with designers or other folks … the magic of cars. You know… And there's something about them, if it's part of your blood, it carries through a lifetime. If that makes sense to you?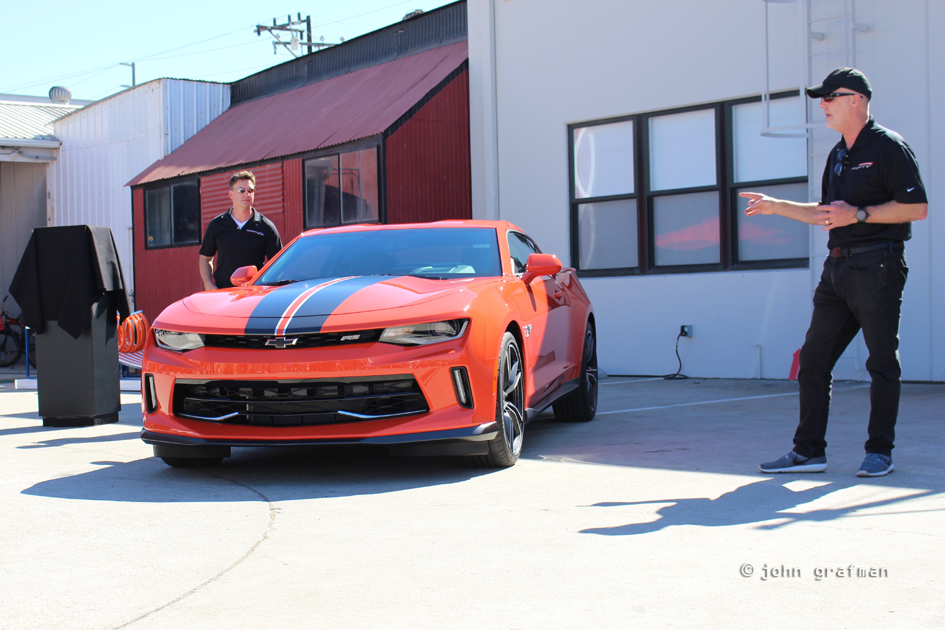 AutoDesignO: Yeah. It's like a good friend.
Tom Peters: It's a good friend. But it's not only a good friend. It's almost like … it's a life vehicle. When I do presentations on this, they say who is this old guy up there talking. I'll go back and give 'em some history of what inspired me as a kid, and how it got me through school, and then to the job and the cars I've worked on. You see this common thread when you lay out a PowerPoint. And it's like it hits ya. Because you think things happen randomly, or you make a decision, whatever. When you lay this out graphically, you see these common elements of things that happened. And then, the biggest common thing is just cool cars, like the Camaro.
I had a Hot Wheel Camaro. I was the oldest of five kids. All my cars were trashed by brothers and sisters and they're long gone (the cars). I remember seeing Hot Rod magazine, the drawings for them by Harry Bradley and some other folks who did early ones. And then, when the real cars came out … like the first Camaro, '69 Camaro … that planted a further seed. And I would have never thought 30 years later, I'd be actually designing them, in clay, drawing them, and have a wonderful team. Really, I worked on several Camaros that are in the garage there, and the studios were fortunate enough to [also]. But, I was involved with the design team that bought it back fifth generation, and that was an amazing experience.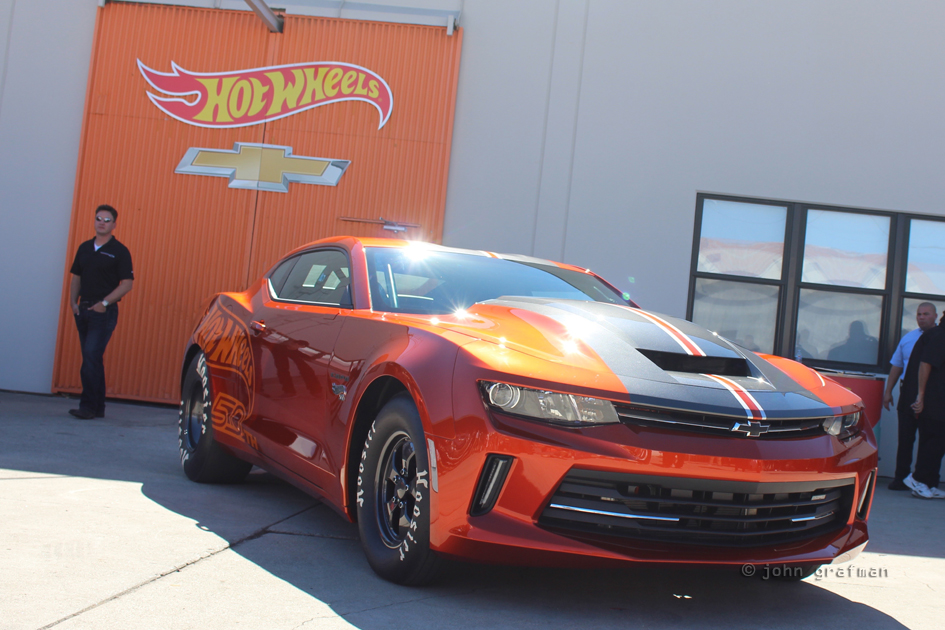 So, see, this is like the second gen. And getting involved with Hot Wheels, to your point, goes right back to when I was … I think in '67, I was about 11 or 12, and bought those cars and there's direct correlation, if that makes sense to you?
AutoDesignO: It does.
Tom Peters: It's true. It's true.
AutoDesignO: And in the Hot Wheels products, because they have the liberty of doing things that actual automotive manufacturers can't do … does that push you a little further, because of seeing that creativity that comes out of toys?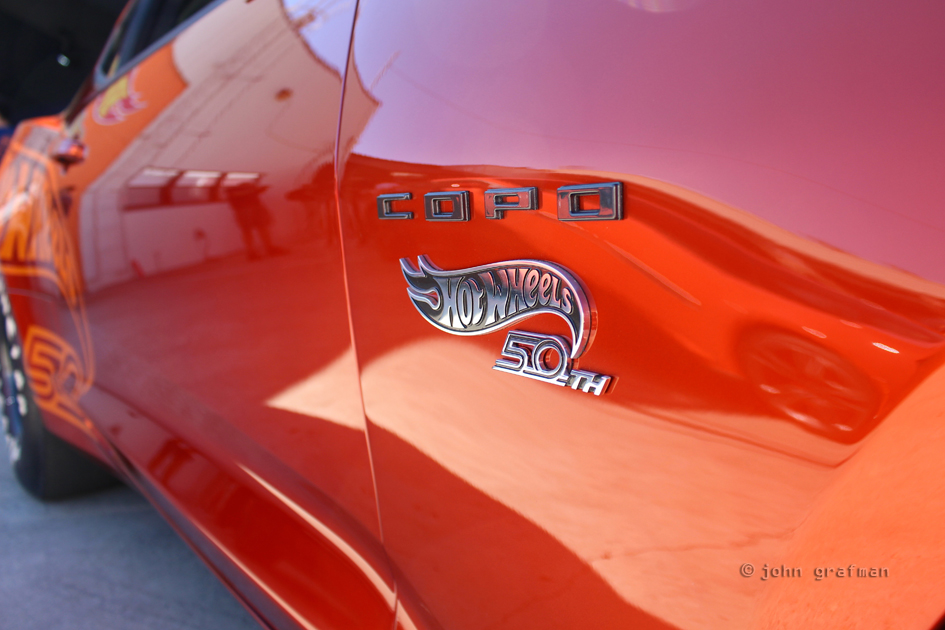 Tom Peters: Absolutely. In fact I would tell you, we have one of our designers in studio now. His name is Casey Swanseger, and he actually came from Hasbro. He did the Nerf guns and wonderful stuff. That, I think toys … but I also say not only just car toys but say aircraft. I think what it is is they're tactile, they're three dimensional, you can study the form, the hoods open up, you understand the mechanics of them. Models is another one. You don't realize … they're just fun to do and you like 'em. You don't know what's happening in your brain. But, it sets up a catalyst for all sorts of creativity. And I think when you see the freedom in toys … I'm witness to this, you see direct effect on vehicles like this. I mean, Adam [Barry] works for me. Super passionate designer.
And it's really his impetus to get going with a Hot Wheel version of Camaro, starting with the blue one, and then he's responsible for this package here. And he's that good. It comes from the heart. It's a combination of thinking out all the parts you can use and giving it balanced business taste, but it comes from the heart first and foremost. And it ties right in with the overall design of the car, basically. And I think that's what resonates with people in a timeless way.
Save
Save
SaveSave
SaveSave
SaveSave
SaveSave
SaveSave
SaveSave
SaveSave
SaveSave
Related Images: