Article and images by John Grafman
Ah, the good life!
How often can one explore the very best automotive works of art in the middle of what's one of the most upscale streets in all the land? Actually, each and every Father's Day the Rodeo Drive Concours D' Elegance in Beverly Hills, California. The 2016 festival again brings out outstanding classics, sports cars, and insane luxury machines.
The summertime heat is pushing the mercury into uncharted territory, as Southern California continues soak up the sun. Yet, as toasty as it is, the cars on display are hotter.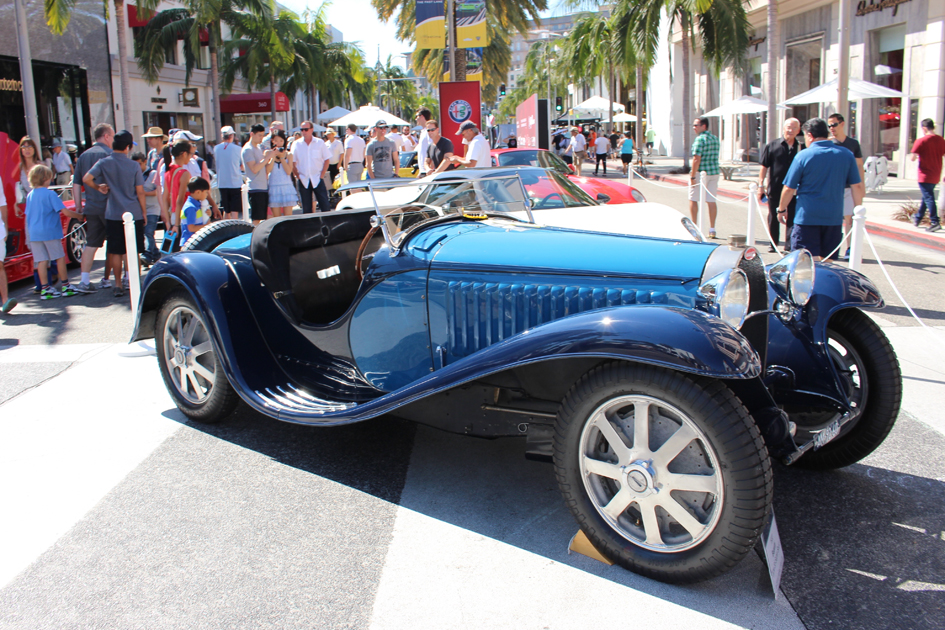 This Concours is unusual in that anyone can attend absolutely free. So, you could say that you actually get more than what you pay for in Beverly Hills!
From little Santa Monica Boulevard to Wilshire Boulevard, you can't walk down Rodeo Drive without tripping on the likes of a Bill Noon's 1969 Lamborghini Muira S, or the stunning custom '34 Aquarius built by Rick Dore for James Hetfeild (of Metallica fame).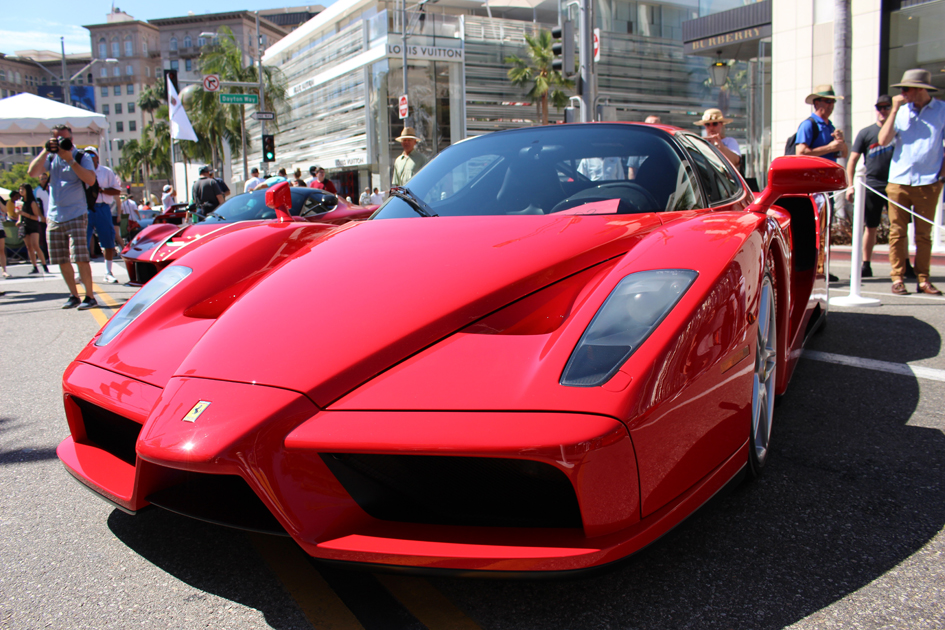 At the 23rd annual event, there really is something for everyone to fall in love with. And, with nearly 100 years of cars on display, this is a living history of automotive design. Additionally, displaying the cars outside allows attendees to enjoy the forms, and how natural light reflects off of each fender, hood, and dazzling bit of chrome.
A few of the stand outs, if that's possible in such an impressive field, include the Petersen Automotive Museum's 1957 Jaguar XKSS, the Rolls-Royce Silver Cloud III of Michael Shannon, and the 2008 Alfa Romeo 8C of Russell Steiner. A similar Alfa sold just a few weeks afterwards at the Auctions America Santa Monica affair for roughly $300K. Russell's car, like the rest, are close enough for anyone passing by to fog the mirrors, should they wish.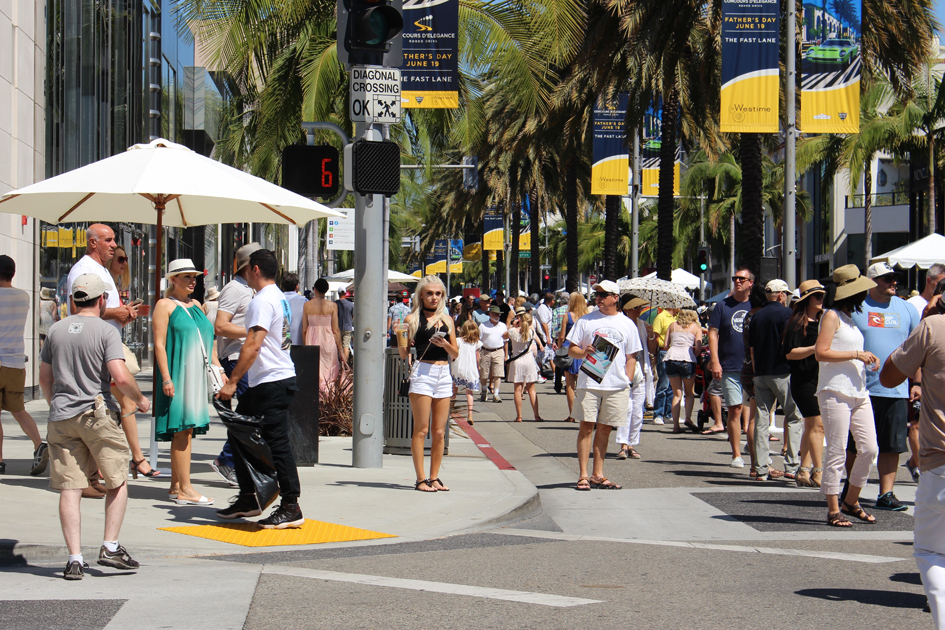 Other tasty treats lining Rodeo are the 1961 Mercedes-Benz 190SL Roadster from James Huey, 1936 Bugatti Type 57 Cabriolet by Graber courtesy of Lillian Quon McCain, and 1968 Toyota GT2000 by Mike Malamut from his impressive collection in Thousand Oaks.
Oh sure, there's also a '37 Packard Towncar by Brewster, as well as a 1958 Packard "Rita Hayworth" Sportster Kustom. And, scattered about are a nice assortment of Cadillacs, like a 1931 Fleetwood Sport Phaeton, a 1949 Series 62 Convertible, a '53 Eldorado Convertible, and even a 1958 Eldorado Biarritz Convertible.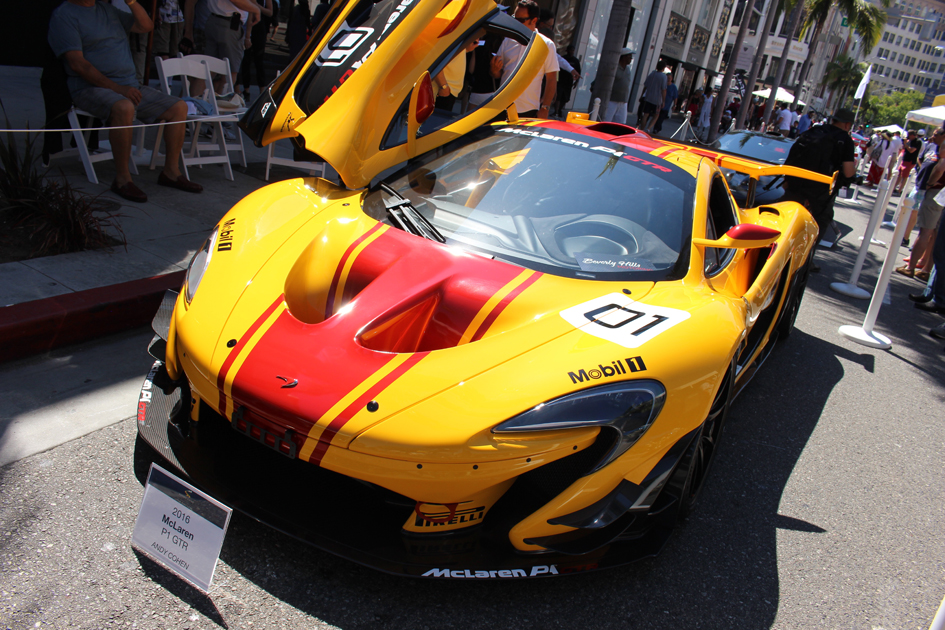 The distinguished marques range from Aston Martin, Austin-Healey, and Buick, to Saleen, Shelby, Stutz, and Swallow-Doretti. Of course, no self-respecting auto event would be complete without a selection of Chevy Corvettes, Ferraris, Lamborghinis, McLarens, Maseratis, and Porsches.
With an unbelievable breadth of sports cars, the theme of "In The Fast Lane" is more than a little appropriate. Sadly, most coming to Beverly Hills on this Sunday will have to imagine just what these machines are capable of.
The allure of each car is readily apparent, and the vast majority of these gracing the swanky shopping district could be museum pieces. This brief look back over the decades of automotive products reminds us that regardless of what technology or propulsion comes or goes over time, beauty never goes out of style.
Related Images: