Images by John Grafman
REDS is a space, a space that became a car. A space for living our lives happily, while around us dense traffic crawls between suffocating glass towers. REDS is the alpha prototype of a new kind of EV that introduces a new visual language for cars. REDS is a 2.97 m long city car built around a multi-layered, design-led space-use analysis. It represents a different interpretation of volume in an automobile – made possible thanks to the mechanical layout of an EV – which has shaped its interior and from that the external architecture. The car is conceived and crafted to get the most out of life in Chinese mega-cities, where a car is not in movement 90% of the time. This means giving import to the dynamic lifestyle opportunities that are possible in this kind of EV – especially when it's stationary.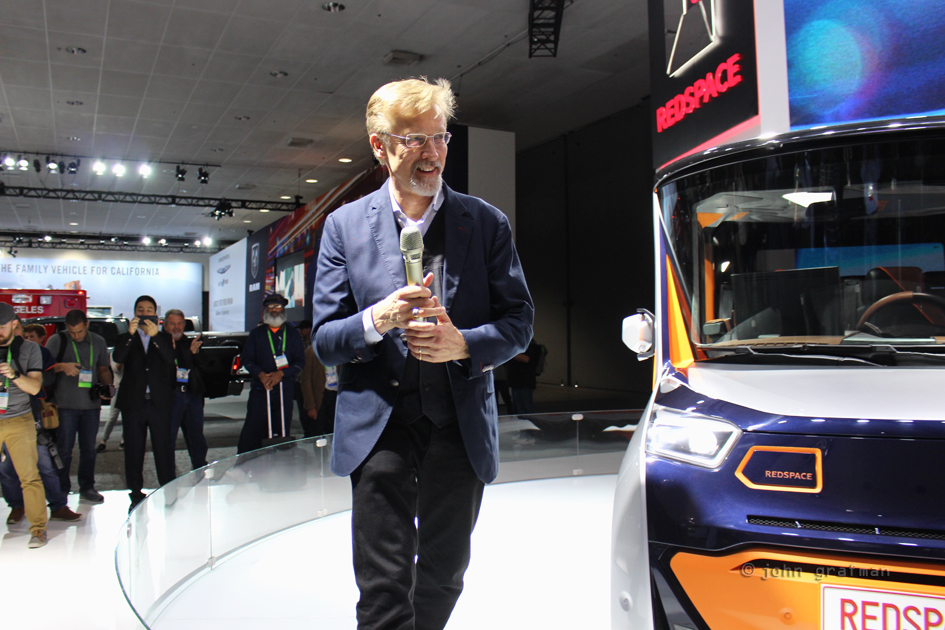 REDS is a project developed by Chris Bangle and his team for CHTC (China Hi-Tech Group Corporation). It is not a concept car, a research program or a design exercise for an indefinite future: instead it is the first phase of a program with the aim to start manufacturing in the near term. If space was the final frontier, then the challenge today is in making it the primary selling point of a sub-three-meter car. A key to REDS success comes from understanding that if an electric vehicle is to function in new ways, it cannot be designed using the visual language of traditional cars. "REDS breaks away from conventions. We are entering a fourth age of car design, but designers are hesitant because of the fear of doing things differently. This car is, for me, the demonstration that we can have something that is extremely emotional with immediate appeal, and at the same time highly functional and intellectually engaging" says Chris Bangle.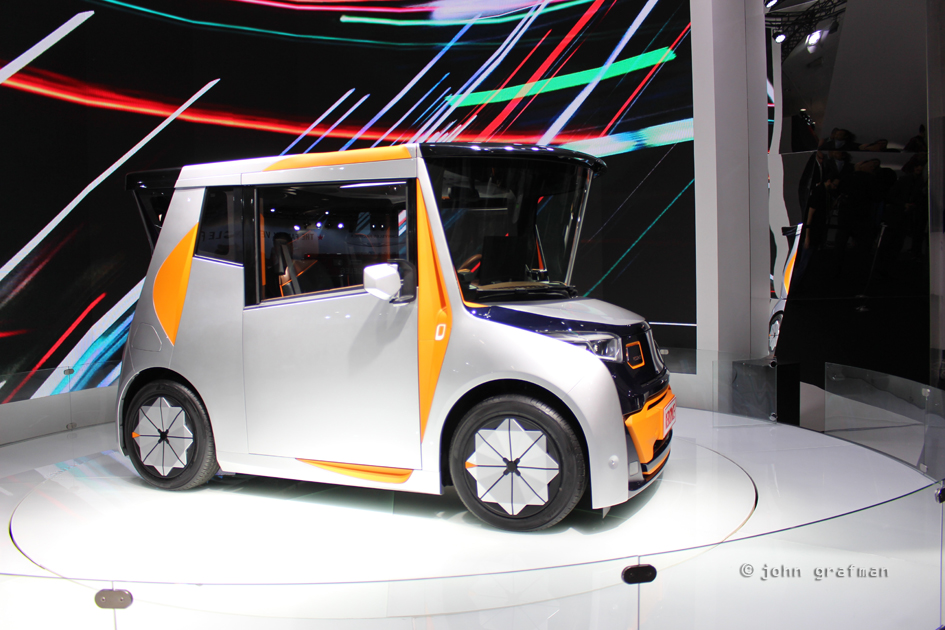 The choice of Los Angeles for REDS' worldwide premiere came up during the development phase. "We want to know what people think about REDS and its evolution. Californians are opinion leaders in the future of mobility: this is why we present here real solutions for the real world", says Mr. WANG Jiangan, Assistant President of CHTC Group, Chairman of CHTC Motor.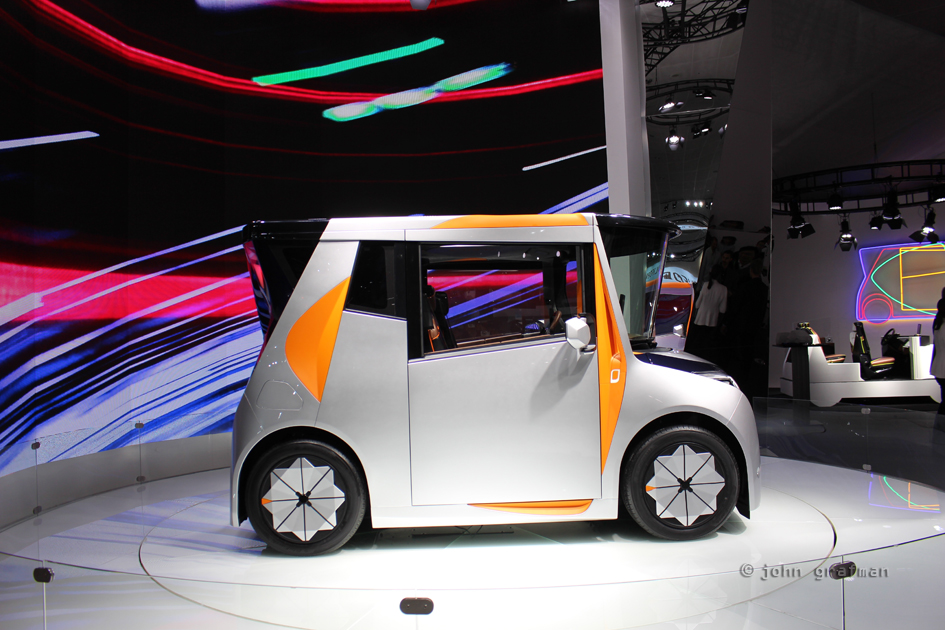 REDS stands for enjoyment, whether the car is parked or driving. Its shape immediately inspires a smile: at first glance the side view recalls a child's drawing of a car. However, REDS' simple and fun design performs the complex feat of integrating the radical negative windshield and zerotumblehome greenhouse into a familiar image. The complete form of the car reveals a unique figure-8 silhouette, huge side windows, and the Cartesian doors that open on a unexpectedly wide internal space. "We've created a new design language that is at once friendly and immediate, but at the same time subtle, ambiguous, and textually layered. This gives REDS character, the kind you will enjoy looking at for many years", says Chris Bangle.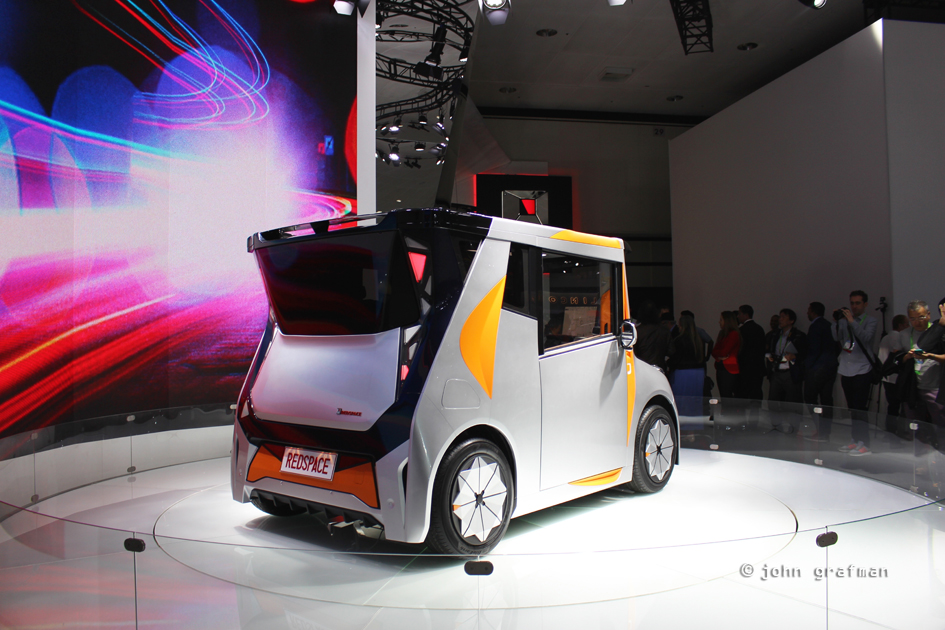 Built in Turin (Italy) as a fully functional running prototype, REDS is full of innovation. Slightly longer than a Smart Fortwo but with a smaller turning radius, it can seat four adults when moving and five when stopped; it has space for one or two suitcases depending on configuration, and has a rotatable driver's seat – even with the doors closed. Engineered to have best-in-class 0-50 km/h acceleration, REDS smoothly moves in traffic; it has a planned range at the top of its class supported by the largest solar panel roof in its category, as well as excellent crash test results thanks to the aluminum space frame surrounding the batteries. REDS welcomes the driver and passengers to a safe, technologically advanced, and emotionally engaging environment: when stopped it becomes a multi-functional, interconnected working space (helped by a drop down table in development); the quiet venue for a meeting or a presentation; or a place to truly relax while enjoying a film with friends on its 17'' screen. It can be the alter ego of an urban mom that can rely on its flexibility at all times during the day. "It's about time we made a car that not only has a wraparound love seat but is also best-in-class for diaper changing", says Chris (see Highlights Doc for complete overview on innovations).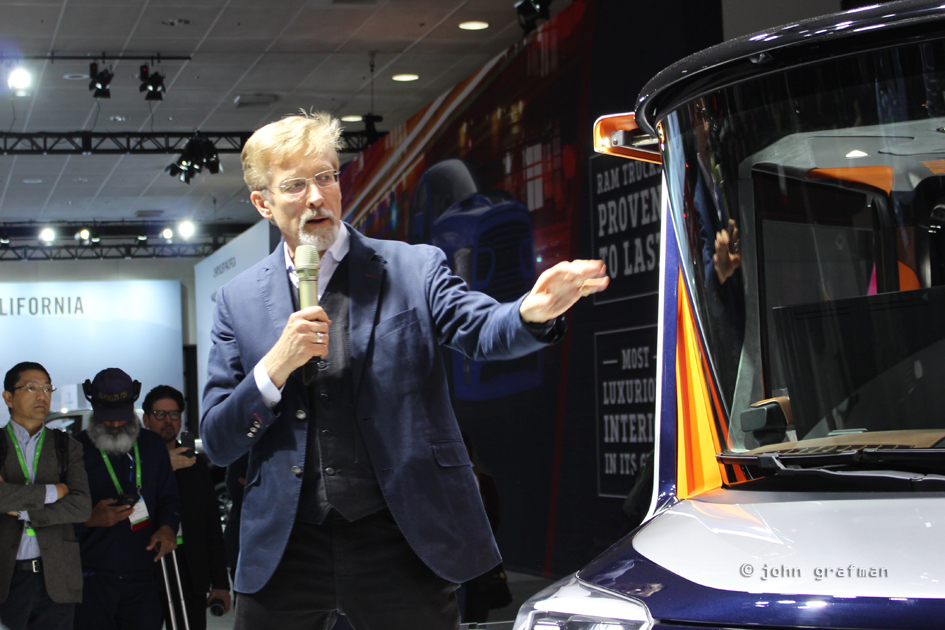 THE BACKGROUND AND THE NEXT STEPS
In 2014 CHTC asked Chris Bangle Associates (CBA) to lead a series of workshops on the future of EVs in China's megacities. CHTC operates – among their various sectors of activities – as a commercial vehicle manufacturer, owns subsidiaries in both China and Europe, and is today one of the main EV truck manufacturers in China. The workshops with Chris Bangle and his team focused particularly on the real time construction of full-scale models that explored the idea of space in an electric car. With this experience, in 2016, CHTC started developing REDS for production with CBA providing the design. CHTC also registered a new company in China––REDSPACE––to be the home of REDS. After the premiere in Los Angeles the car will go through testing, and REDSPACE will develop and finalize production plans and sites as well the suppliers network.
REDS INNOVATIONS HIGHLIGHTS
Dimensions: Length: 2977 Cm | Width: 1663 Cm | Height: 1759 Cm | Wheelbase: 1441 Cm |
Inside
Full 4 seater – 5 adults when parked
The two full front seats with their integrated seat belts are not placed symmetrically but side by side
Driver's seat is able to rotate to a reverse position, with doors shut. In reverse position the drivers seat covers the driving controls, that folds up on the dashboard
Front passenger seat in commanding view, foot massage in separate foot area from driver's one, travel of passenger seat 50% more than in normal cars
ISOFIX-anchor on front passenger seat with range of positions that puts the baby seat within easy reach for driver and rear passenger
Small jump seat that folds down across cargo well, allowing a 5th person to sit in the car when it is stationary and that opens up a luggage space for a suitcase when folded New interior layout promote a socializing atmosphere around working, chatting, watching films or playing video games
Pop up 17-inch screen, which retracts to 1/3 when driving. Allows navigation and driving-related information but does not interfere with sightlines. It is operated via a second, smaller touch screen with a sliding metal mask that guides the driver's fingers and reduces the need to take one's eyes off the road
Engineered for a drop down table from the roof liner
REDS is the first car that can actually claim to have a wrap around rear love seat
Luggage storage: a trolley in the trunk and a second one in the cockpit. The space behind the rear seat can hold a folding stroller while next to it a large suitcase will drop in at the same time.
Driver's door has an armrest that is also a purse-bin
The air outlets in the instrument panel swivel 180 degrees to help defrost the windshield,
Drop down tailgate seat to keep the groceries from falling out or to sit on when you change your shoes.
Outside
Dramatic new design language
Negative front wind shield and zero tumblehome (the interior is in the shadow of its roof to reduce heat cons)
Roofline larger than cars that are a meter longer than REDS, therefore larger solar panel of any other small car
Half moon window
Cartesian doors system, that bring the roof with the doors when opening, giving an extra 20 cm protection against rain
Three wings for air guidance: front roof, rear roof and A pillars
Aerodynamics: similar to small delivery van or SUV
Technical information
Top electronic on-board driving systems
Impact zone: excellent crash performances
Passive safety and active safety are at highest performances, but besides that this car is also able to communicate a Sense of security
Suspension system designed by Italian racing engineers
Fully electric vehicle with a rear wheel drive
Target range is at top of class
Target acceleration 0-50 km/h, best in
Save
Save
SaveSave
SaveSaveSaveSave
SaveSave
SaveSave
Related Images: