While Automobili Lamborghini continues the celebrations of its 60th anniversary all around the globe, Lamborghini Paris, represented by LS Group, invited more than 200 people to the heart of France's capital on 19 September for an exclusive event around mixing the passions of two worlds: automotive and fashion.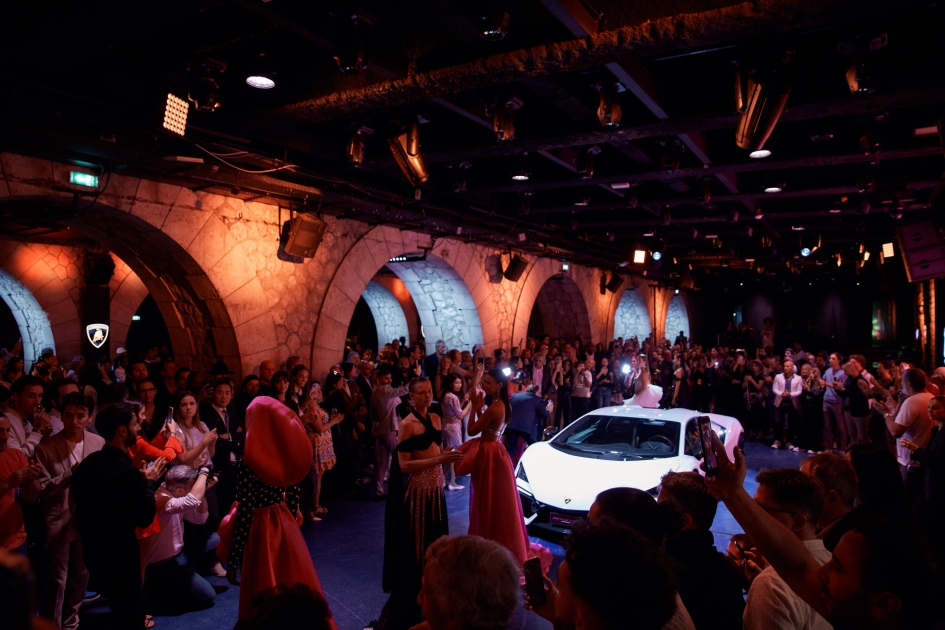 The guests were able to discover the design evolution of the brand's V12 range through seven iconic models including the Lamborghini 350 GT; the Miura – the first true Supercar; and the Countach, a game changer at its launch in 1974. The Lamborghini Diablo, Murciélago and Aventador rounded off the V12 line-up. Lamborghini Paris also took the opportunity to present the Lamborghini Revuelto[1] for the first time to the Parisian guests: the first super sports V12 hybrid plug-in HPEV (High Performance Electrified Vehicle), and a new paradigm for super sports cars.
A few days before the opening of Fashion Week, Lamborghini Paris chose to link the celebration of the brand's 60th anniversary with the world of couture in the purest Parisian tradition, creating a Lamborghini runway. Lamborghini Paris called on designer Dylan Parienty to create an exclusive Haute Couture collection, the last piece of which, a true work of art, will pay homage to Lamborghini's 60th anniversary. With its white color, this creation recalls the color of the Revuelto, Bianco Sideralis. This dress perfectly represents the synergy between fashion and super sports cars, with high attention to detail and the constant search for the best fit of colors and materials.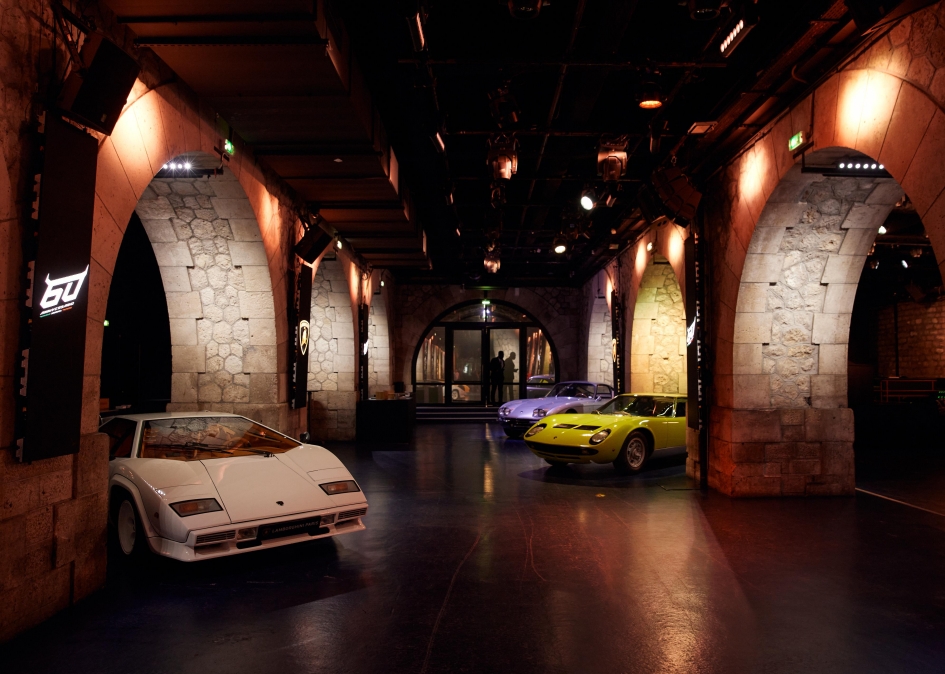 Two Worlds But The Same Passion
"In an ode to elegance, so dear to Parisian and Italian culture, we have chosen to celebrate the different expressions of art found in the alchemy between fashion and automobiles. Design, movement, couture, aesthetics: these two very close universes claim artisanal know-how across these disciplines. This is how this dream of a fashion show was born," said Edouard Schumacher, President of LS Group.
Lamborghini's own personalization and aesthetic program, Ad Personam, allows even the most demanding Lamborghini customer to release their creativity to configure the super sports car of their dreams. A vast assortment of samples includes a plentitude of exterior colors, interior upholsteries, finishes and details: all can be selected through the virtual configurator alongside a Lamborghini product specialist in a dealership's Ad Personam Studio, or explore in even further detail and complexity in the just re-opened Ad Personam Studio at the Sant'Agata Bolognese headquarters.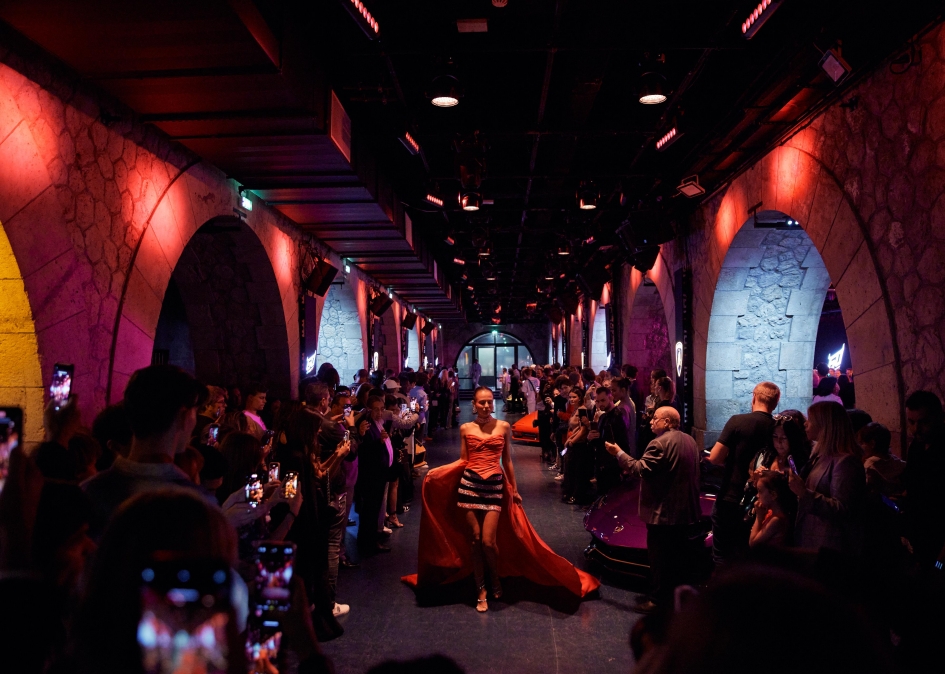 The Paris evening on the theme of elegance, near the Pont Alexandre III, ended with a musical celebration to the delight of guests. The venue's baroque architecture with extraordinary vaults, and stone walls created a unique atmosphere with special lighting. Its central location, close to the most iconic monuments of Paris and a view of the Tour Eiffel, created a unique atmosphere in which to enjoy the combined art forms of fashion, art, architecture and extraordinary automotive design and engineering.
– Posted by John Grafman
Related Images: