On a perfect Southern California Thursday afternoon, it's less than 24 hours before the long race weekend begins. Helio Castroneves, James Hinchcliffe, and Will Power will be battling it out on the streets of Long Beach. Castroneves is currently in the IMSA prototype series, while Hinchcliffe and Power are happy sticking with racing in IndyCar. Right now, all three are rather jovial and willing to answer a few questions on design, racing, and discussing the new Acura NSX. Being the race is now formally changing title sponsors, and the designation is the Acura Grand Prix of Long Beach, it's no surprise that the racers want to chat one-on-one about Honda's luxury performance brand's supercar. And, who are we to say no?
Article and images by John Grafman
Helio opens up, "In the car we have, you're gonna see the ultimate incredible design that the cars have. Not only that, the efficiency also when you mix it up with the Indy car as well, the amazing way that the engineer's able to build those cars, and able to go the street of Long Beach, and not only the street of Long Beach, but all those street course, road course."
"And in our case, we run six hours, 12 hours, 24 hours. So, when you combine all the technology, all the engineer together, you're getting the most out of it. The best brains in the world put it together in the machine. And I'm privileged and honored to be driving those incredible cars."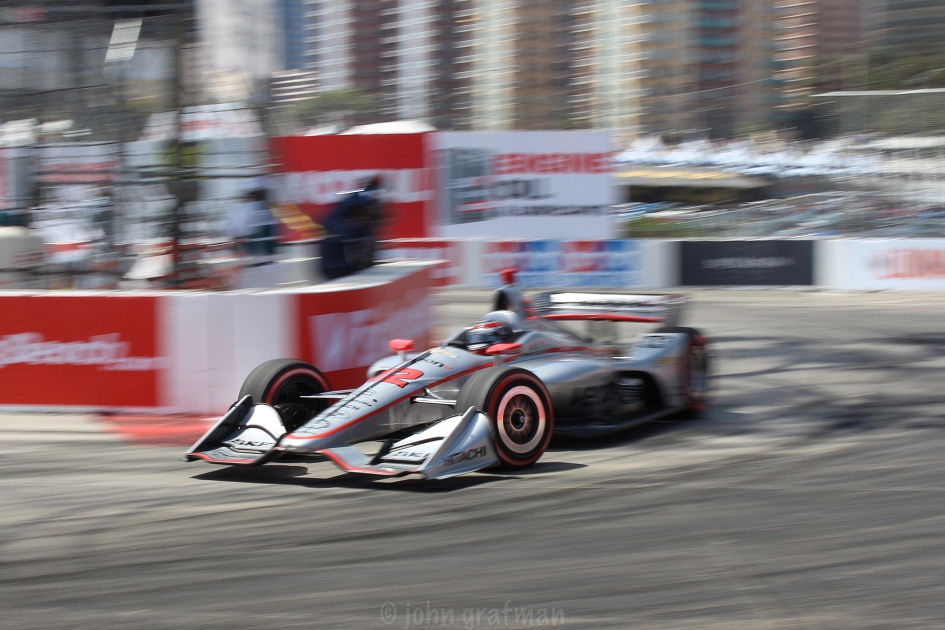 Regarding the relevance in design between racing and production vehicles, Will Power says, "Yeah, that's why manufacturers get involved. Chevrolet got involved. We run Chevy engines, and they wanted to develop a small displacement engine 2.2 liters with twin turbos, and that's what we went and developed, and developed the direct-injection."
When you look at a cool production car that they're selling as a sports car, they always add a rear wing!
But, when it comes to design on Indy cars, Power continues, "They learned some aerodynamical stuff obviously on cars, but the styling is not really something that they apply to their production cars."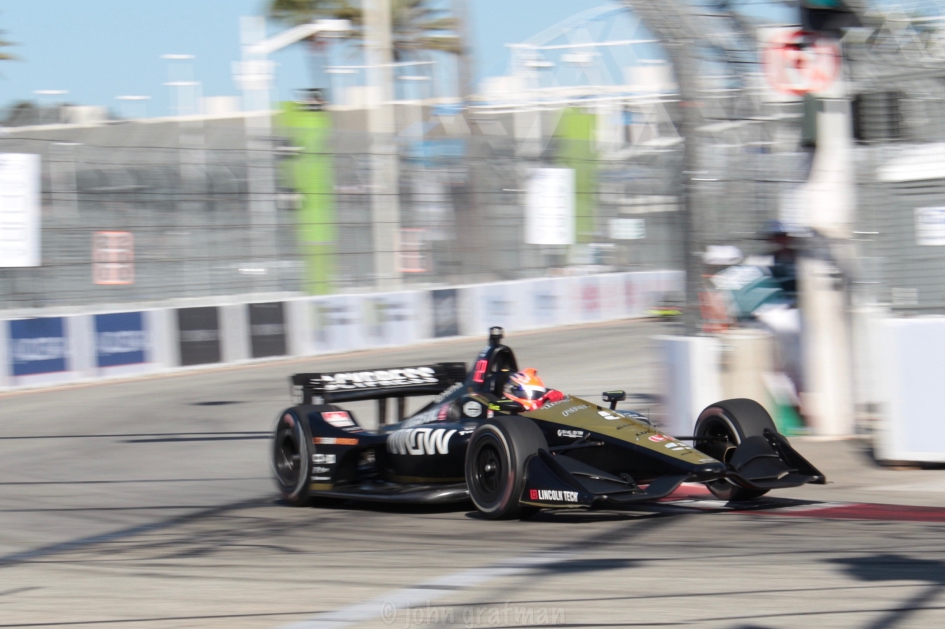 Will does admit it isn't entirely a black or white issue, and there is some connectivity, "Well, definitely rear wings and front spoiler-type things. I mean, when you look at a cool production car that they're selling as a sports car, they always add a rear wing. They add fenders and this other stuff, yeah."
James Hinchcliffe offers, "Well, I think in terms of styling, there's not a lot that comes out of an Indy car that goes into a production car. Obviously, a very different beast, being single seater Formula cars. But it's more the technology underneath, less what it looks like, more how it goes."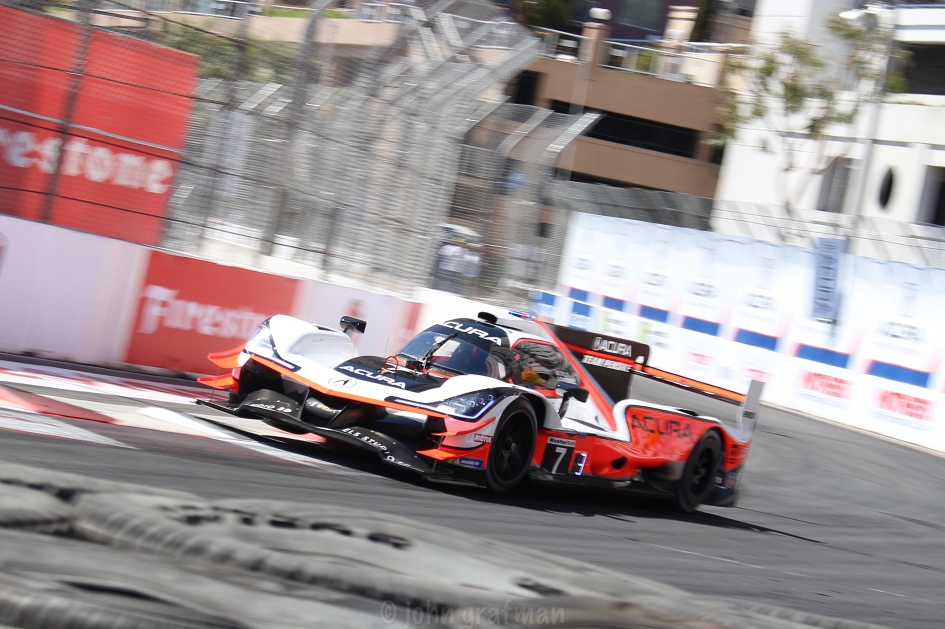 "A lot of the technology that you see in production road cars has been developed on racetracks, things like traction control, things like ABS. A lot of the things in the engines that help develop not only horsepower, but fuel efficiency has all actually been developed on the racetrack."
While it's exciting, and it's sport, and it's loud, and it's awesome to watch, there is a lot of work going on behind the scenes!
"What we're doing here, although it's exciting and it's sport and it's loud and it's awesome to watch, there is a lot of work going on behind the scenes to make it helpful for production cars."
When the conversation turns to the Acura NSX, both Helio Castroneves and James Hinchcliffe are seemingly on the same page.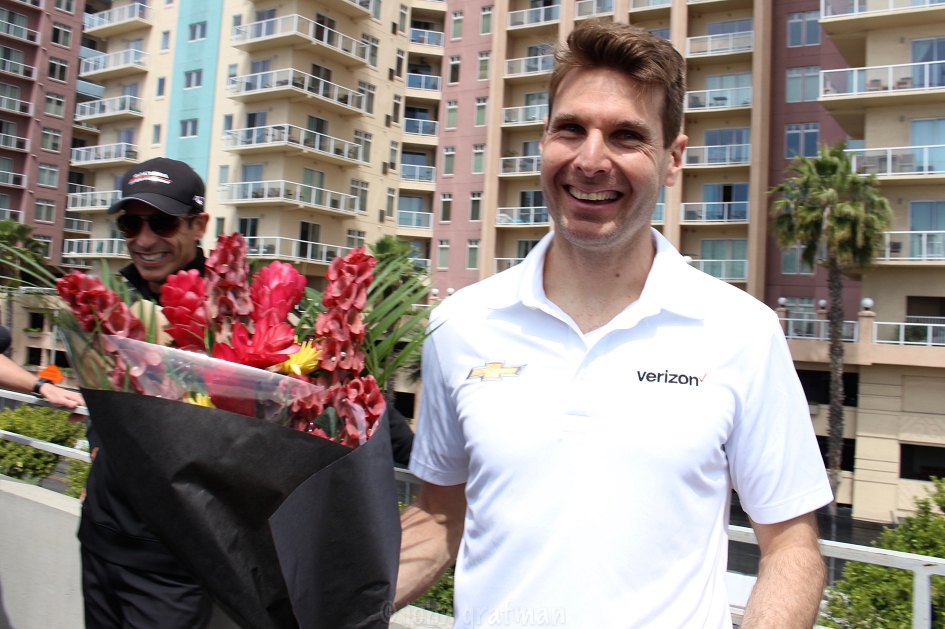 Helio starts off, "The NSX is one of the cars that I actually enjoy, because you have the look, you have the style, plus much more affordable than spending half-million to one million, or even three million dollars on a car. And, you can have all of it in one package. So, I really enjoy driving it. In fact, I wanna be giving people rides and I'm excited to just be behind those cars and able to do that."
Prodding further, on the Acura NSX, Helio tells us how user friendly is interior of the Acura NSX.
"Well, people don't realize, but the technology, it's gotta be in your hands, and everything is on the steering wheel, "says Castroneves. "Plus, it's not only about technology, but also comfort. And when you're talking about Acura, they're able to be thinking about even how the sound is inside the car, of music for example. So, people sometimes don't pay attention on this. But, I had a great class with one of the engineers talking about that, and that's why I mention, because some customers are not so much about speed, but wanna combine the package together. And that's the thing I'd like to mention. So, if you guys have an opportunity to check it out, I would totally recommend it."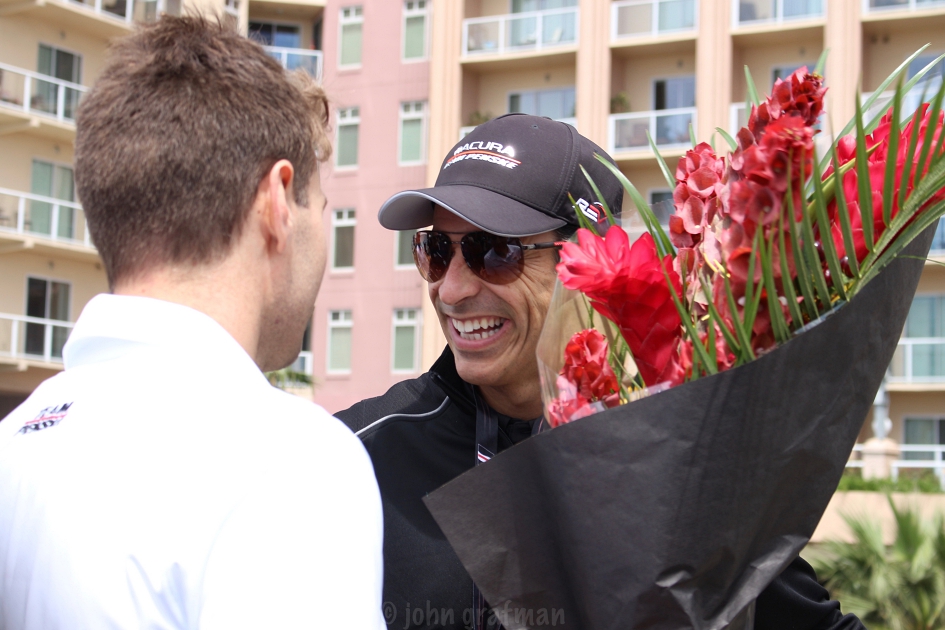 Hinchcliffe shares with us, "For me, the big one at the moment is the Acura NSX. I mean, that car is just so awesome. I loved the original one when it came out in the '90s, and the version 2.0 I think is just absolutely incredible."
It (the Acura NSX) can be a little understated even for being a supercar if you want it to be.
"For me, the hybrid technology is great. Just the general styling of it, it's a really, really attractive car," says James. "Sleek lines, a little sharper than some of the other sports cars that have been going lately. Not quite as sharp and angular as they've been in the past. It's kind of a nice happy balance."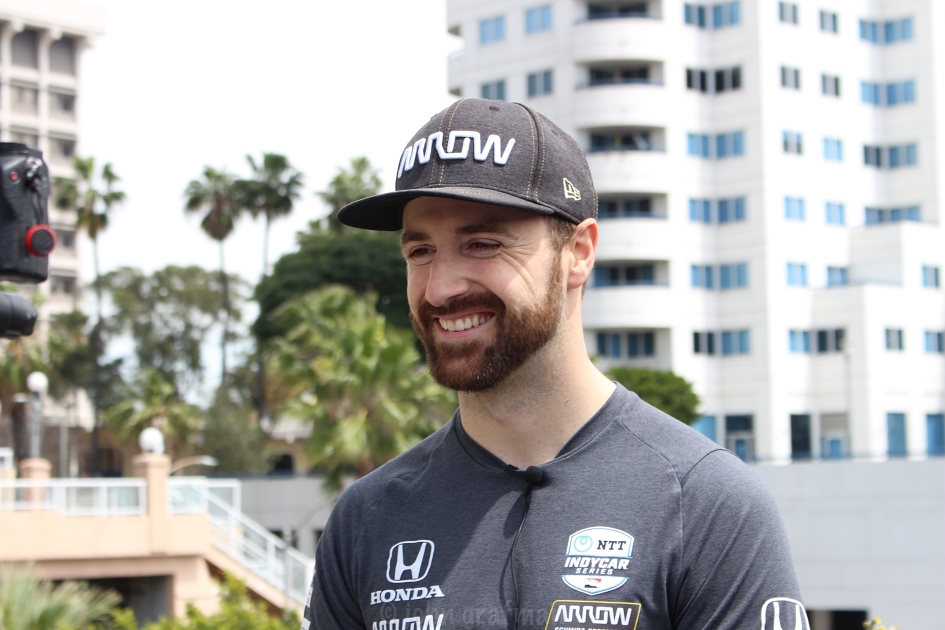 "It's one of those things, it can be a little understated even for being a supercar if you want it to be. Comfortable to drive, slow, at the speed limit through city streets. But if you get a chance to open it up on a racetrack, it's a race car for sure."
"Being here at the Acura Grand Prix Long Beach is a fitting place to be, considering that's one of my favorite cars. I wouldn't mind taking one of those for a swing around this place."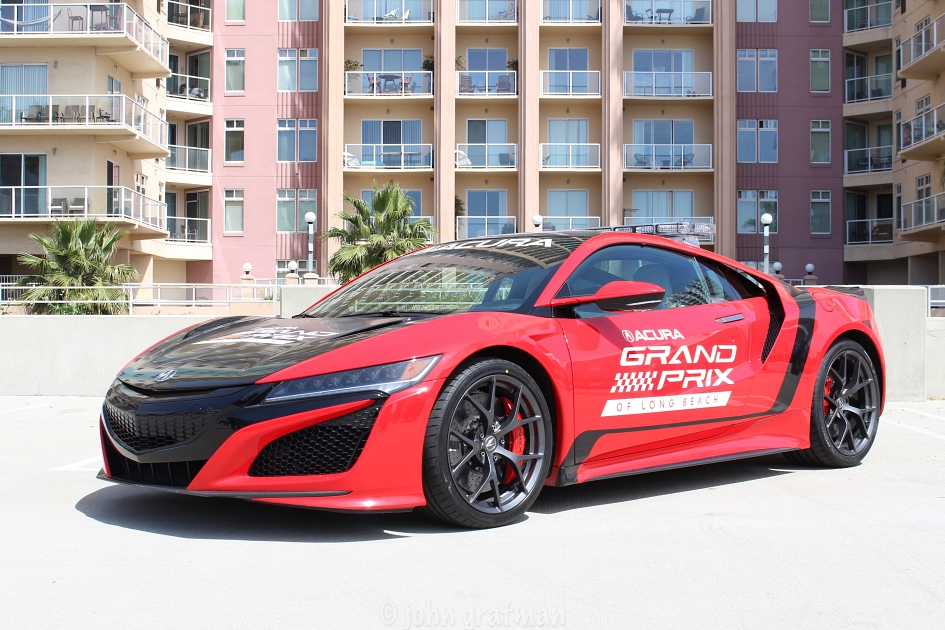 "Talk to Helio," is our suggestion.
Hinchcliffe quips, "Yeah, exactly!"
Related Images: