One of a Kind: Vehicles That Stand Alone
Designs might stand alone, but cars aren't made to stand still. These rolling sculptures of metal (and sometimes composites) capture the essence of style, but these aren't for everyone.
Rolling sculptures of metal capture the essence of style
This year, ArtCenter's annual Car Classic features unique, custom, specially built vehicles that will include early coachbuilt cars, custom hot rods and motorcycles. Also on display are concept cars, bespoke supercars, and specially modified vehicles from all eras—classic to modern to concept— that represent the finest examples of original automotive design.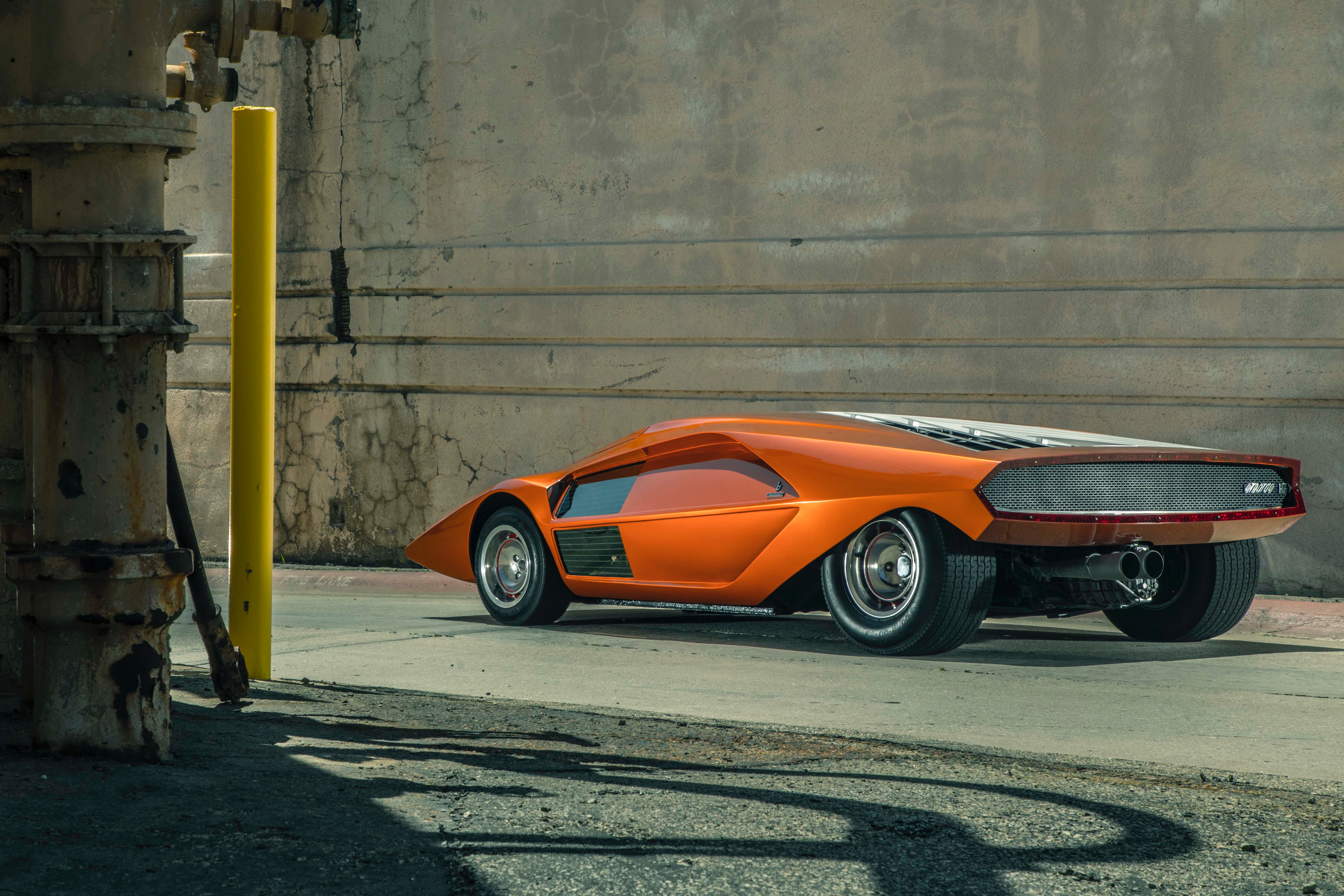 Get up close and personal with rare automobiles, motorcycles and stunning concept cars. This is a chance to meet with some of the innovative designers who brought these visions to life.
Special guests lined-up for the event include CadZZilla designer Larry Erickson (BS 83), automobile designer and Overhaulin' host Chip Foose (BS 90). General Motors' vice president Mike Simcoe. Plus, automobile designer Freeman Thomas (BS 83), and automotive photographer and filmmaker Jeff Zwart (BFA 79).
Emcees – Ed Justice Jr., president and CEO, Justice Brothers, Inc. and co-host, Motor Trend Radio, Dave Kunz, automobile reporter, KABC-TV Channel 7 Los Angeles, Barry J. Meguiar, president and CEO, Meguiar's Inc. and host, Car Crazy Radio
All this, plus more than two dozen judges representing a veritable "who's who" of well-known designers, influencers and collectors in the world of transportation.
Hear the stories behind some of the most iconic vehicles of our time
Attendees will hear the stories behind some of the most iconic vehicles of our time and have the opportunity to tour ArtCenter's design studios, 3D rapid prototyping facilities and galleries.
This annual tradition brings together a vast assortment of automotive design professionals. A large percentage of those working within the industry today are alumni from this revered institution. This is a who's-who of the auto design world.
SUNDAY, OCTOBER 20 ARTCENTER COLLEGE OF DESIGN PASADENA, CALIFORNIA
FOR MORE INFORMATION
artcenter.edu/carclassic carclassic@artcenter.edu 626 396-2304
ArtCenter is still accepting exhibitor submissions. If your vehicle fits our theme and stands out as "one of a kind," please complete an exhibitor application.
Last year's coverage of the ArtCenter Car Classic
@artcenteredu #artcenteredu #carclassic
Related Images: