Article and photos by John Grafman
All is silent, dark, and cold. This isn't my idea of the beach or racing. However, at 6AM this is what the Long Beach Grand Prix looks like. It's a sort of sinister, calm before the storm appearance. The coastal morning haze clinging to the shoreline looks imposing, as do the ever-present security officers. No one gets in without credentials. In just a couple hours this foreboding calmness turns into the eighth wonder of the world.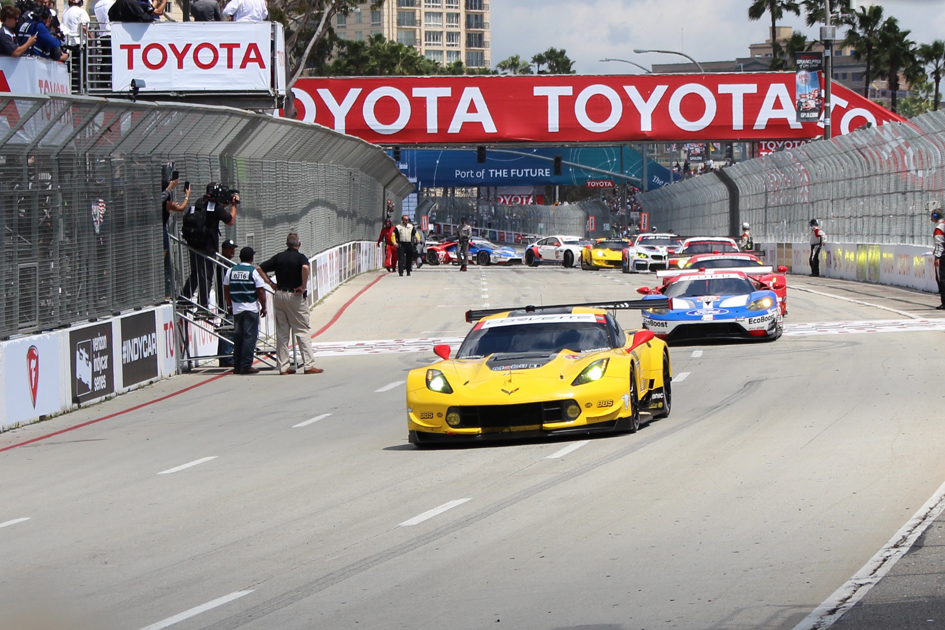 The racing spectacle itself, which takes a backseat to none, is almost academic for anyone that's been here before. The best of the best in IndyCar, the Pirelli World Challenge, and IMSA dazzle tens of thousand residing in the bleachers and hovering about the track. Additionally, the Stadium Super Truck series, Drifting, along with this year's vintage Can-Am race inject more bang for the buck. Rounding out the three-days of colorful festivities are wild concerts, lifestyle exhibits, food, drinks, and an unbelievable sea of fascinating attendees. In other words, there's never a dull moment at the Grand Prix at Long Beach.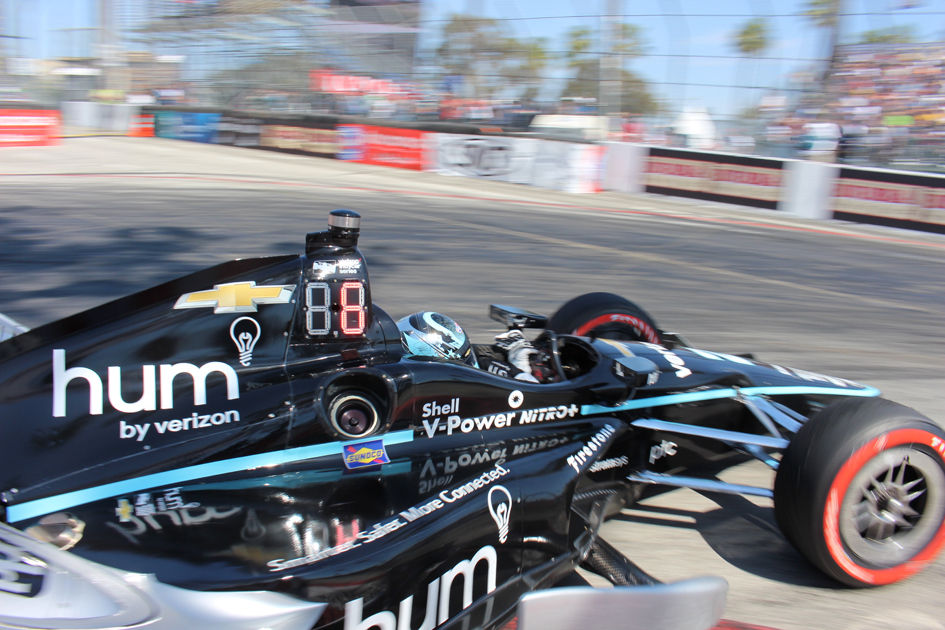 On the other hand, newbies are engulfed by an Alice In Wonderland experience. The endless stream of colors, sounds, smells, and blazingly fast racing coupled with a hint of danger is like a motorsports version of a Timothy Leary acid trip.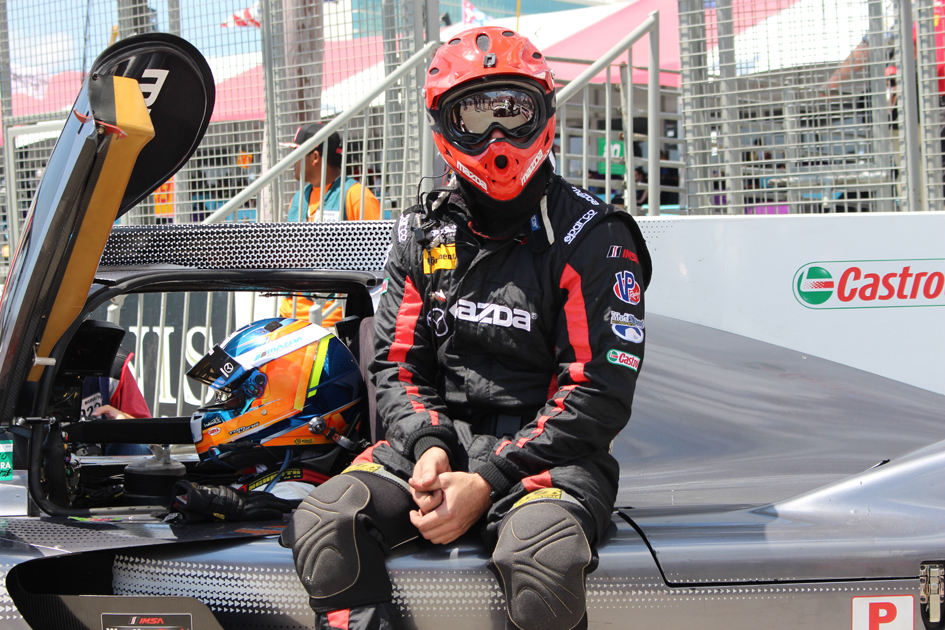 Nearly lost in all of the explosive noise and lightening fast action is the purposeful designs of scores of race cars. It's almost a shame that these fine machines have to take the track knowing in one's heart of hearts that some won't make it back alive, or at least not in the same concours condition in which those left the starting grid.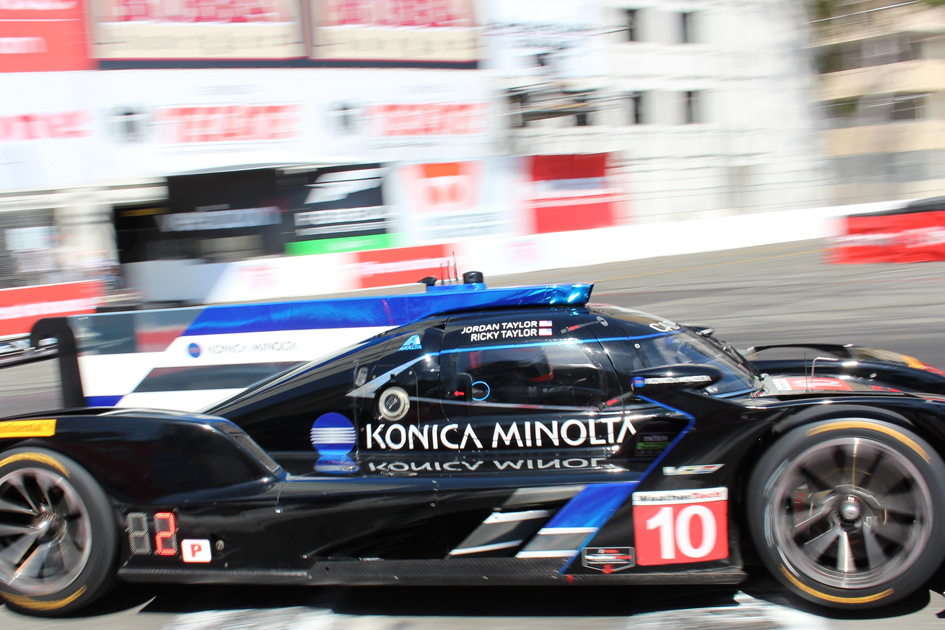 The World Challenge and the IMSA series offer various race cars that most everyday drivers can relate to in one way or another. A Porsche, Ferrari, or Aston Martin, while exotic, is not unfamiliar territory to those that live in a major metropolitan area. Of course, the cars on the streets of Long Beach that are commandeered for 1.968 mile, 11-turn race course are not exactly the same as you can find in the dealerships in nearby Beverly Hills. But, these do bare a closer resemblance to actual consumer products than those say found in NASCAR.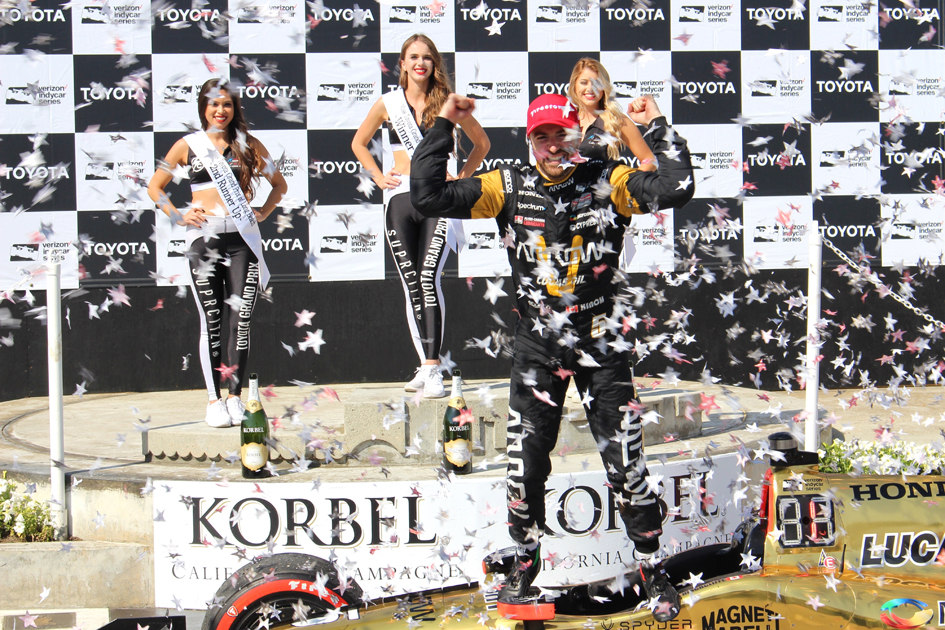 At the other end of the spectrum, Indy and Can-Am cars are like something from another world. Every millimeter of these cars are developed with one single purpose in mind, winning races. Design, engineering, materials, and construction all merge to form a perfect union of aerodynamics and downforce.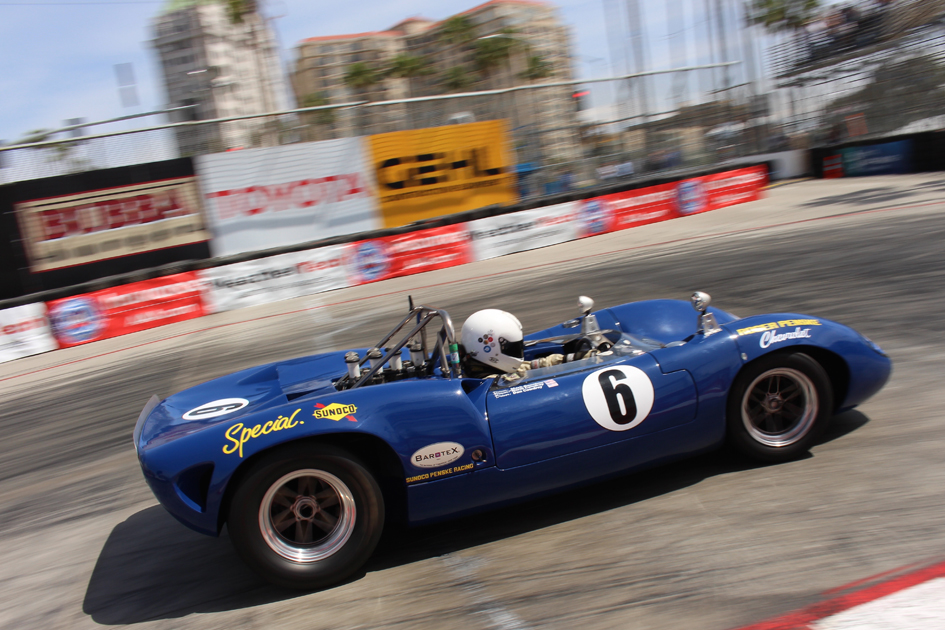 One aspect that connects all racing series is speed, and lots of it. The credentialed media enjoys what Billy Idol (one of the featured performers) might aptly describe as a whiplash smile. Pressing close to the barriers when racers are passing just a few feet away at a buck sixty or better, photographers should have their heads mounted on a swivel to catch the fast pace of the action.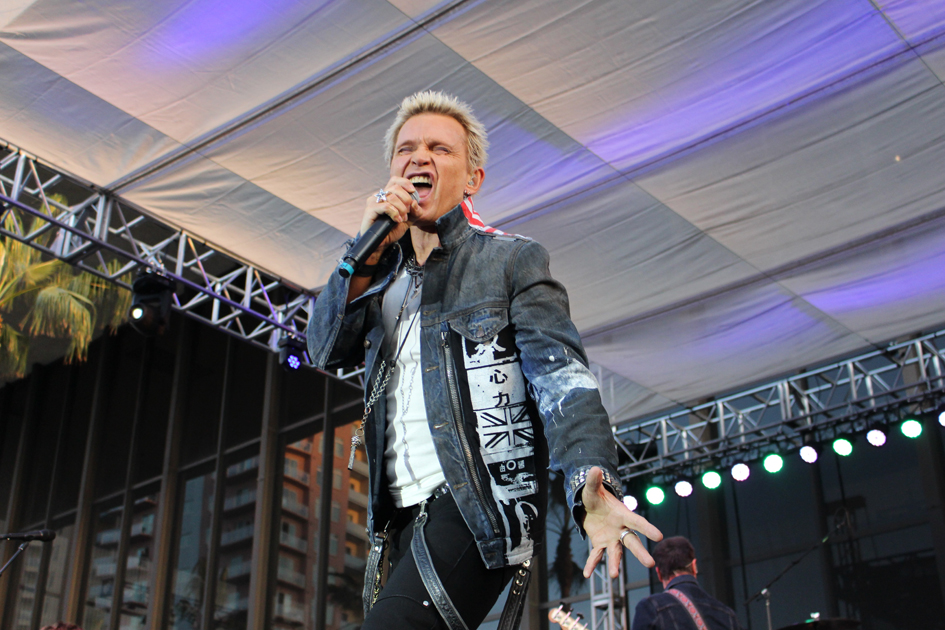 This begs the question, in design, what does one absorb in just a blink? Within a fraction of second, is it possible to get a sense of style? Does the brain pick up on anything at all, and if so, what is it? Giant wings, diffusors, massive tires and wheels, or low-slung bodies with only a hint of a windscreen; do any of these even register on our grey matter?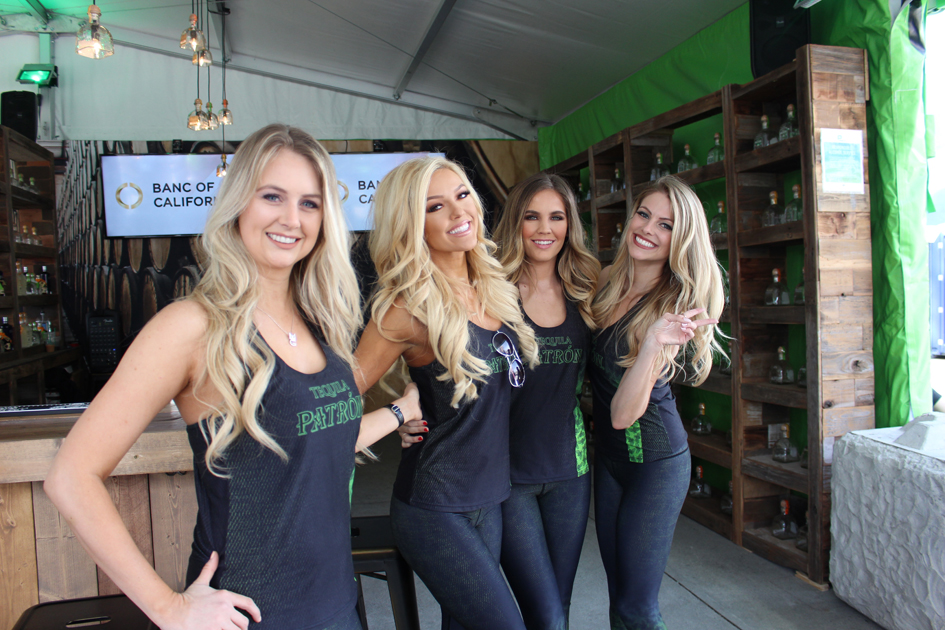 The real answer to that question is an honest – sometimes! And, let's face facts; it's hard to absorb that entire visual information lap after lap. The human brain is amazingly fast, yet it's hard to keep up with all of this like an IBM Watson supercomputer. Ask any fan attending the Grand Prix and they will probably say the same thing. Nevertheless, they are having the time of their lives trying!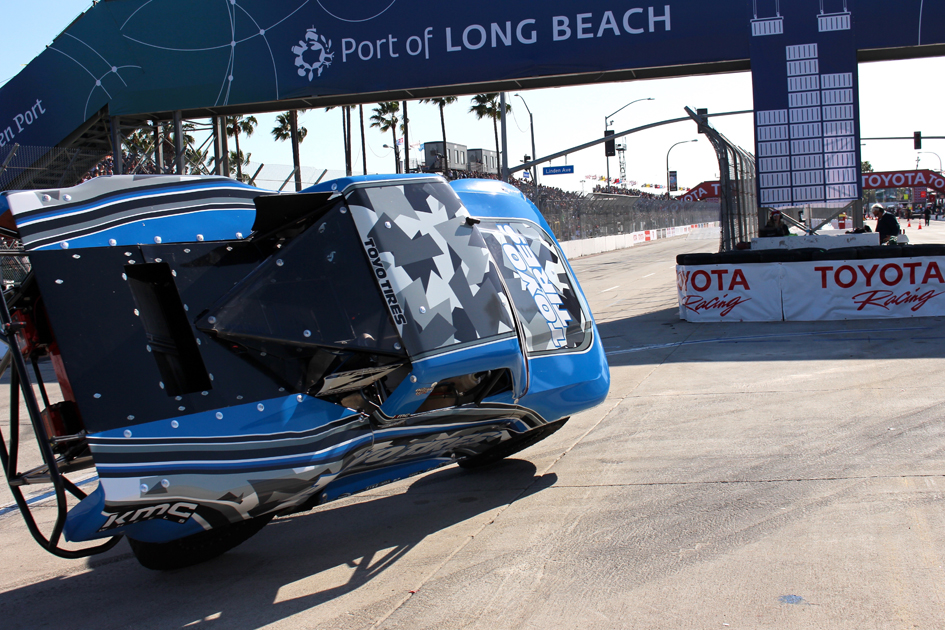 Save
Save
Related Images: