The world is a little less dynamic and colorful with the passing of design icon, Syd Mead. Fortunately, Syd has touched the lives of so many in and out of the design world, and his influence will be felt for ages to come. Of course, his 86 years with us seems all to brief.
Posted by John Grafman
Syd's legendary status never overshadowed who he was. His approachability set a standard that others should follow. Always humble and open to delve into one topic or another, Mead enlightened the design community with his ideas and projects. His insight into a number of topics were brilliant, or at the very least entertaining. Syd knew how to set anyone's creative juices flowing with his amusing tales of what the future holds.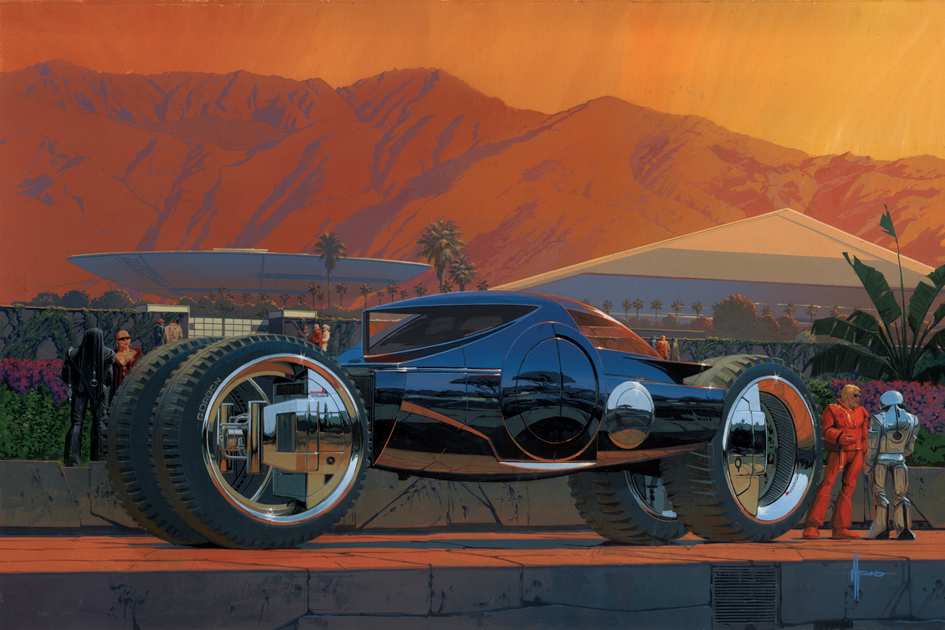 Perhaps some of the most popular products to have the Syd Mead touch are Blade Runner and Tron. Both of these showcase Mead's talent for design.
Even with a quick glance at his body of work, the only conclusion one can have is, Syd was a master of the design universe. For those that really understood, they know that Syd Mead is still the master!
Syd Mead is Master of the Universe
Our thoughts go out to those that were close to him, and our hearts go out them under these difficult times.
Please enjoy one of our previous encounters with Syd Mead. His interview with AutoDesignO provides a glimpse into what makes him a standout in design.