article and photos by John Grafman
Meandering through the vast space of the Los Angeles Convention Center that is Dwell on Design, it reminds us of the limitlessness of man's creativity. Each and every conceivable facet of living is here, and the variations are tantalizing.
From the time our ancestors painted on cave walls, we've been constantly on the hunt for "new and improved". But, times have changed considerably, and as such our expectations for this design show are high.
Being able to step back from one industry and delving into another provides an exceptional opportunity to energize those brain cells that control colors, shapes, and material selections. Not only does Dwell on Design provide an opportunity to see the very latest in residential and commercial design applications; it triggers ideas that expand well beyond those "four walls".
While it may seem like everything for living our lives has been manufactured already, Dwell on Design is a showcase for new companies that are trying to change that, as well as established companies that have plenty more to offer. Yes, these old dogs can learn new tricks.
It's wonderful to see new variations on everything from work environments, like the playful, bongo-boardesque Fluidstance products, to the highly sculpted sinks from Ronbow. The Signature Series by Ronbow showcases 11 collections by nine designers from six European countries. These aren't just any old design houses coming up with mundane ceramics. No, no. Ronbow contracted the best studios money can buy, like Pininfarina.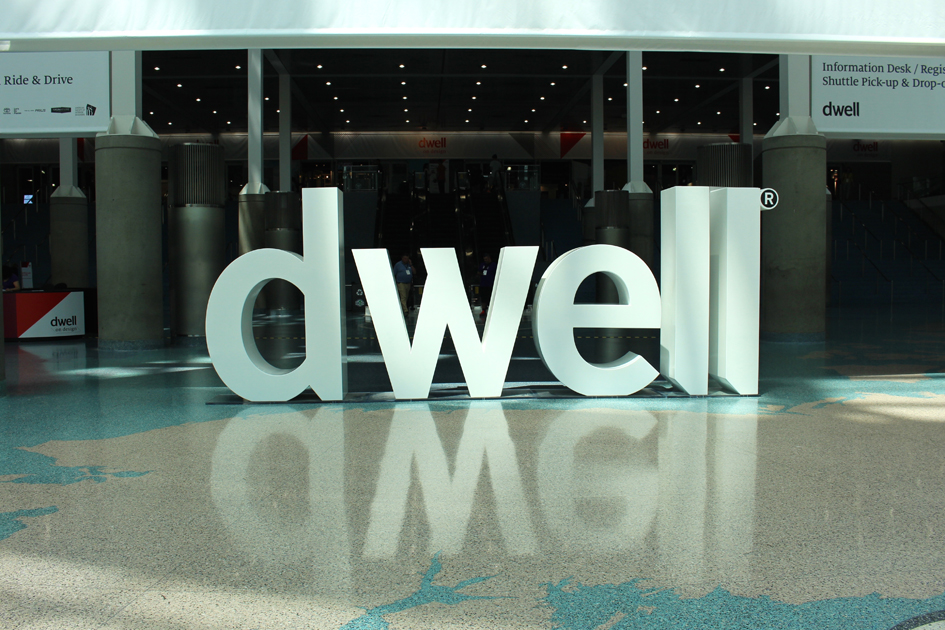 The exhibits showcase new esthetics and improved functionality on many of the items we use day-in and day-out, and really take for granted. Faucets and handles and drains might not seem like the avant-garde of design, but surprisingly the most contemporary of these products are fantastic. Besides being cutting edge in their niche, these certainly provide inspiration for transportation designers. Even something as simple as a shower drain sparkles and glistens like impressive grillwork on a classic car from the sixties. They don't make 'em like that anymore (unless you look into bathroom fixtures).
Sleekly designed appliances radiate in the hall. The subtle improvements make life just a bit more bearable. Typically, our kitchens resemble our cars in that we aim for something that is both stylish and does the job correctly. Similarly, we have to live with both for years to come; so small, nearly imperceptible issues can over time become nagging problems. So, the struggle is to create a product that looks good and function in the short term, and retain those qualities over the long term.
A perfectly good example is GRAFF, which offers a wide range of contemporary, transitional and traditional plumbing products and fixtures for the kitchen and bath industry. GRAFF, with 80 years of extensive plumbing and hardware manufacturing experience, is recognized globally for their European design aesthetic and engineering excellence. Clever and clean describe the company's vast line of products.
Of course, every aspect of our environment is important. Careful consideration of design is evident at virtually all of the exhibitors at the show. This sensitivity is found in flooring like those from Stepstone Inc. to the wall coverings from Area Environments, Astek, Greenline, and Karo Studios. Beauty is abound in GEOS gleaming, recycled glass counter surfaces from E.B. Bradley; the impressive bath tubs offered by Native Trails, innovative and stylish shelving and wood storage from MOQU, furniture solutions from Offecct, as well as a wide array accessories.
ErgotronHome has numerous home and office solutions geared towards user workspace and interacting with the computer. Any designer, student, or nearly anyone else will find the Lift35 a welcome relief from sitting for extended periods behind a desk. The Lift35 is a handsome desktop surface that smoothly adjusts and allows the user to either sit or stand while working.
There are displays that also feature outdoor products for the home. Heck, there's even a functional tiny home to poke at.
It's no surprise to see home builders here, and Boswell Builders is a perfect example of a company that offers A-Z resources. And this wouldn't Dwell if there wasn't a prefab manufacturer like the Axiom Series from Turkel Design.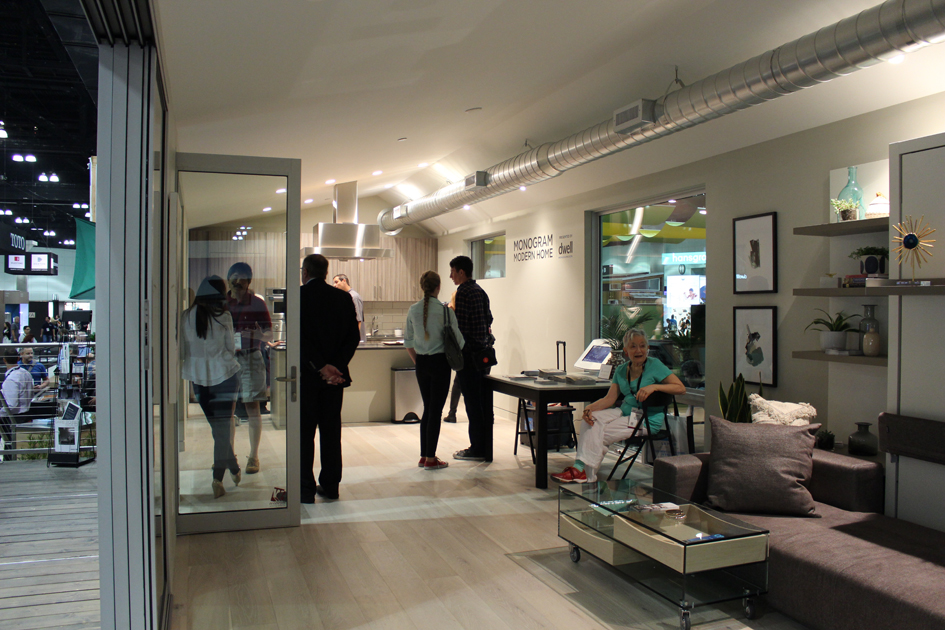 Additionally, there are more than a few excellent examples of what can be accomplished outside of the home. Danver Stainless Outdoor Kitchens and Brown Jordan Outdoor Kitchens debut new mobile outdoor kitchens and realistic wood grain powder coat finishes. Danver has a variety of products to maximize outdoor enjoyment, from "social cooking" grills and fireplaces, to pergolas and outdoor dishwashers. Design Journal honored Danver Stainless Outdoor Kitchens with the 2012 ADEX (Awards for Design Excellence) Award for Cabinet Finishes.
It is also intriguing to see the expansion of digital design like those from Iris VR; and rapid prototyping being used for construction of everything from scale models of houses, to multi-axis milled wooden wall panels like those from Plyboo. The process of getting from A to B is as fascinating as the final destination.
The vast assortment of exhibits is just one piece of the pie at Dwell on Design. The two-day event features thought provoking panel discussions with actor Gary Sinise, architect Matthew Hufft, co-creator of Morpholio Toru Hasegawa, and Los Angeles Times architecture critic Christopher Hawthorne. Topics cover core content themes including Healthy Architecture, Business of Design, Smart Home, and Nice Modernist. The editors of Dwell are also moderating 43 on-stage panels featuring 96 speakers, 29 sessions are AIA and/or IDCEC accredited.
Famed Japanese Architect Sou Fujimoto is kicking off Dwell on Design on Friday, June 24th to a packed audience of trade members, which includes an inspiring keynote about his influential work.
Dwell on Design LA 2016 on-stage programming focuses on four design-centric content tracks—Business of Design, Healthy Architecture, The Smartest Home/New Technology, and Nice Modernist.
Some of the brightest, most forward-thinking minds in design joined Dwell to stir the pot with topics that included: "Made In L.A.", "Affordable Housing Meets European-Style Sustainability", "Alternative Careers in Architecture", "Rethinking Los Angeles: Future Vision", "New Face of Affluence Survey: Designing for Today's Affluent Consumer", "Designing Brand Identity from Scratch", and "Eco-Unconscious: Regulating Energy Consumption with Smart Tech".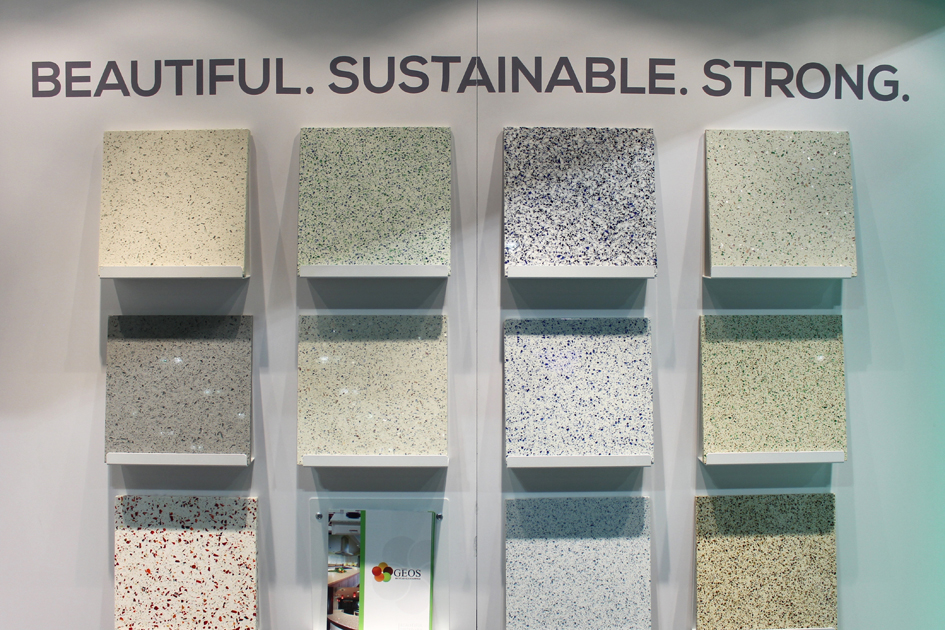 Notable speakers include Director of Shingle Audio Alex Rosson, Benjamin Ball of Ball-Nogues Studio, Samsung Research Engineer Brian Harms, Cactus Store owner Carlos Morera, Los Angeles Department of Water and Power Cathleen Chavez-Morris, previously mentioned Los Angeles Times Architecture Critic Christopher Hawthorne, Daniel Husserl of Uluru Design, Manager of Programs and Partnerships, California Center for Sustainable Energy, Architect David Hertz of Island Sky/S.E.A., Denise Butchko of Butchko and Company, CEO and Founder of Decorist Gretchen Hansen, Chief Sustainability Office of Los Angeles Matt Petersen, Creative Director of Hufft Projects Matthew Hufft, CEO of American Society of Interior Designers Randy Fiser, The Unique Space Founder Sonja Rasula, Plant Prefab CEO Steve Glenn, and Co-Creator of Morpholio Toru Hasegawa.
Additional exhibitions included prefab structures including the Signature Kitchen Suite LivingHomes by Plant Prefab, the Monogram Modern Home, the Haier Home by Cocoon9, and a tiny home presented by SMUD's Tiny House Competition.
One of the more innovative aspects of the show is the addition of Prime Edition and Prototype to its 2016 Los Angeles line-up. One large chunk of the show floor is dedicated to up-and-coming product designers and undiscovered artists.
Prime Edition highlights custom work, limited edition collections of furniture, lighting, accessories, and fine art. Set amid a gallery-like ambiance, this "show-within-a-show" is a platform for designer-makers, industrial designers and artists to display their work in front of an international audience, media, and thousands of trend-seeking enthusiasts.
Disciplines include furniture, lighting, textiles, surface design, wall coverings, accessories, painting, photography and sculpture.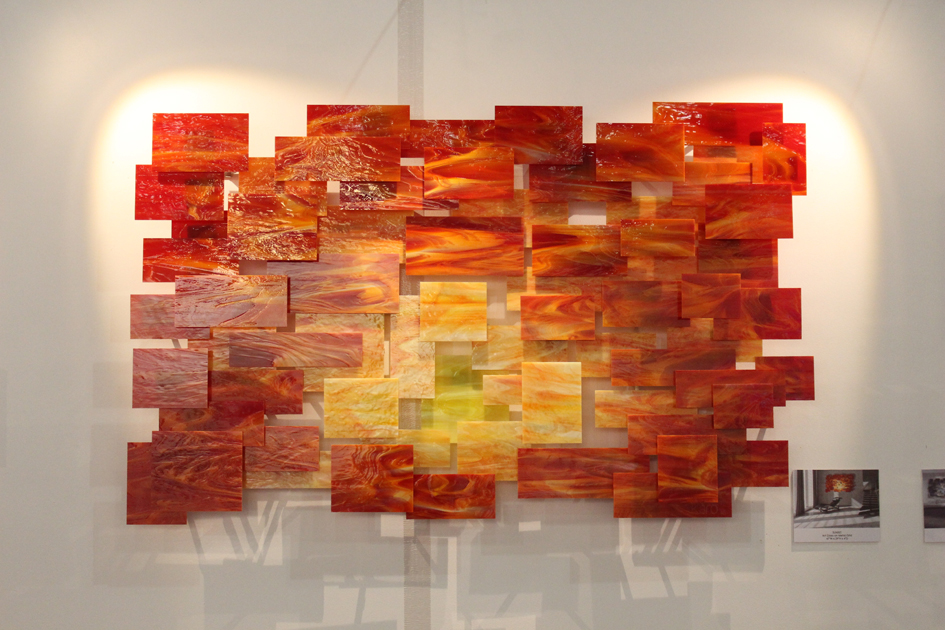 Prototype, an area within Prime Edition, features products not currently in production that address new ideas for the residential design market. Prototypes promotes both to-market and conceptual works.
Dana Teague, Informa Global Exhibitions (parent company of Dwell on Design) Vice President, said: "Prime Edition & Prototype was conceptualized as a launch pad for the design thinkers and audience of tomorrow. We're proud to introduce this initiative to a growing family of brands that define modern at Dwell on Design in Los Angeles."
For those that have the gusto, but lack the know-how, trusted architects, landscape designers and tile experts are offering complimentary one-on-one consultations for those seeking first-hand advice on renovation and design projects. Essentially, this show caters to everyone that attends.
A familiar name in the automotive world, Toyota, joins Dwell on Design for the first time as a premier sponsor and is hosting a Prius Ride and Drive.
Something else is new at Dwell on Design. As of late May 2015, Informa Exhibitions U.S., Construction and Real Estate and Dwell Media announced that Dwell on Design, an asset of Dwell Media, LLC with shows in New York and Los Angeles, is now be owned by UK-based Informa and run by Informa Exhibitions U.S., Construction and Real Estate.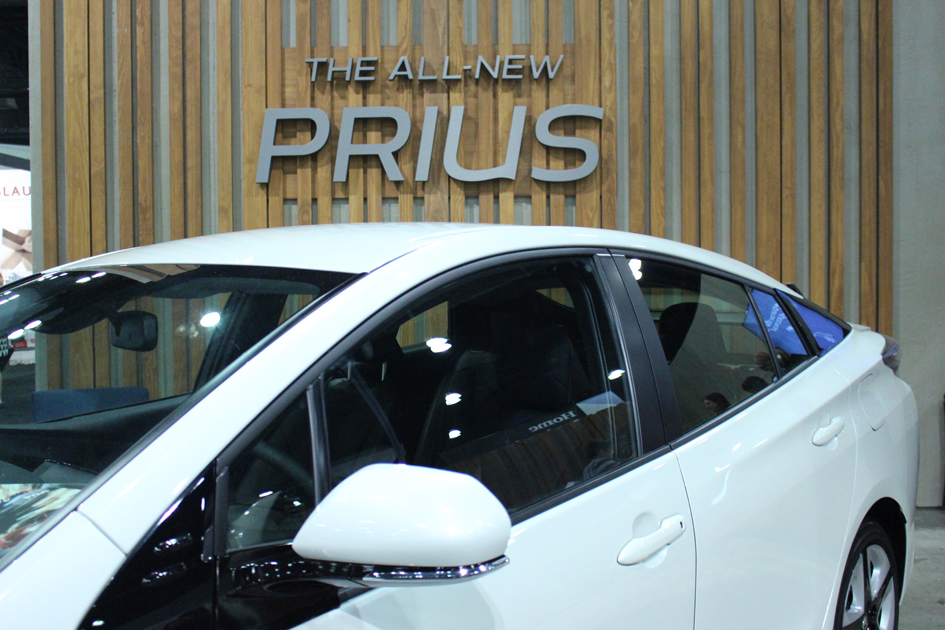 This year one can see that there is still a little learning curve in bringing this massive show to Southern California. But, the minimal issues here should be hammered out soon enough.
"It has long been the plan for the evolution of Dwell on Design to include international iterations of what is truly America's largest design event," says Dwell President and CEO Michela O'Connor Abrams. "Paramount to achieving that level of growth was finding the right partner. I am confident that we have done just that with Informa Exhibitions U.S., Construction and Real Estate, and that Rick McConnell and his team will make Dwell on Design the largest must-see design event worldwide."
Similar to the LA Auto Show becoming an international event, Dwell on Design is reaching a new level of status and recognition that it has long deserved.
While this year we could still see more room for expansion and a greater selection of exhibitors in any given product, we doubt that we will be able to make the same statement in 2017. Time will tell.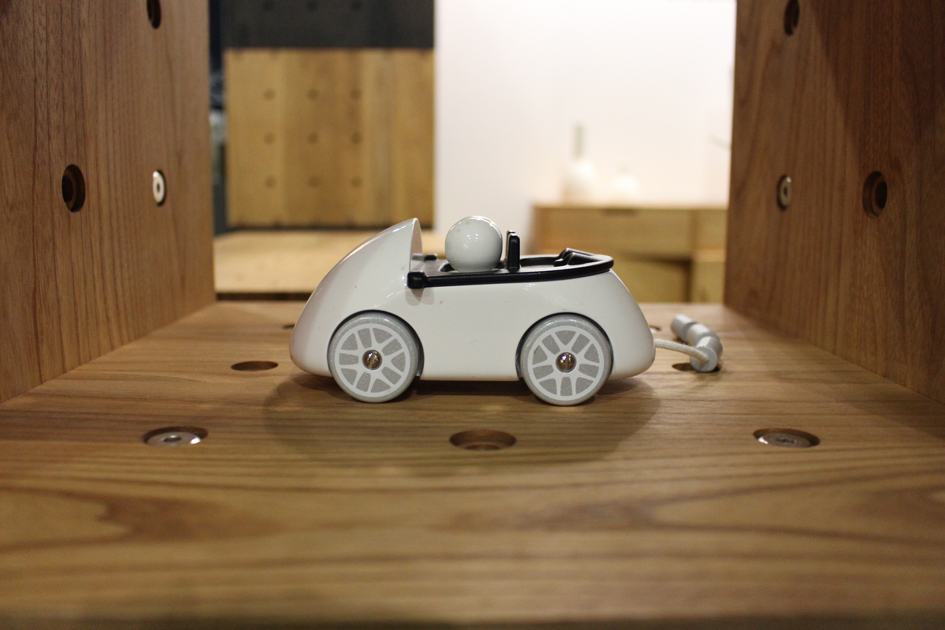 http://www.areaenvironments.com
http://www.astekwallcovering.com
http://www.brownjordanoutdoorkitchens.com
http://www.buildboswell.com
http://danver.com
http://www.ebbradley.com
http://www.ergotronhome.com
https://fluidstance.com
http://www.graff-faucets.com/en/
http://greenline-ap.com
https://irisvr.com
http://www.karostudios.com
http://moqulab.com
http://www.nativetrails.net
http://www.offecct.se/en
http://www.plyboo.com
http://ronbow.com
http://www.stepstoneinc.com
http://www.turkeldesign.com