Images and story by John Grafman
The human condition calls for creativity. It's what makes us who we are, and makes us tick. This is the essence of the arts. Be it automotive design or music, our passion and sensibility just naturally oozes out of us.
By no means is it easy to separate one form of creativity from another. Every form feeds off of another, absorbing new ideas and giving birth to others. Certainly, the NAMM Show is as fine an example as one can find anywhere. The National Association of Music Merchants, or as it's more commonly known as NAMM, brings together the most recognized names in music, along with lesser known boutique companies. The goals aren't very different; create the best product they can.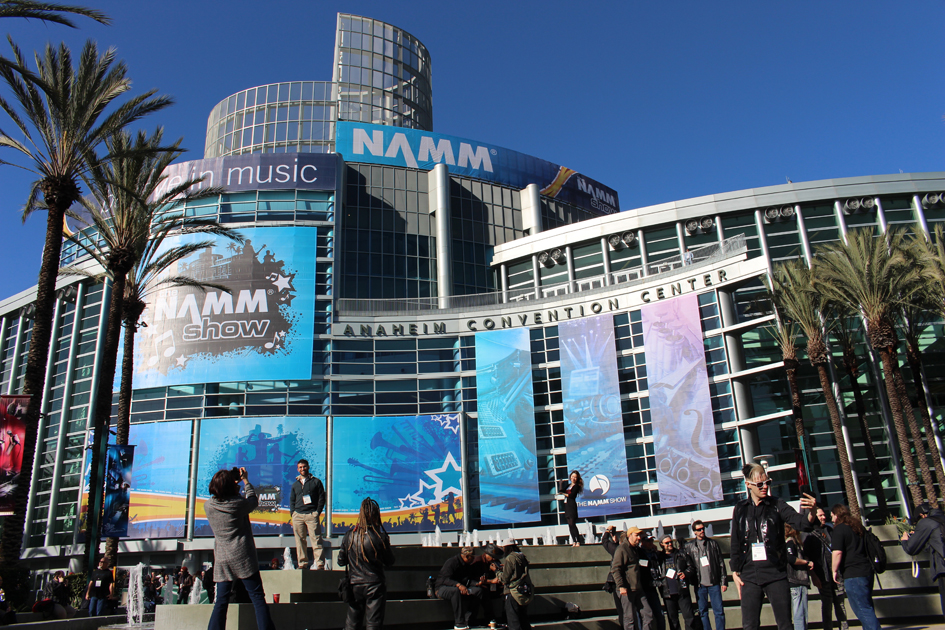 If you've been to SEMA, this place seems to have a similar sort of feel. And, like the SEMA Show, the products will draw you in. However, it's the people that make this show special. While we live in a virtually digital society, the live and in-person relationships that are forged and rekindled can't be replicated online. Just the random opportunities to meet wonderful, like-minded people are beyond compare with a staggering 106,928 in attendance. They spark warm greetings, discussions, and ultimately come back around to creative topics. All right, behind all of the warm receptions and banter is a need to sell products. Money makes the show go round!
Canvasing the expansive, multi-floor, Anaheim Convention Center is an endeavor not to be taken lightly, or at least without good walking shoes. The 2017 show comprises 1,779 exhibiting companies, and close to 7,000 brands! Now, if you extrapolate those 7,000 brands by, let's just say an average of ten products each, that's a crazy 70,000 items to gaze upon! Now, that provides a sense of scale. Hence, this show goes on for several days in January. And, like SEMA, no matter how much time one has at the NAMM Show, it's never enough!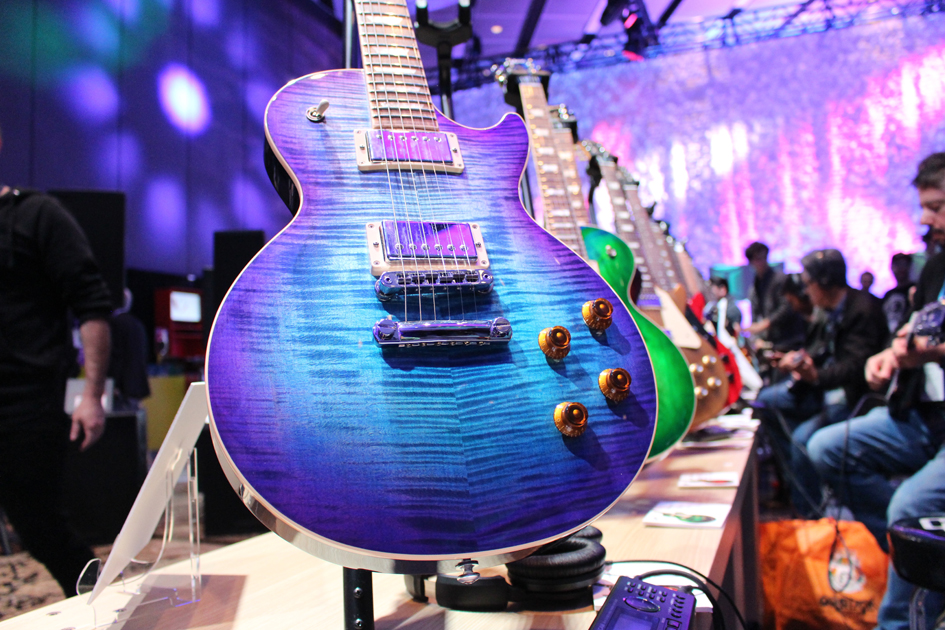 This show takes on an intercontinental flair, much like SEMA. The NAMM Show is a marketplace for 125 countries and 17,964 international registrants. This mixing pot brings musicians, products, and buyers together and the results are vibrant, in a sense similar to the international terminal at a major airport.
The seemingly never-ending assortment of musical instruments and products create a wonderfully diverse selection of materials, shapes, and colors. It's hard not to become infatuated with the craftsmanship involved in everything from guitars to acoustic panels. It's really no stretch at all to see how most of this show crosses-over into other products, including automotive.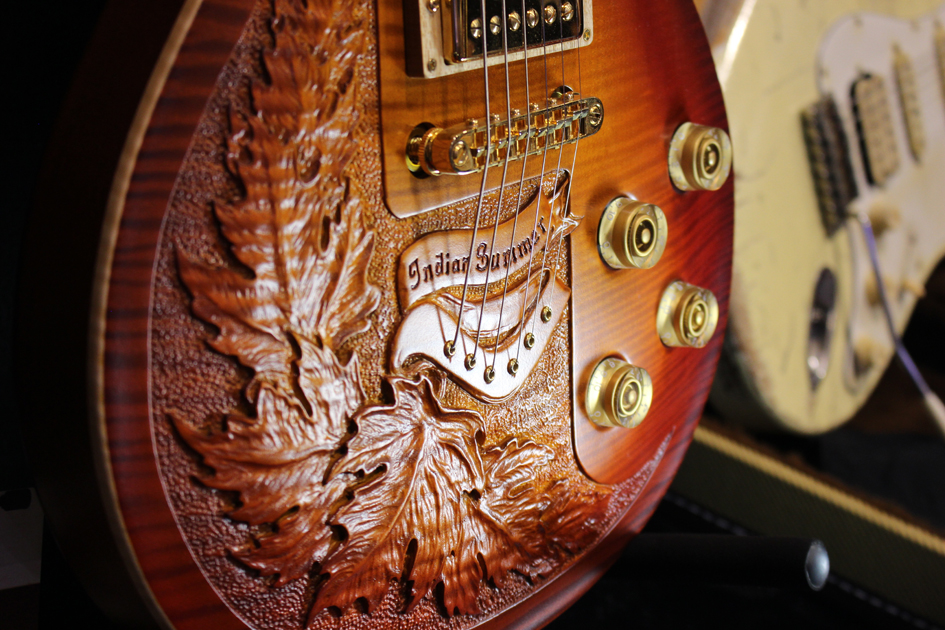 NAMM takes one from the realm of what is and brings us to what could be. Case in point, the imagination and diversity in guitars is astounding. On one end there's the major players, like Fender, Gibson, Ovation, and Alverez. The big dogs have unbelievably wide selections of stock products, but some also have custom shops that are willing and able to do pretty much whatever the customer wants… for a price. If you can dream, there's probably a company here at this convention that could build it, if they haven't already.
Weaving through to hordes of attendees it is possible to stagger upon overlooked gold. One of which is Tokai Guitars from Japan, which is distributed by USA Music. The name might not be too familiar to those outside of the industry, yet the 70-year old family business is on the radar of well-respected among musicians like Joe Walsh, Billy Gibbons, Robert Fripp, INXS's Tim Farris, and Stevie Ray Vaughan. One look at the Tokai LS420 (Japan) Premium Series with AAAA flamed maple top, Honduras mahogany one-piece back, and the violin lacquer finish, and it all makes sense as to the company's longevity.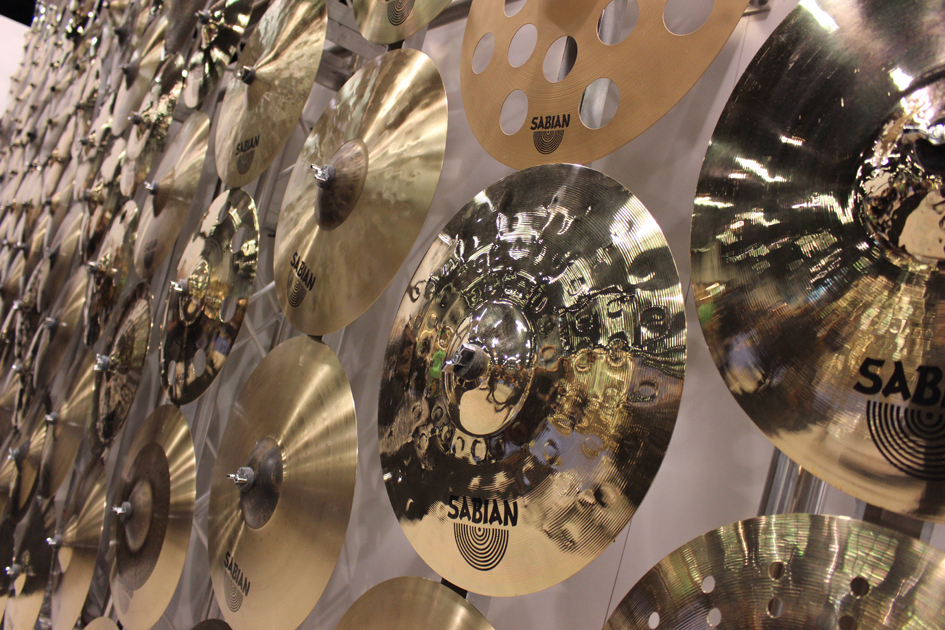 Another hidden gem is TV Jones, which is celebrated for guitar pickups, such as the Brian Setzer model. Brian isn't the only one that fancies the company's pickups. Some of the other artists that are fans include Billy Duffy (The Cult), Billy Gibbons (ZZ Top), Billy Zoom (X), David Gilmour (Pink Floyd), Joe Perry (Aerosmith), Mick Mars (Motely Crue), and plenty more. Not only does TV Jones sell all the hardware and goodies need to essentially keep your axe in tip-top shape, or build your own, but it also offers a nice selection of their own complete guitars. The Spectra Sonic Supreme and Spectra Sonic Baritone C Melody are like super, sugar-sweet, glossy candy. The translucent finishes are jewel-like and almost and radiate energy. Sure, these have a practical, musical purpose, but owners can simply sit back and bask in their beautiful finishes.
On the far end of the spectrum are small, boutique companies that focus on bespoke products. First time exhibitors at the NAMM Show, Siggi-Braun Fine Young Guitars from Germany shows the company's range of limited production guitars and one-offs. Milling and hand-tooling of wood brings out character and beauty matched exactly to the buyer. Additionally, the distressed and aging of new guitars allows consumers to capture a feel that can't be had without spending an absolute fortune on a guitar with a history.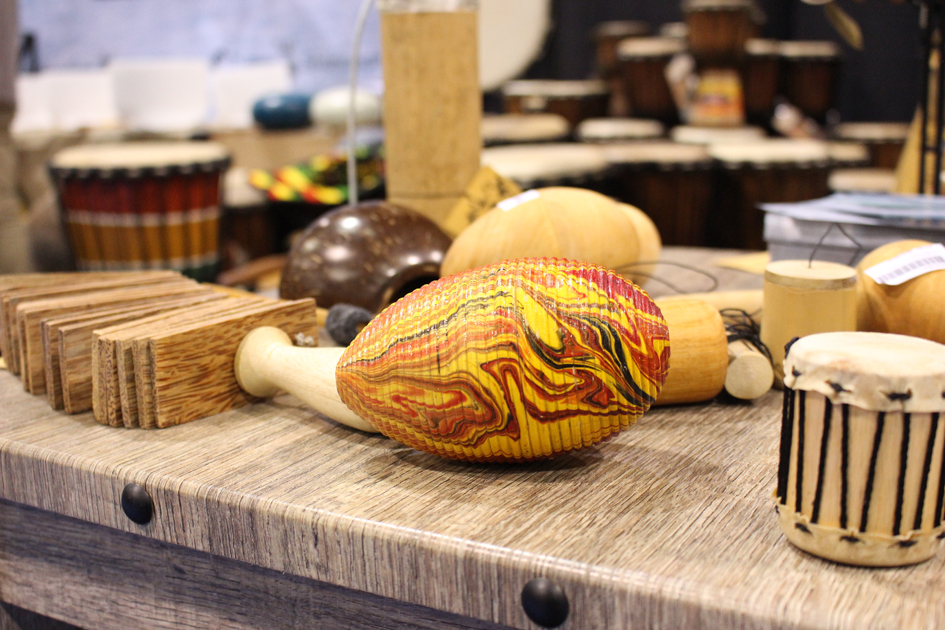 Andy Manson is a Luthier out of Portugal. Andy's musical instruments are akin to the finest woodworking in Rolls-Royce and Bentley. Around the show a number of manufacturers have a two or even a three-neck guitar, to the point it seems passé. Mr. Manson showcases his imagination and 50 years of craftwork with a mermaid guitar body that may be far less practical than nearly any other string instrument here, yet it's easily one of the most charming. Andy's mandolins, mandocellos, and violas are just as spectacular as his guitars. Similar to a special order luxury car, it takes time from the point of ordering until the final product is ready for delivery. Patience is a virtue.
If one wants to see diversity at NAMM, the percussion instruments have it. Drums, cymbals, cajons, congas, guiro, maracas, klangschalen, and virtually anything that one can hit, knock, rap, rub, or strike is a canvas for creativity. In particular, the patterns and textures on metal are a showcase for what can be manufactured and crafted. One look at the wall of sound in the Sabian exhibit and it's mind-blowing, as the variation of cymbals is nearly infinite. Of course, the esthetics take second stage to function, but it's hard not to be entranced by the metalwork.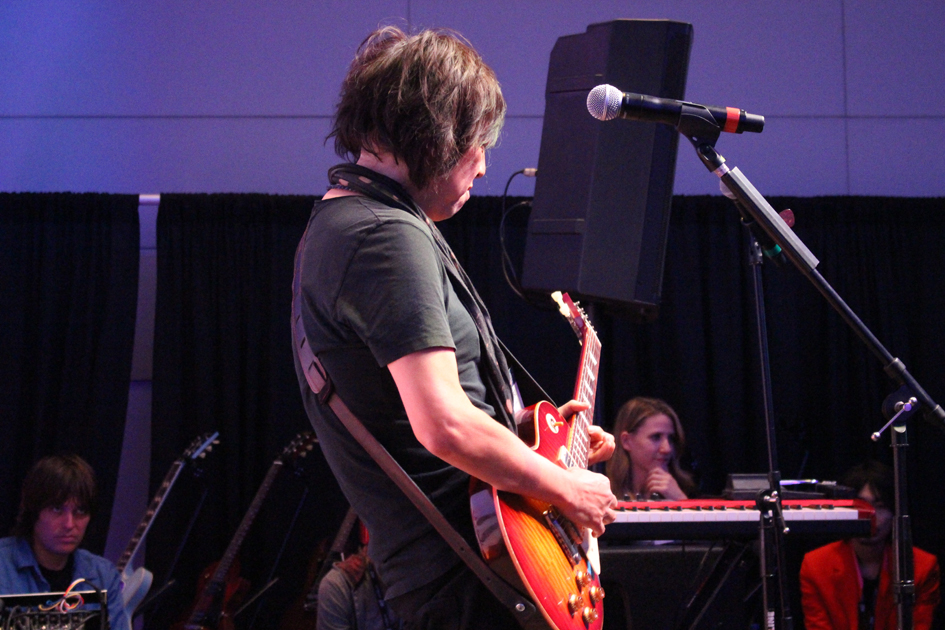 Another example is from Turkish, which as you might of guessed is from Turkey. The color and texture make these handmade instruments as much about the artisanship as functionality.
Careening through the crowded convention center there's always something that catches the eye. Electronic components, sound mixing boards, amplifiers and all manner of new technology take different tacks for accomplishing each products task. On one hand, there are the familiar knobs, buttons, and sliders that have been around since the dawn of time. These are the Shelby Cobras of their industry. Not too fancy, and the emphasis is on performance. At the other end of the spectrum are electronics from companies that have flush touch-pads and buttons, which are more akin to the top of the line Audi interior.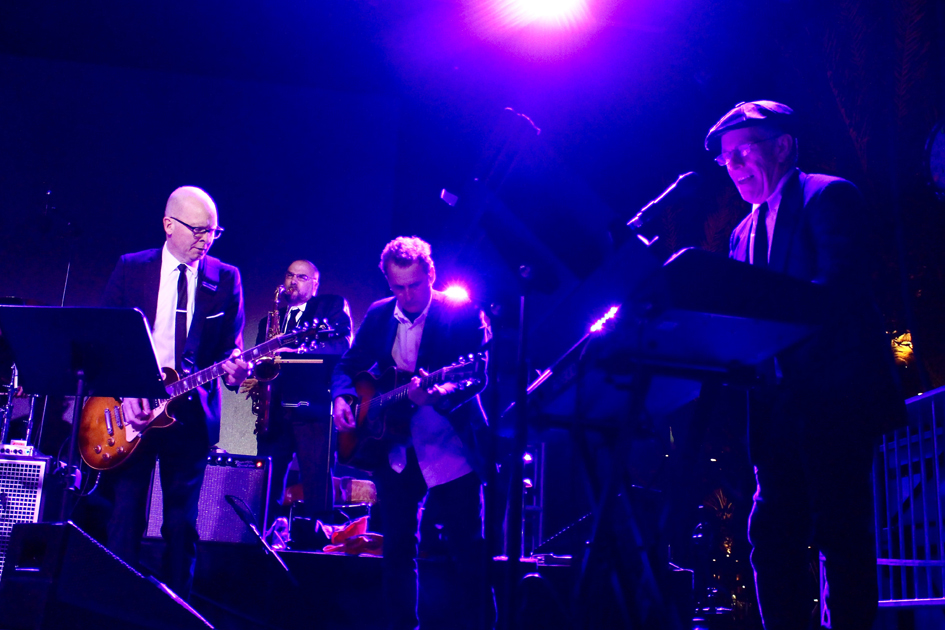 While this show is many things, it doesn't have much in the way of speaker displays, or at least not nearly as expansive as one might think. However, even looking at the products from Tymphany one can see the artistry, and the refinement. This is especially evident in the unique speakers and housings that Tymphany produces. The same design flavor is captured in a few automotive products.
99.9-percent of all the companies showcasing products are here to make some noise. That is to say, have at least one product geared towards making music. And, then there's the silent minority. GK Acoustics is just such a company. Artfully decreasing the sound with acoustic panels is GK's specialty. The products, such the Impression and Alpha series, and ArtPanel just hint at what could be done. It's hard not to imagine what can be done in an automotive application.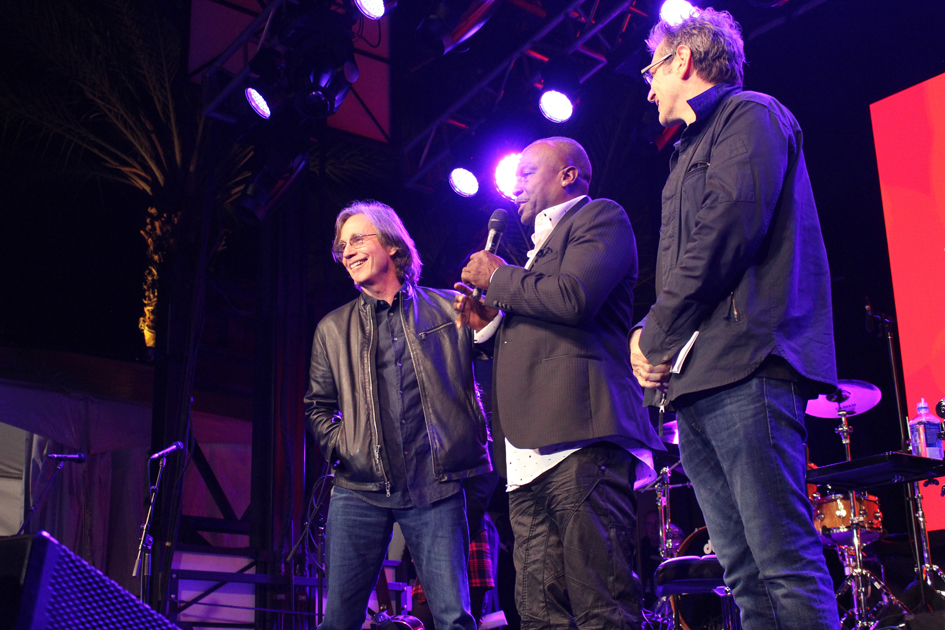 NAMM does have virtually everything one can imagine in the world of music, from D'Angelico guitar strings to the digital electronic components of Apogee. An entire zip code is dedicated to brass instruments, or so it seems. A good chunk of the landscape is for keyboard and pianos. However, inspite of miles hiking through the dense jungle of the show, no accordions caught our eye. And here's the disclosure, you can spend days wandering around and not uncover all that this show yields.
One slice of NAMM is hard to ignore is the cacophony, with random, nonstop noises overlapping each other. Every corner of the convention center rings with multiple samplings of any and all forms of musical instruments. This could be the Grand Prix of Long Beach sans race cars.
Similarly, one can't avoid bumping into one celebrity or another. Crossing paths once again with guitarist extraordinaire Robert Sarzo brightens the already gleaming convention center lobby (we previously met Robert at the Pistons & Pin-ups event). David Ellefson of Megadeath is working hard, or perhaps hardly working promoting EMG Pickups, with a line of devotes stretching about 50 long. Music legend Jackson Browne is one of the thrilled presenters of the John Lennon Educational Tour Bus songwriting contest award on the Nissan stage, which includes the winner Common Soul. Roaming around, it's like a sea of exhilarated show attendees, big and small. Mingling with the throngs are Eric McFadden and delphine de St Paër, two of the standout performers on stage with George Clinton at NAMM 2015. Both are electrified with their new release, The Light Ahead.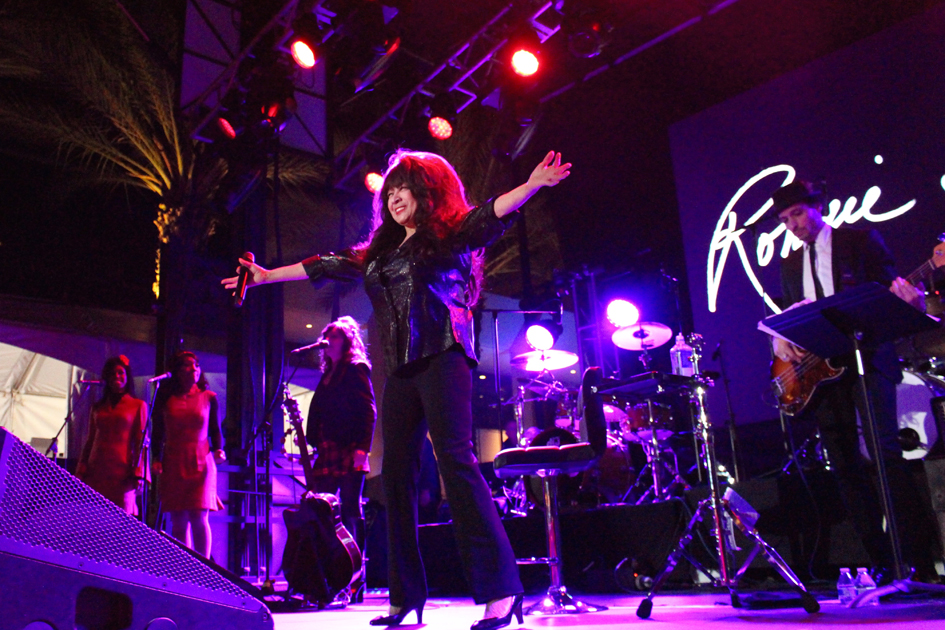 Sure, we could almost expect to see this type of talent scattered about at NAMM. And, then I bump into Corey Feldman. Well, that I'm not expecting. However, this show is really about everyone, and Corey proves it.
And of course there are the performances. Throughout the show, booths have their "featured" musicians come by and show us how it's done. Be it Chris Casello at TV Jones, or Toshi Yanagi over at Gibson, this place is jumping!
On the outdoor Nissan Stage, just after the show closes in the evening, we are treated to a few incredible performances. On Saturday night is none other than one of the most recognizable names that emanated from the "wall of sound", Ronnie Spector. Make no mistake, the years have been very kind to her, and she is still in fine form. The ensemble of supporting singers and musicians make this a lively performance.
On the very same evening is the NAMM TEC Awards, which honor the people and companies that are pushing the industry forward, and have contributed so much over the years. Few have even come close to the success of engineer and producer Jack Douglas. His impact on the industry can be heard in the works of The Who, John Lennon, Miles Davis, The James Gang, Alice Cooper, Cheap Trick, and Aerosmith. As a result of Jack's spirit of creativity and technical excellence in professional recording and sound, Mr. Douglas is warmly inducted this evening into the TEC Hall of Fame.
Finally, to close out the awards is the Les Paul Award, which is bestowed upon the industry's most talented individuals by the Les Paul Foundation. Indeed, this is one of NAMM's highlights. The elite past recipients include Sir Paul McCartney, Brian Wilson, Stevie Wonder, Bruce Springsteen, Pete Townsend, Slash and last year's award winner, Don Was.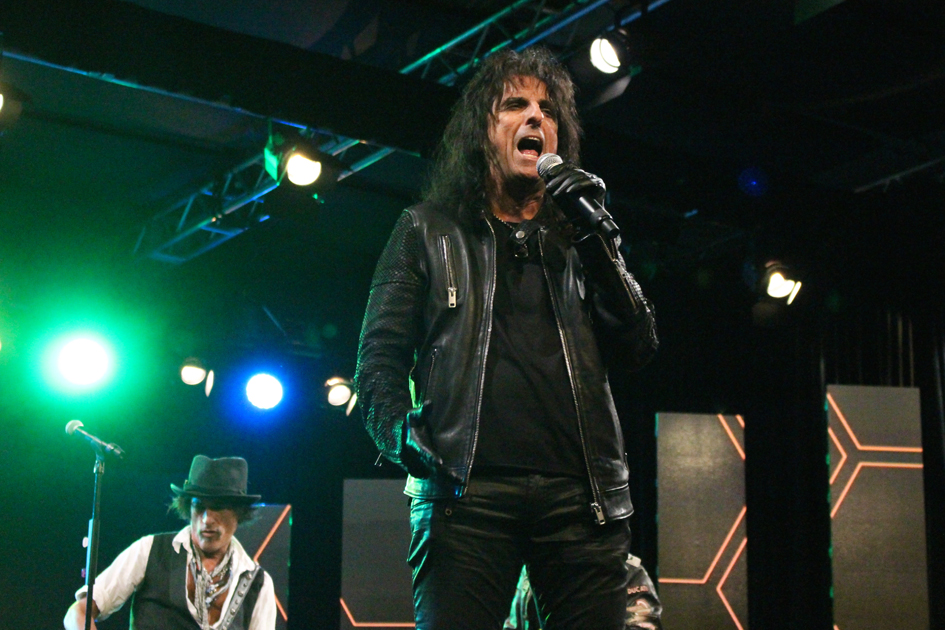 This year the honor goes to Joe Perry of Aerosmith. It is fitting that one of his current band members in Hollywood Vampires, guitarist and occasional actor Johnny Depp, presented him this distinguished award.
The very subdued presentation of the award itself feels as if the tank is dry, and Johnny Depp appears befuddled and out of energy, leaving the hundreds gathering here at the awards banquet to wonder if Joe and this band have what it takes.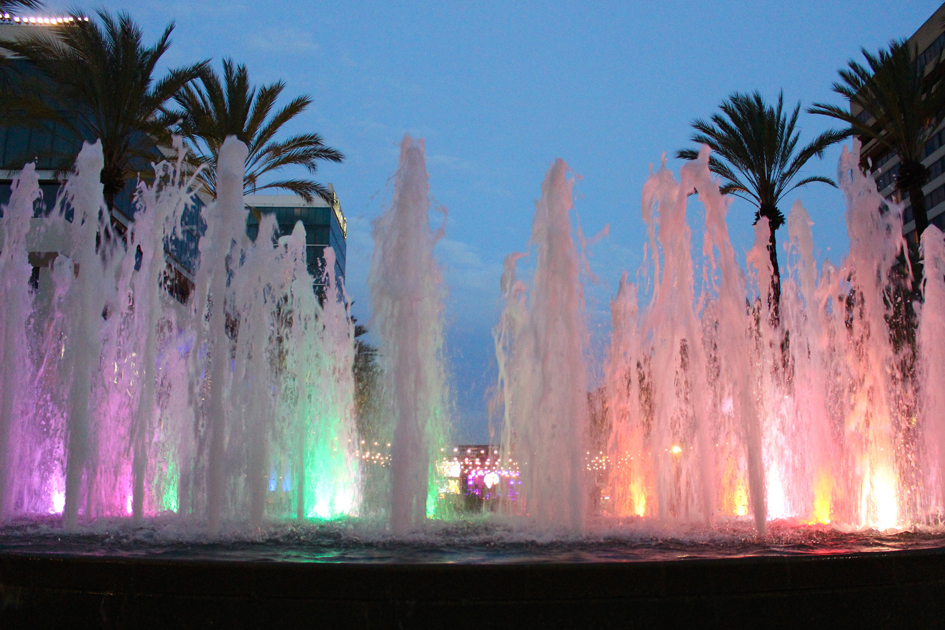 As is tradition, the recipient shows us just why they are one of the chosen few. Perry, along with Depp, Brad Whitford (Aerosmith), Alice Cooper, and the other Hollywood Vampires band members, turn up the heat and burn the place down with a smoking hot set of some of Joe Perry's best.
Well, in about five seconds into the first song there is no doubt left in the room. Joe Perry and Alice Cooper put to shame many that are half their age. The energy is palpable, with enough amplifiers to handle a venue double the size of the Hilton hotel ballroom. And, this can be a tough crowd to impress. The guests soaking up a memorable performance aren't just your typical fans, but those that also helped to make the careers of many artists possible.
It's the ingenuity and creativity within the music industry, much like the auto industry, that stokes our zeal and enthusiasm. Without it, life just wouldn't be the same.
[Not a valid template]
Related Images: