Clearly, looking at production cars, race cars have an affect styling. This adds a bit of sportiness to products that would otherwise appear relatively pedestrian in design. Jordan Taylor of IMSA sees this too, but doesn't see this as a one-way street.
Jordan's background in IMSA Prototype Series is well documented. Last year he and his brother came in first at the Grand Prix at Long Beach. This year, with team member Van Der Zande pulled in a respectable third place.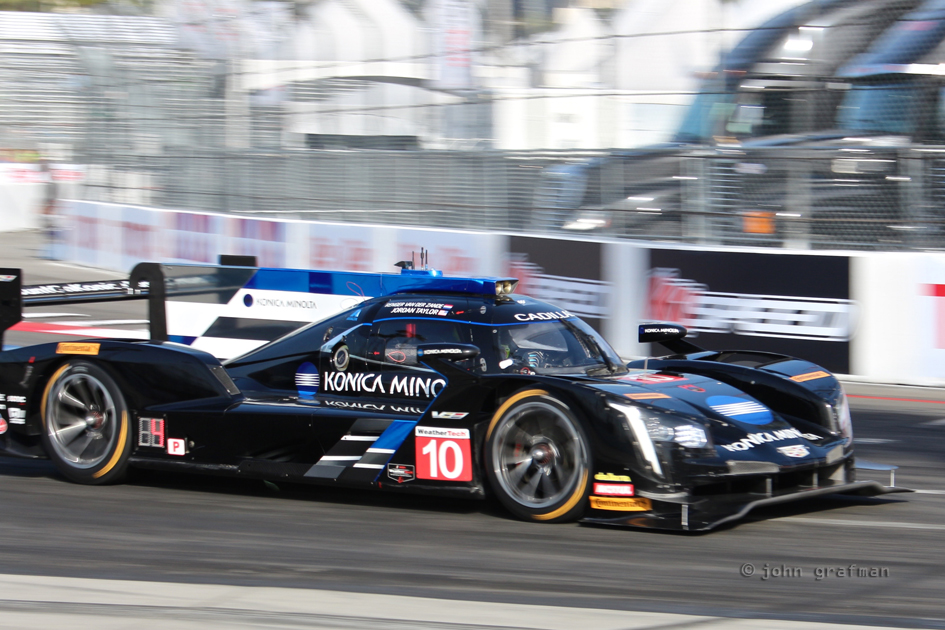 Now, one might think the black IMSA Konica Minolta Cadillac DPi-V.R isn't up to the challenge, given the finish. However, keep in mind the Taylor / Renger Van Der Zande team did come in ahead of Juan Pablo Montoya / Dane Cameron in their Acura Team Penske, and Helio Castroneves / Ricky Taylor (Jordan's brother) in a similar Acura.
The IMSA WeatherTech SportsCar Championship Series is sponsored by BUBBA Burger. It's a mix of two classes, Prototypes and GT LeMans. The Ford GT aside, the visual differences between the two classes are hard to ignore. While the classes don't seem the least bit related, you might be mistaken, as Jordan explains.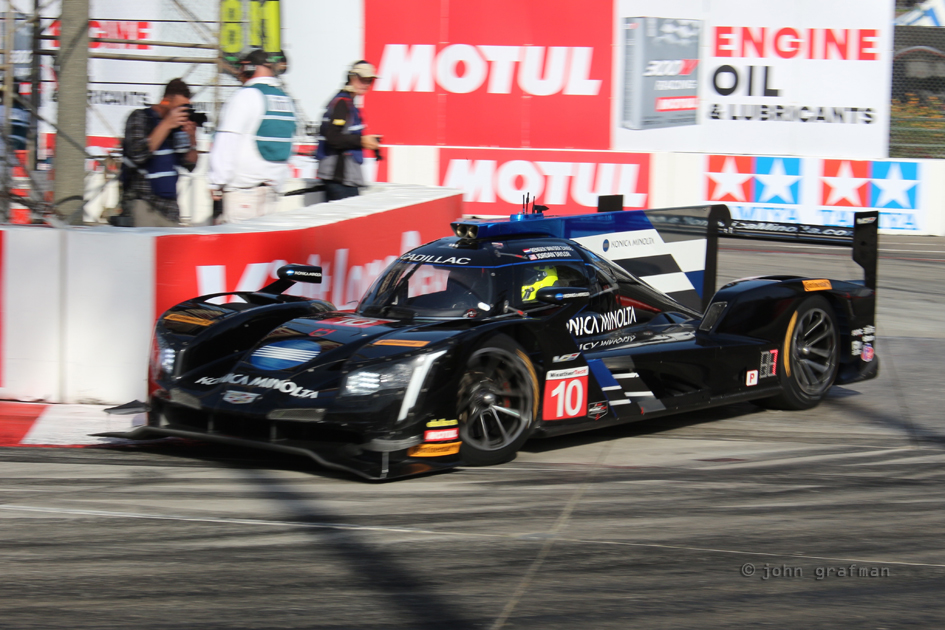 Take Five with IMSA's Jordan Taylor
AutoDesignO: The influence of race cars on styling, on the production cars we see today…
Jordan Taylor: Yeah, I mean, I've been associated with GM now for six or seven years, and that's the main reason why they're in Motorsports, is to have that tech transfer between racing and street cars. So, our Cadillac has a lot of correlation to the CTS-V and the V line, from the engine, to the rear-view mirror, to the wheels, to all the styling cues on the bodywork, to the lights. Everything is transferred from the street car.
So, we actually took a lot from the street to the racecar. Actually, it went the other way around. It usually goes from racing to the street, like with Corvette racing, they do a lot of development for the street cars. So, I think it's important to have that development in Motorsports to help with the street cars, whether it's fuel economy or aerodynamics, or drag, or anything like that, suspension and ride control, so I think it's a great platform to have that sort of development and research.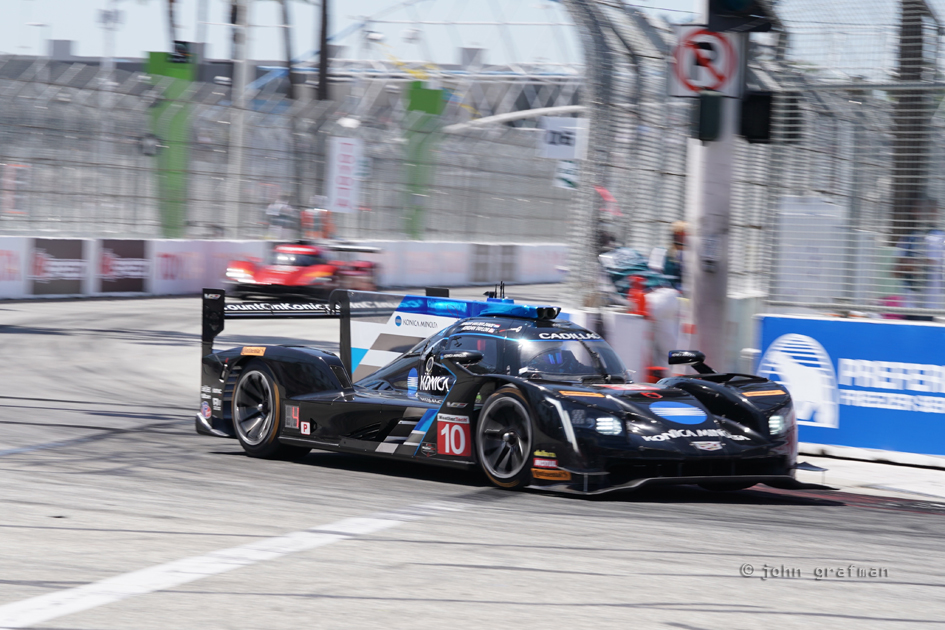 Not Your Average IMSA Cadillac
ADO: So, some of the styling cues that we see on the production car, they wanted to incorporate that in the race car, so that it kind of builds a bridge, so to speak.
Taylor: Yeah. If you looked at our Cadillac DPi-V.R, you can see all the styling cues on it, all the edges, all the lines are associated with all Cadillac V cars. The mirror design is very similar. The lighting is identical. We use the identical rear-view camera in the racecar as the street car. Same wheels, the wheels are actually less drag for us on the racecar, so that kind of thing is great for us where we're finding more efficient ways to take things from the street car and put it on the racecar.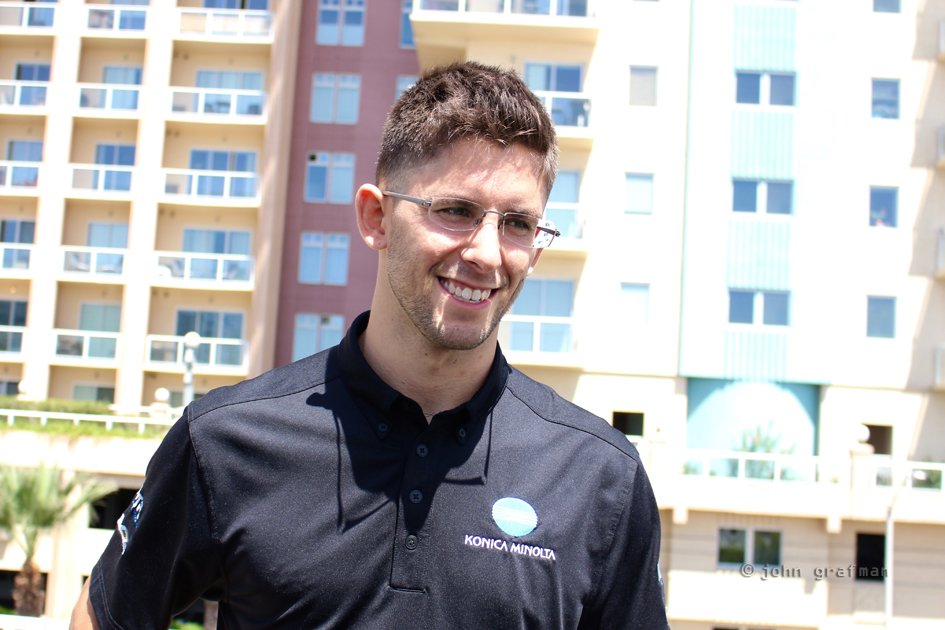 ADO: Now, as we're seeing now, there are a lot of aerodynamic cues from race cars on the styling of production cars. What's your feeling on some of those?
Taylor: I think some manufactures can definitely go overboard with what they do. But, I think GM's done a good job. I think … you know, I just got my (personal) CTS-V last week, and I love it. I think it's got a very aggressive look, it's not overdone, it's beautiful and I've actually taken it on the track a couple times, and it performs very well. So, I think all their little subtle cues that they've taken from Motorsports and put in to the street car program have all been for the right reasons, and it's a great car.
ADO: So, if it looks like a winner, it is a winner?
Taylor: I think so, yeah. I mean, the CTS-V is definitely a winner in my opinion.
Article, interview, and images by John Grafman
What does Takuma Sato say about design?
Related Images: