Exterior photos by John Grafman, interior images provided by BMW
After an eighteen year hiatus, the '8 Series' name returns to the BMW portfolio with the BMW Concept 8 Series that serves as a preview of a forthcoming BMW model – the new BMW 8 Series Coupe, slated for launch in 2018.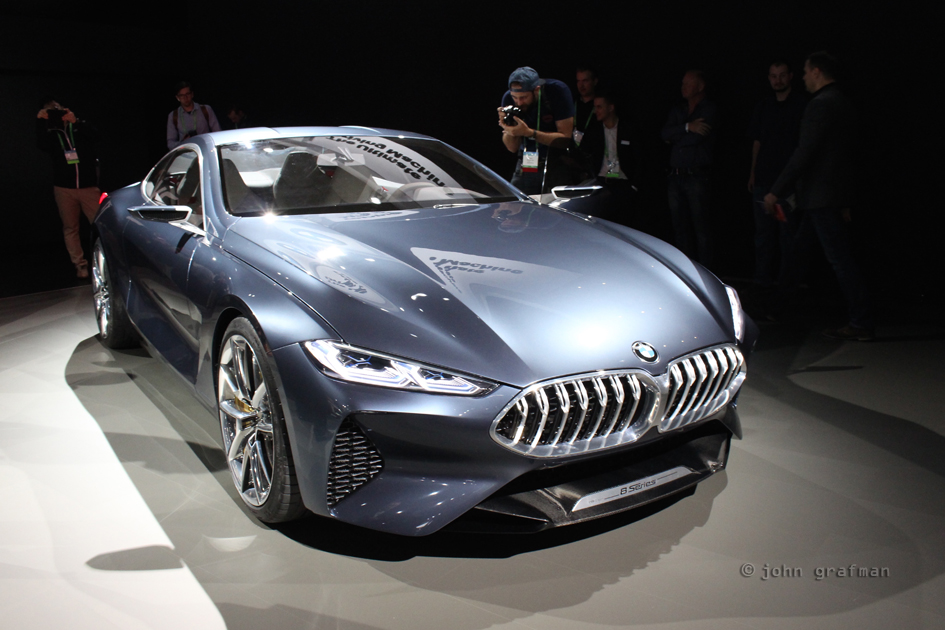 "The number 8 and cars like the Z8 Roadster and i8 have represented the pinnacle of sports performance and exclusivity at BMW," explains Chairman of the Board of Management of BMW AG Harald Krüger. "The forthcoming BMW 8 Series Coupe will demonstrate that razor-sharp dynamics and modern luxury can go hand-in-hand. This will be the next model in the expansion of our luxury-car offering and will raise the benchmark for coupes in the segment. In the process, we will strengthen our claim to leadership in the luxury class."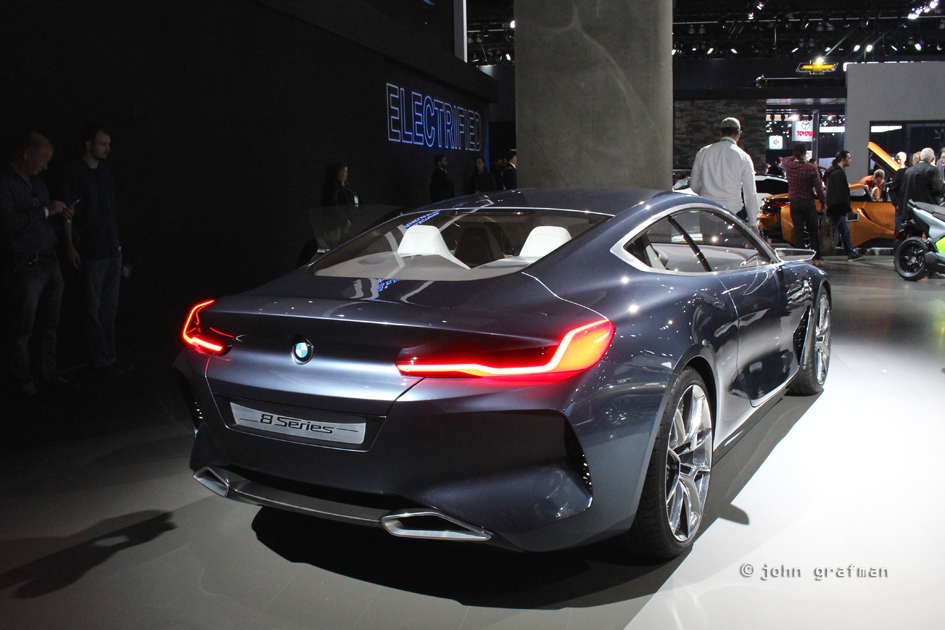 The BMW Concept 8 Series is immediately recognizable as a BMW, but also displays new design ideas and form-building techniques. "The design of the BMW Concept 8 Series provides a fresh interpretation of iconic BMW styling cues," adds van Hooydonk. "And it also showcases a new approach to the use of forms which is reflected particularly prominently in the car's surfacing. A handful of crisp lines mark out clear surfaces, and the car's volumes are powerfully sculpted. Together, these elements make a forceful statement and create a model brimming with character. In short, this is a driver's car."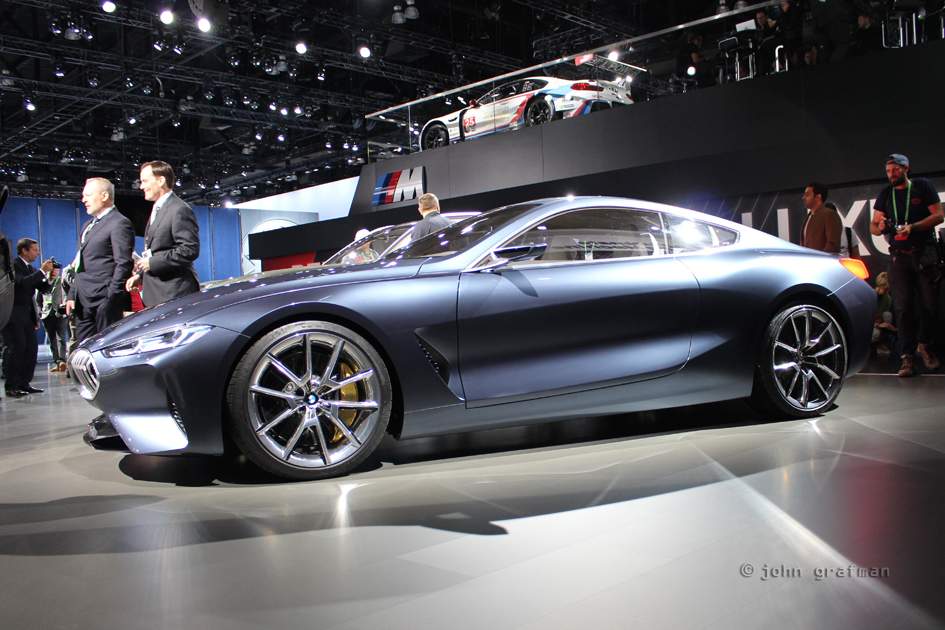 The concept car unveiled is the BMW Concept 8 Series that was first shown at the Concorso d'Eleganza Villa d'Este in May. The BMW Concept 8 Series shown publicly at The Quail, A Motorsports Gathering on Friday, August, 18th and on the Concept Lawn at the Pebble Beach Concours d'Elegance on Sunday August 20th, 2017.
Related Images: