Article and images by John Grafman
Picking up any national newspaper or tuning into any cable news program centered on politics, one finds the words conservative and liberal seemingly being thrown around like a smelly, old dishtowel.
In the business of art and design, having the freedom and liberty to create new ideas is downright essential. Doing the same old thing is safe, but not truly progressive.
In the real world of transportation design, there are many factors that can lead to a less than daring path. But, school is still the one place where you can still let it all hang out with wild abandon.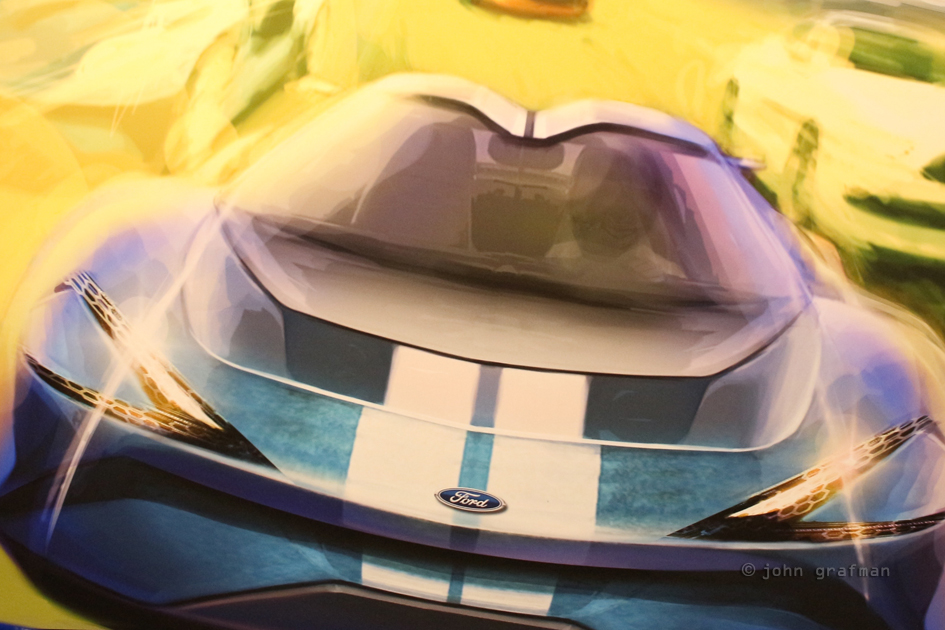 In the case of ArtCenter College of Design in Pasadena, students are being well versed in the challenges of engineering, materials, and manufacturing. Let's just say, not all schools take the same approach in terms of education. This can be summed up by saying great styling is not necessarily great design.
Why does this matter? The answer is easy to see first hand at ArtCenter's the Grad Night. Sure, there are numerous renderings and models that are magnetic, but more importantly, these designs have at least one foot in reality. Thereby, these grads will be functioning and productive team members right from day one at their first professional opportunity after graduating.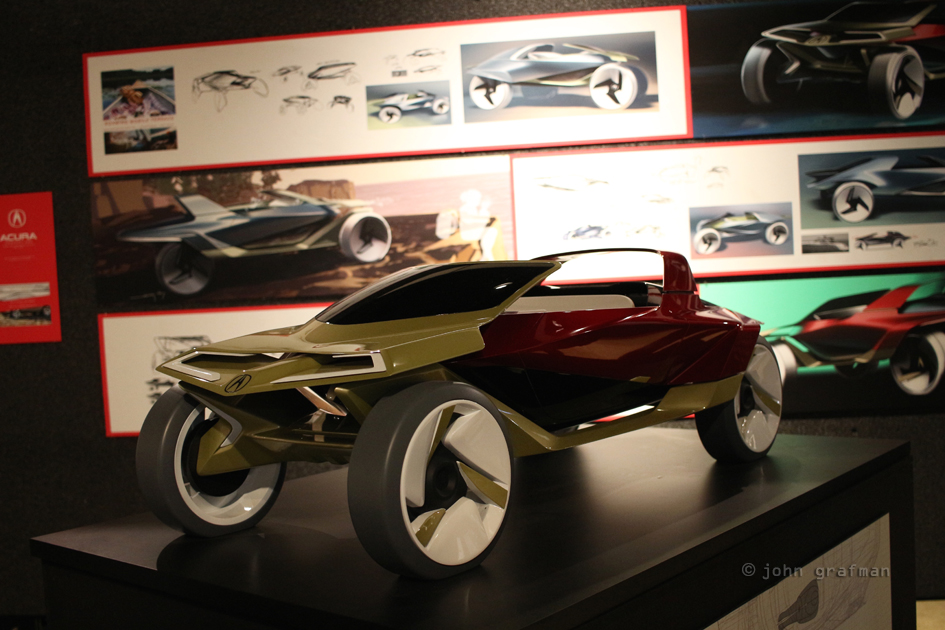 All of this year's class has the right stuff. To be fair, the execution on ideas is not evenly spread. And as always, there are some that one gravitates to more than others.
Roaming about the hallowed hallways and classrooms at ArtCenter, where the very finest in automotive design learned their craft (and occasionally teach), is an almost religious experience. The historical significance of this is not lost on those that are starting their own trek down well-traveled paths.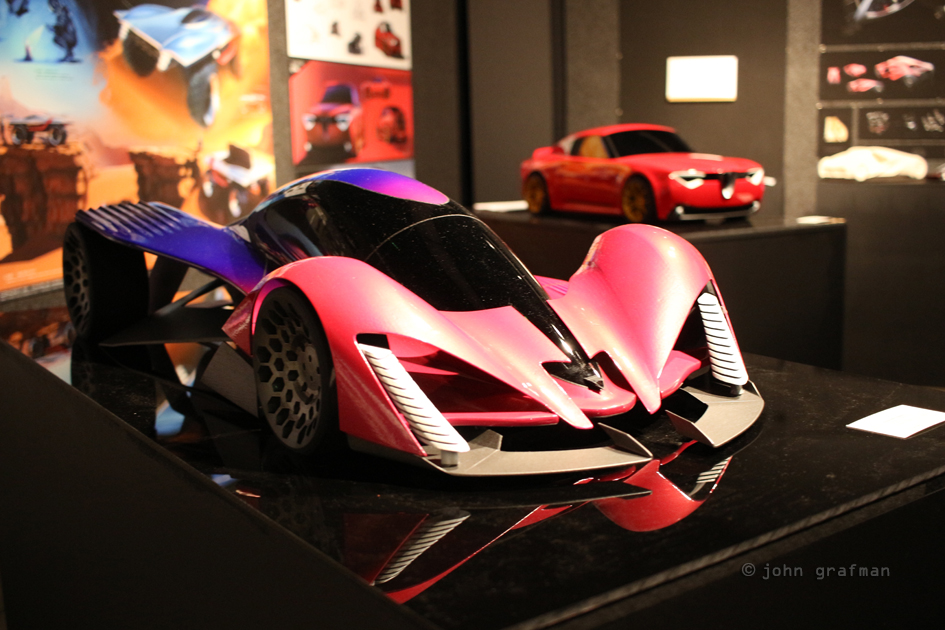 ArtCenter Grad Night
Charlie Angulo is one such student, pushing the envelop with his concept for Divergent3D. Besides the racy styling, the ideas on how to make his vehicle, the Astronave, function seems to be on point with the capabilities of this OEM. His concept explores the manufacturing benefits that this OEM is bringing to market. The novel rapid manufacturing, an offshoot of rapid prototyping, lends itself to far more unique and varied vehicle interpretations. This is evident in Charlie's approach.
Matt Regnier showcases his talent and innovation on several projects including a very stealthy design that articulates. Being able to flex along the X-axis provides a visual clue as to where this vehicle is going, especially when the tires are not visible. Matt's vision is a bit Buck Rogers like, with a space-age, streamlined designed that reminds us of the unlimited possibilities we saw from designers in the 50s and 60s.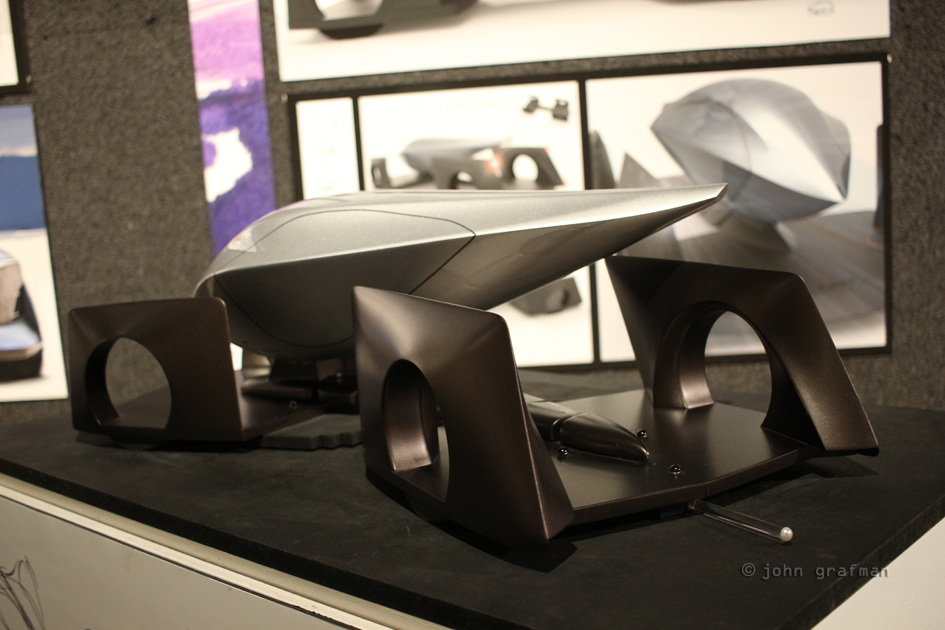 All car owners want a little more, and Axel Kurkjian gives that to them. His design allows swapping the aft portion of the car; thereby changing the capability of the product, say from sedan to wagon or pickup. Axel envisions a high level of autonomy, much like most of the transportation products on display. Of course, the trick is being able to make the design of one product suitable for a number of variations.
Not all clever ideas are relegated to the exterior. Mauricio Santiago expands on the luxury experience by developing a grand salon environment for the passengers in the front seats, and placing the driver behind and to the center. This is a complete flip-flop on our conventional ideas on what an auto should look like. The business space interior is for the new generation of entrepreneurs looking for a higher level of usiness interaction. Mauricio's choice of branding this as a Mercedes-Benz is a perfect fit.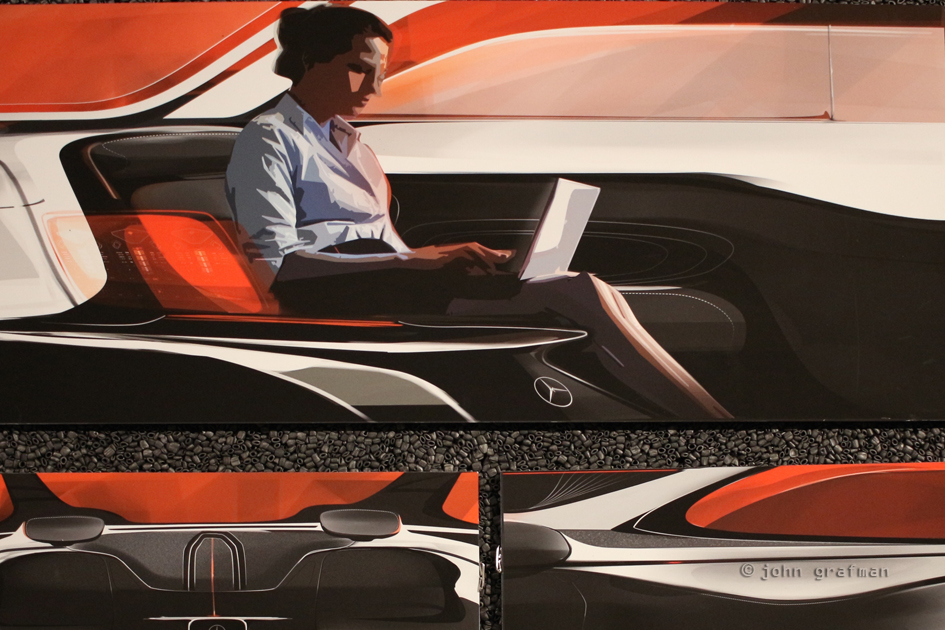 Thinking outside the box, and off terra firma, Baoqi Xiao is displaying renderings and models of yachts. The level of detail allows for ease of understanding all aspects of the vessel. His presentation is directed to show a complete understanding of both yachts and the luxury market.
It does appear that we are at the dawn of a new age, and this is reflected in the out of this world transportation design. David Bang showcases his vision of Honda's Asimo Dream Walker as an autonomous, robotic, off-plant machine. And, if you are cruising the dunes and vast plains of Mars or elsewhere, what not look good at the same time? This a bit forward-looking, but it's only a matter of time!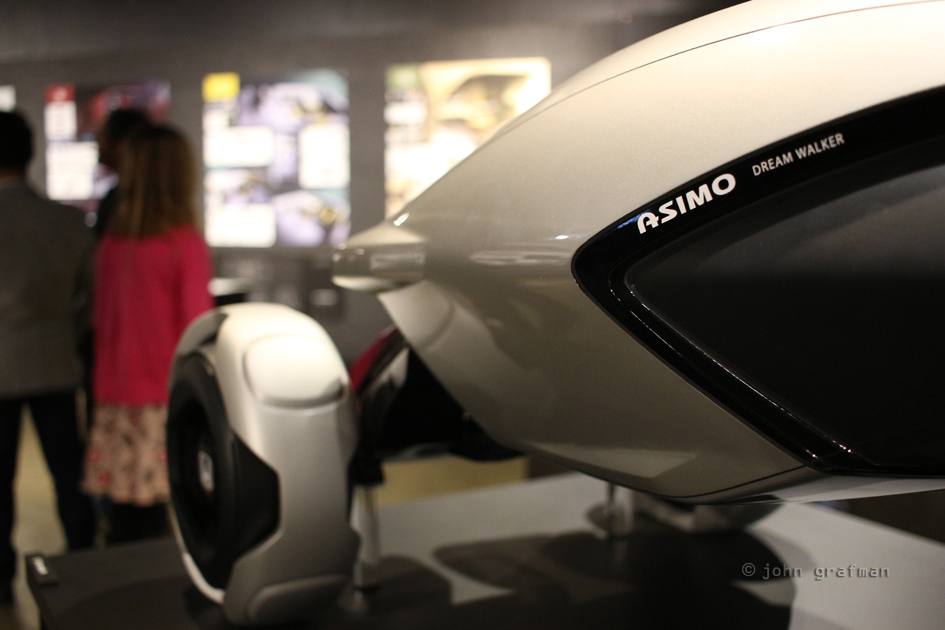 Charlie, Matt, Axel, Baoqi, David, and Mauricio are just a few of the dozen or so noteworthy designers. Also, the ArtCenter Grad Night doesn't just feature transportation designers. There are students representing a wide variety of artistic fields at both campus locations.
Curiously, we see a number of these captivating works of art also capturing a bit of automotive flair. Perhaps this is a case of cross-pollination. Regardless of just how it happens, it's obvious that car culture always finds someway to seep into every aspect of our lives… just as it should be!
Related Images: